Fire and Ice: A clash of cooks at Goggin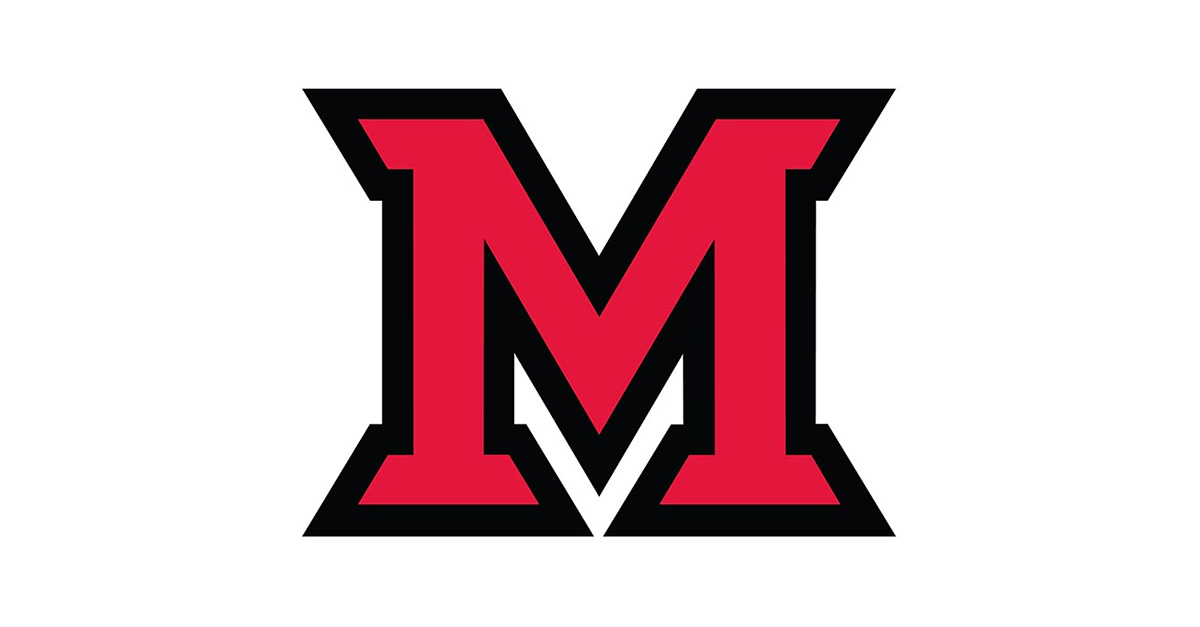 May 02, 2019
by Elizabeth Jenike, IT Services
Well, folks. It's finally happened: the clash of the century.
The IT Services vs. MU Libraries 'Fire & Ice' Chili Challenge took place on April 25, and boy, was it a doozy.
For a little background: Earlier in the year, both the IT Services division and the MU Libraries held separate chili contests within their own departments. (Read more about the IT contest in the IT News article.) Our best chefs gathered and threw down, and three from each department came away victorious.
And then, on April 25, the top six chefs convened in the Goggin Ice Center to present their recipes to a panel of judges...
The buildup
In the weeks leading up to the competition, we conducted a little friendly sparring on our Twitter accounts. It was great fun and boosted the excitement a little.
Tomorrow! The chili mavens finally come head-to-head at Goggin! Stay tuned for pictures and updates as we learn who the real chili experts are! #LoveandHonorandSPICE #FireandIce pic.twitter.com/PjXdGd18oI

— IT Services @MiamiOH (@miamiuit) April 24, 2019
University data modeler Roxanne Storer served as the emcee for the day. She kicked us off by introducing the judges and then calling on the contestants to plate and serve their recipes. One major difference between the department competitions and this cook-off was that whereas the smaller departmental events were blind tastings, this one saw the contestants actually serving their chilis to the judges, Food Network style.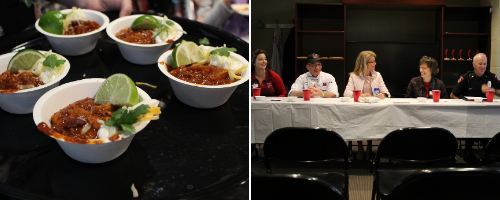 The lineup
The top six competitors introduced, plated, and served their chili.
From MU Library:
Lori Chapin
Patrick Hawk
Heather Bennett
From IT Services:
Miranda Jacobs
Emily Schmidt
Jeff Toaddy
We were joined by a star-studded panel of impartial judges who know their way around a bowl of chili:
Carla DeGirolamo, Miami Varsity Synchronized Skating coach
Michael Loprete, Dining Services corporate executive chef
Dr. Renate Crawford, Miami University Ambassador
Claire Wagner, Director of News & Communication
John McCandless, Miami University Police Department Chief
The judges got their own prizes for participating in their important roles—engraved chili peppers!
The tension was palpable as each chili made its way across the judges' plates. A mixture of IT Services and library staff looked on in anticipation, waiting for the final say in who is the new chili sheriff in town.
"Each chili has its own identity," Chef Loprete said after the judges had tasted each recipe.
Things are getting heated up over in Goggin... #LoveandHonorandSPICE #FireandIce #chili #MiamiOH @miamiulibraries pic.twitter.com/NOTqCcZjQF

— IT Services @MiamiOH (@miamiuit) April 25, 2019
The victorious
At the end of the day, Patrick Hawk, computer and technology specialist, took the title on behalf of the library! His smokey chili has been the talk of the town in years past—his coworkers famously begged him to tone down the spice, as it was nearing nuclear levels of heat. Whatever he did—it worked!
"I knew there were great chilis in the competition, and this was the first time that my chili placed (second) in the Library's chili cook-off out of the past four competitions," Patrick said. "Based on our previous cook-offs, marinara based chilis seemed to do better but I stuck with my recipe and tweaked it over those four competitions. I was a bit nervous about garnishing my chili with smoked Gouda, but it looks like I made a good choice. Over all, the competition was fun, I loved the smack talk from both sides, and I'm glad people liked my smokey chili."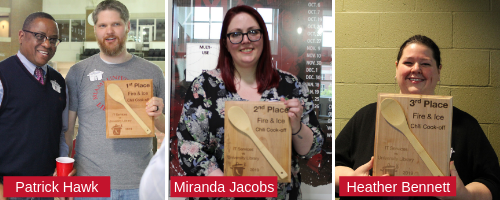 Second place was taken by Miranda Jacobs, IT Process and Planning consultant and student worker, representing for IT Services! And Heather Bennett, administrative assistant at King Library, took third place with a white bean chicken chili.
As a nontraditional student, Miranda felt like she needed to give her all.
"I am always up for a good competition," she said, "and being a student worker I had to make sure I brought the heat. My plan is to try a different chili next year, that has been my winning strategy so far! So stay tuned for a new winning chili next year!"
To echo Miranda—the library may have won the battle, but we shall see about the war! Look out next year!
Check out the awesome video created by Miami University Libraries and get hype for the next time we meet up!