Bound for the sky: In IT and in Oxford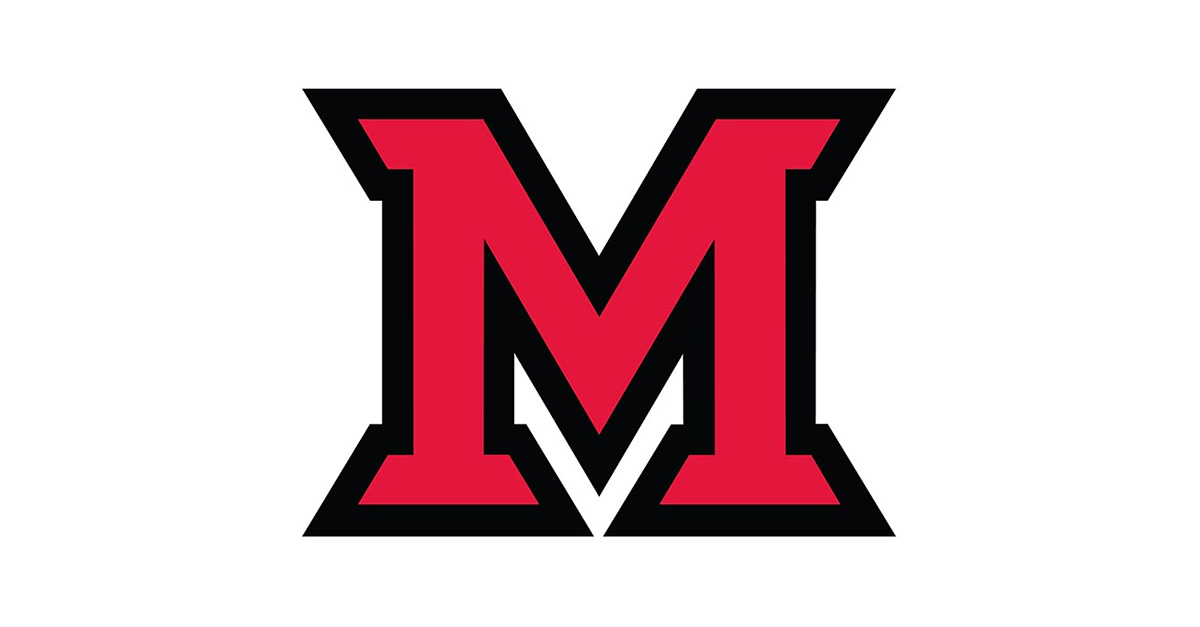 May 03, 2019
by Elizabeth Jenike, IT Services
Jeff Toaddy was born with one foot off the ground.
Jeff works with clients across the University on project intake and fulfillment, the bridge between the work IT Services does and the needs of Miami offices.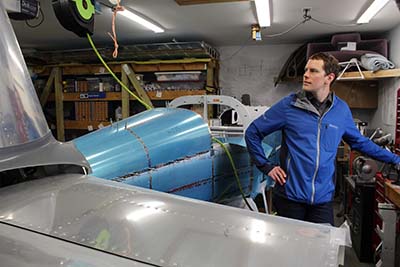 His IT journey at Miami began as many have: He was a student employee in IT Services while he was getting his undergraduate degree in business, and he was offered a full-time spot even before graduating. His partner, Joanna, received an accounting degree from Miami and is now the Assistant Director of Finance for Campus Services at Miami.
"The people have been nice and diverse and interesting," he said, "and the work and the mission of the University has been alluring. And so we've stuck with it."
Now, he is the spearhead of our efforts to work more closely with the rest of the University to meet needs and create unity between the different divisions. Not only that, but he is an important voice in the IT governance space; EDUCAUSE recently published his article about how to create a strong and successful IT governance process.
"The thing that has been really fun recently was working on the Banner 9 program, and getting out into the rest of the University," he said. "[I was] interfacing with [people from disparate departments] and working to solve their issues and understanding their parts of the business. That's where we have that opportunity for the true IT and divisional partnership: through understanding what challenges they're facing and then […] suggesting steps that help support their longer-term strategies."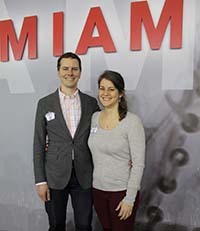 He often teaches classes, and loves connecting with all sides of the University, including students.
The thing that you notice right off the bat about Jeff is that he is quietly passionate about… well, everything. He sees something and wants to know how it works – his mind is constantly searching for the next activity or bit of knowledge. Beyond that, he loves to talk about your interests, too.
"It's important to meet people where their passions are," he said.
It's an important skill: To be able to liaise between such disparate parts of the University – from IT Services and Finance & Business Services to Roudebush and everywhere between – you have to have empathy and an acute understanding of the different sides of every issue. Jeff is one of those people; he has the ability to move between the worlds of IT and the rest of the University with ease, thanks to his personable disposition and agreeable nature.
Taking one step, and then another… into the air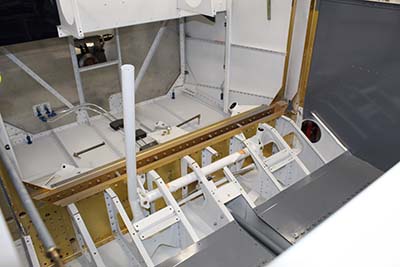 Jeff strives to create and cultivate excellence in the interactions between IT Services and the rest of the University, but he has big dreams of his own.
In a custom-built workshop behind his home, you can find an unfinished airplane – a Van's (Aircraft) RV-7A, to be exact – that he has been building for the last several years. The body of the plane looks about put together, with outer rivets in place and the steering component attached to the elevators on the tail. The wings – currently finished and stored on shelves – have been on and off several times, he said, depending on which parts are currently being worked on.
He works on the plane on occasional evenings and more on weekends. But one of his favorite parts about the project, however, is the fact that it doesn't have a deadline – the true opposite of his work in IT.
He also has a pilot's license and flies fairly regularly. He recently earned his flight instructor rating and gives lessons on the side. And he flies more than planes, too. For instance, during Winter Break 2018/2019, he got to fly an ultralight.
At first, it seems like he is excited about all things relating to flight. He flies regularly, gives lessons, and is building his own airplane. But his interest goes deeper than just "things that go in the air." It's more a question of seeing a complicated machine and thinking: "How does that thing work?" Airplanes were interesting to him, so he thought, "I want to learn how to do that."
"It bothers me when I come upon a vehicle I can't operate," he said matter-of-factly.
The desire to learn how things work is one of his defining traits, no matter what that thing actually is. And we're glad he has thrown in his lot with Miami, because we wouldn't want anyone else driving IT and the University to coexist in harmony.