The legacy continues: Dirk Tepe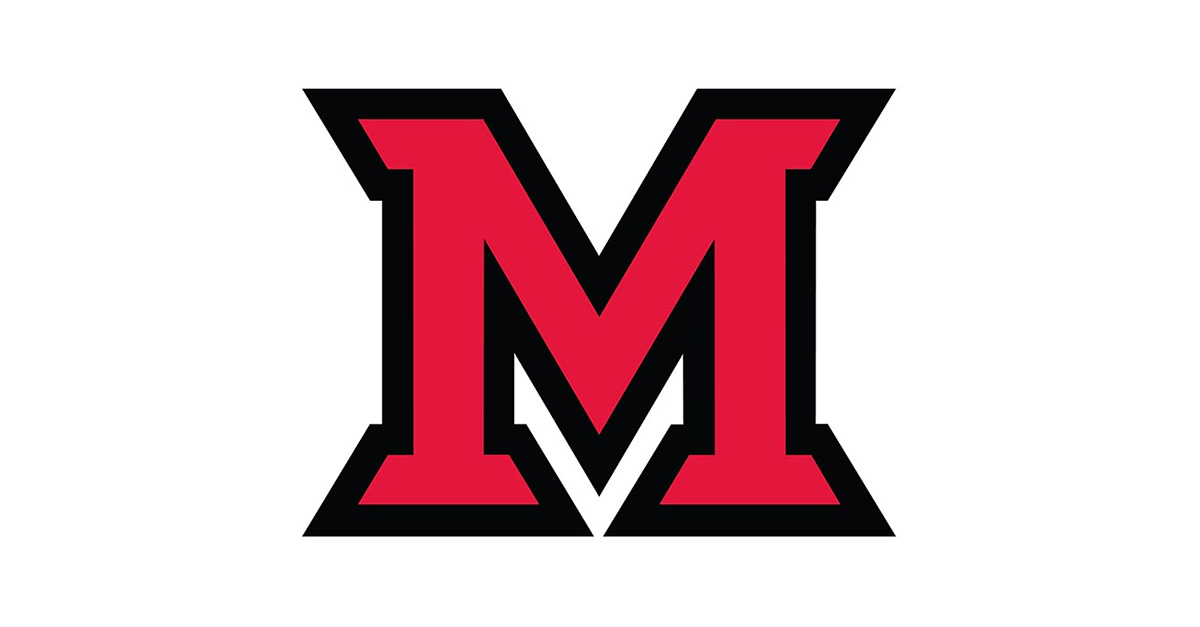 Nov 25, 2019
by Elizabeth Jenike, IT Services
Newly appointed Director of Application Architecture and Operations Dirk Tepe has managed to avoid the spotlight thus far, despite the fact that he is one of the most stalwart supporters and hardworking individuals in IT Services. He prefers to work from the inside, providing value and expertise on nearly every system we support.
Well, it's time to support him, now, as he transitions to his new role. Let's meet Dirk.
Where it all started
The beginning of Dirk's story takes place where many of ours do: at Miami. He holds a bachelor's degree in management from Miami, with a focus in organizational behavior, which he achieved in 1992. At the time, he was one of the few students with his own personal computer - which led to student jobs in computer labs and eventually took him down the path to working in technology.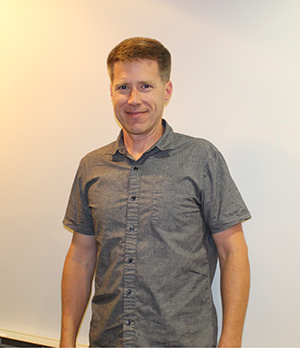 "By my senior year, I was working in a graduate computer lab and a Business School lab, and then helped launch a multi-media lab. I also conducted instructor lead training for employees on Word, FileMaker, and other topics. Overall I found myself much more interested in going to work than in going to class."
Then, after he graduated and spent some obligatory time providing support in a retail computer shop, he got a call from a former Miami CIO: "I was thrilled when Debi Allison offered me the opportunity to become the first central Macintosh support person at Miami."
And the rest, as they say, was history.
Holding up our past, present, and future
Dirk has been a fixture of IT Services for more than 25 years. He has held positions in nearly every department, including operations and software development, and has been the finger on the pulse of several important projects. It's a common mantra in IT that without Dirk, things would be less efficient, would go awry more often. He knows a lot and can execute on that information unlike anyone else.
His favorite projects include the ones that have the biggest impact on the University; a ready example of the kind of work he is most proud of would be the Web Authentication Services (WAS) and real-time account generation (RTAG) systems, which are the login solutions that allow students, faculty, and staff to access the technology resources Miami provides, like Canvas, BannerWeb, myMiami, and more.
"I think WAS and RTAG are two that I'm most pleased with for institutional impact," he said. "Those systems enable thousands of people to access electronic services at Miami, [and have provided] value for over 15 years."
Looking forward
As for his current role, he has been in the interim director position for give or take nine months, enough to ruminate on what his goals are. His team, Application Development Improvement and Application Support (ADIAS), works to support the development and operation of new tools and capabilities delivered by the development groups. In other words, they make sure stuff works before we deploy it to the rest of the University, then help support those products throughout their lifecycles.
"I have really enjoyed getting to know the people on the team and working with them to create a unified team purpose and identity," he said. "I would say my favorite part [of the job] is the reaction of someone on my team when I have helped them see a new way forward that wasn't previously apparent, either through my technical experience, coaching to see the situation differently, or removing impediments to their success."
Dirk has a lot of expertise to share with his new team, but he hopes that the team itself will continue to provide value to IT Services and Miami as a whole. Each member of the ADIAS team works with delivery groups from the identification and operationalization of new capabilities, through user success with the final product. This helps create unity within the organization and keeps everyone on the same page with our deliverables.
"My hazy picture of the future is that my team is a supporting partner of the entire delivery cycle," he said when asked what the future holds for ADIAS and Application Operations.
Suffice to say that IT Services would be a different place without Dirk and his nearly ubiquitous influence. Congratulations on your new role, Dirk, and thanks for your hard work!