Now for something (not so completely) different: Creative focus in remote collaboration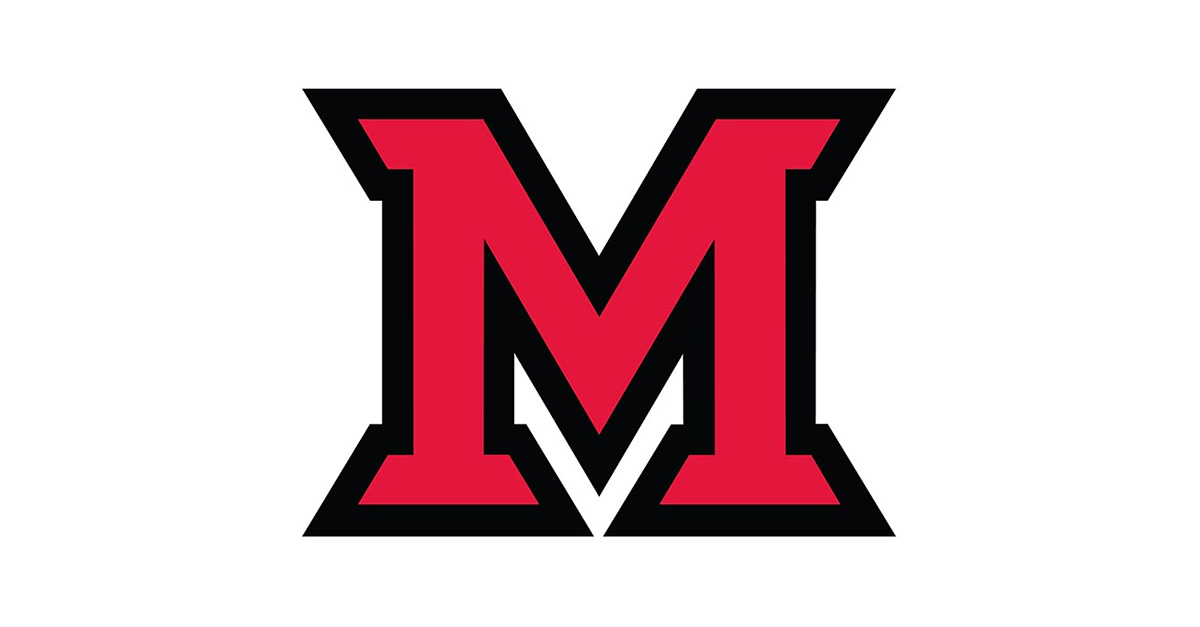 Apr 23, 2020
by Elizabeth Jenike, IT Services
Technology has been a key player in our transition to remote work and instruction. Thirty or even ten years ago, the move to total remote work and learning would have been a much bumpier ride -- and perhaps not even possible. Thanks to tools like Webex, Canvas, and Hangouts, however, we have been able to maintain a level of normalcy -- even if we are doing it from our living rooms.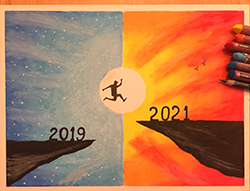 But tech isn't just being used for work or learning. People are finding new and creative ways to collaborate, to make art, and to be together while still following social distancing guidelines. Technology is playing a huge part.
Quarantine Creative on Facebook
Miami folks have always been resilient, and now is no different. Journal-News contributor Ginny McCabe reported on a Facebook group called #QuarantineCreative, started by Jeni Barton.
Barton is the director of marketing and communications for the College of Creative Arts at Miami. She saw an opportunity to help bring people together through the internet, and so far more than 500 artists and creators have joined the group to share what they've been working on. Despite the pandemic, or maybe because of it, people are still creating. Painting, drawing, printmaking, and photography are all represented in the more than 4,600 posts that have already been shared in the group since its mid-March inception.
"I have been overwhelmed by the amazing diversity of creatives posting on the page. We have had posts with visual art, dance, comedy, jewelry, furniture, magic, original music, makeup, storytelling, quilting and fabric arts, food, videos, opera, puppetry, origami, comic books, gardening and even people posting their creative spaces and art studios," Barton said.
I get by …
In IT Services, we're learning that the division has a lot of musical talent. Network engineering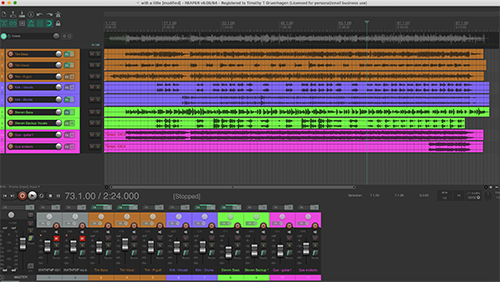 manager Tim Gruenhagen spearheaded a group of folks making a collaborative cover of the Beatles song "With a Little Help from My Friends." The cover was done completely remotely -- with Tim on guitar and vocals and others playing drums, providing backup vocals, and other instruments.
The final product is a collaborative feat with parts from four different tech-heads-turned-musicians. They're using technology to record, mix, and send versions of the song to each other.
"Missing my guitar lunch jams with my IT friends, I wanted to do something to engage musically with folks," Gruenhagen said. "I had been wanting to learn computer-based recording and had some free time, so I put the two together. I sent people a track that they added parts to and 'With a Little (remote) Help from my Friends' is the result."
...with a little help from my friends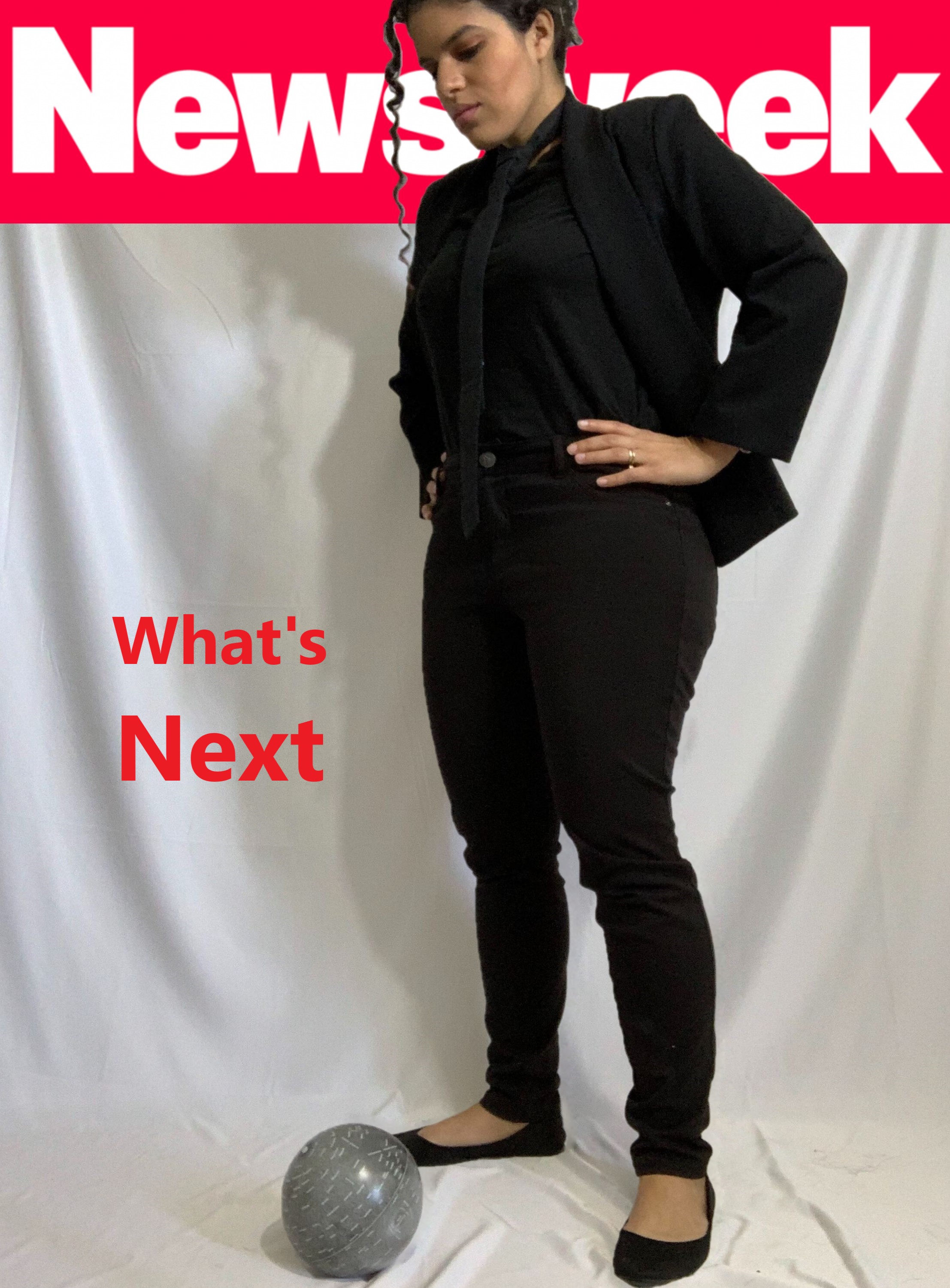 We're also sharing a lot of recipes and work-from-home tips. IT Services even held a photo contest for several different categories, and we got to see each other's furry coworkers (pets), children, andmeals.Via these photos, and the photos we continue to send every day, we invite each other into our homes.
We do a lot more than eat and work, too. Groups around Miami are sending virtual encouragement for staying active. Team Miami is still chugging along, sending at-home workout tips and hosting a virtualrace the week of April 28 (the idea is to run wherever and whenever you can and use an app called Strava to record it, along with a photo of yourself completing the 5k). They also have an active Facebook group, and the student coaches made a video encouraging participants from their homes.
All of this -- the painting, the writing, the song-making, and the collaboration -- is what makes Miami a community and, more than that, a family. We are truly all in this together, and we're going to come out the other side stronger and more creative. Technology is simply the tool we are using to strengthen the bonds between us.