IT Holiday Party: Camp Winterfest!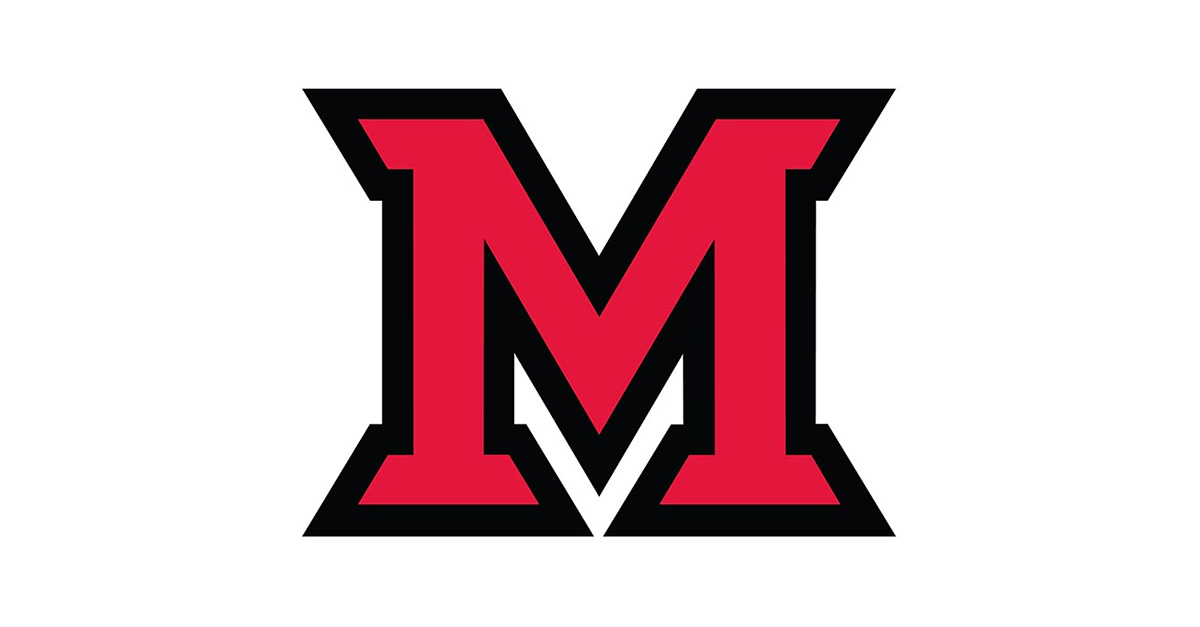 Jan 07, 2021
by Elizabeth Jenike, IT Services
At the end of a tumultuous, challenging, and downright stimulating year, IT Services and friends from across campus came together to celebrate. We celebrated the end of the year, the end of the semester -- but also the beginning of a new chapter: 2021!
Our first-ever virtual holiday party represented the culmination of a year in which we not only surmounted challenge after challenge, but one in which we all came together as a team and as a family to support one another and the University.
The theme: Camp Winterfest!
"It was a lot of fun researching and coming up with different ways to allow folks the opportunity to chat, relax and have fun," said "Camp Director" Sofia Olaya. When we started discussing ways to use breakout rooms, it occurred to us that we were making an itinerary just like a summer camp and ran with the theme. We stole Winterfest from last year and added Camp."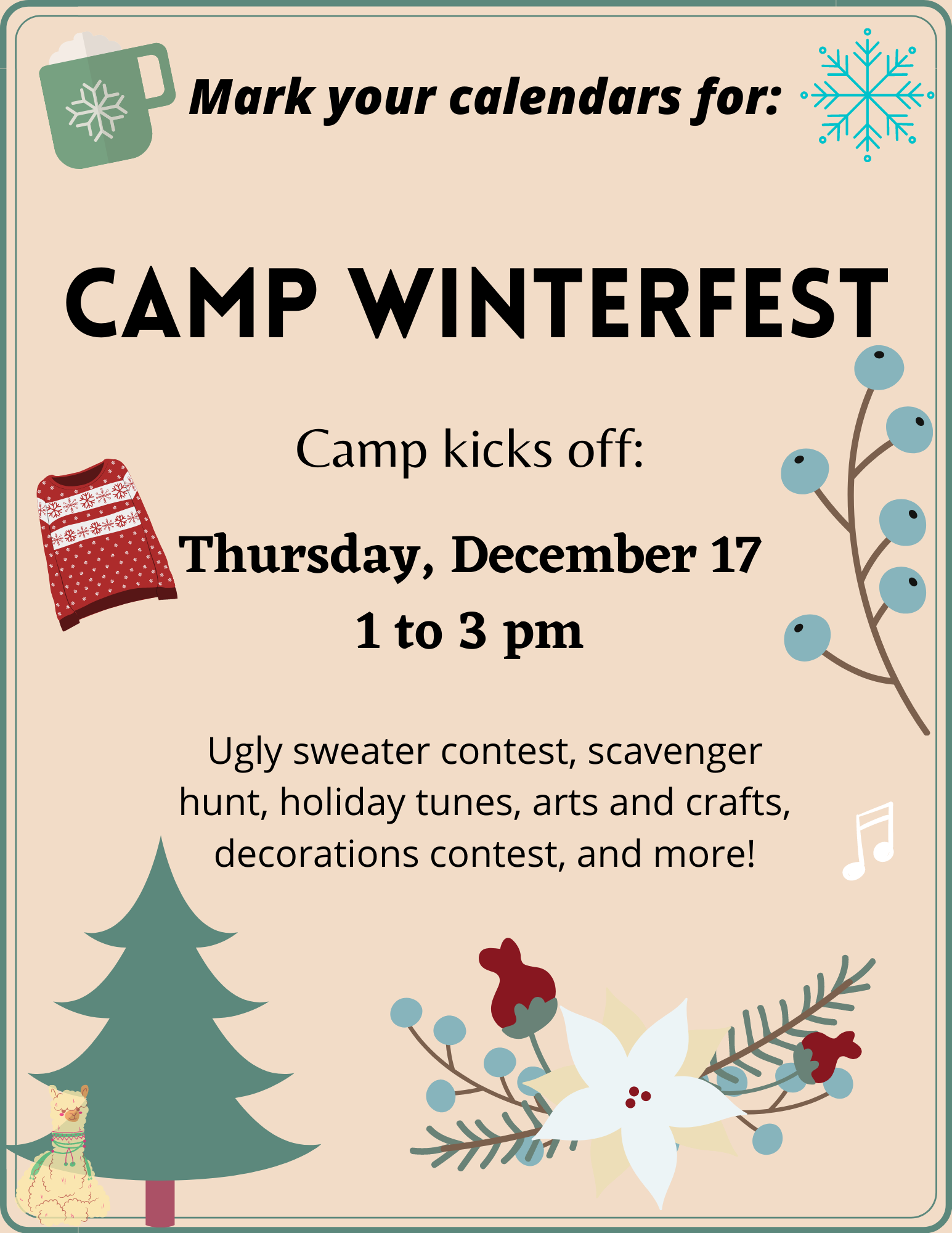 The planning committee had a blast coming up with this idea and pretending to be "camp counselors" while guiding colleagues through various events for the two-hour event, including arts and crafts (paper snowflakes!), a scavenger hunt, a "name that tune" game, various weeklong games leading up to the day, and time for chatting with our friends.
We were joined by several special guests, including Dr. Renate Crawford and Provost Jason Osborne, both of whom expressed their excitement at celebrating with us.
"We all really enjoyed the opportunity to interact with our various campus partners in this venue, and they were all delighted to share that time with all of you as well," said CIO David Seidl in his last note to the IT division before the holiday break. "The way you all build bridges across campus and make our IT family one that folks across campus feel welcome in is a wonderful thing."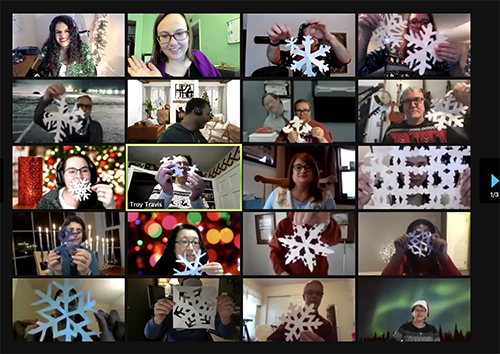 Make your own at home . . .
As a rule, no IT holiday party can pass without the exchange of delicious food. This year was a little different, but we wanted to find a way to capture that sharing spirit. Thus, the IT Services and Friends Holiday Recipe Book was born! From meatballs to casseroles to fudge, we have nearly 120 pages of recipes shared from folks not only in IT, but from around campus as well.
A final salute
As a tribute to the hard work we've all done this year, we also put together two videos. Set to the musical stylings of network services manager Tim Gruenhagen and database administrator Gus Coliadis, these slideshows represent a year of challenges, losses, and victories.
We had a lot of fun putting these videos together to celebrate 2020. It was a wild year, and a difficult one, but the amazing folks in IT Services stuck it out and made it through—together.
The year in retrospective (with memes, music, pictures, masks, and more)
Wooly Bully (super cute pet edition!)
Important Information Regarding Miami Wireless Updates
The Secure Sockets Layer (SSL) certificate Miami uses for its wireless network will be updated between 6:00 - 7:00 am on Wednesday, January 20. Following the update, users may be asked to re-authenticate to MU-WIRELESS and eduroam on their various devices, and some users will also have to "forget" the networks and re-add them.
More information and instructions here.