Naomi Cole: The first voice you hear at Miami University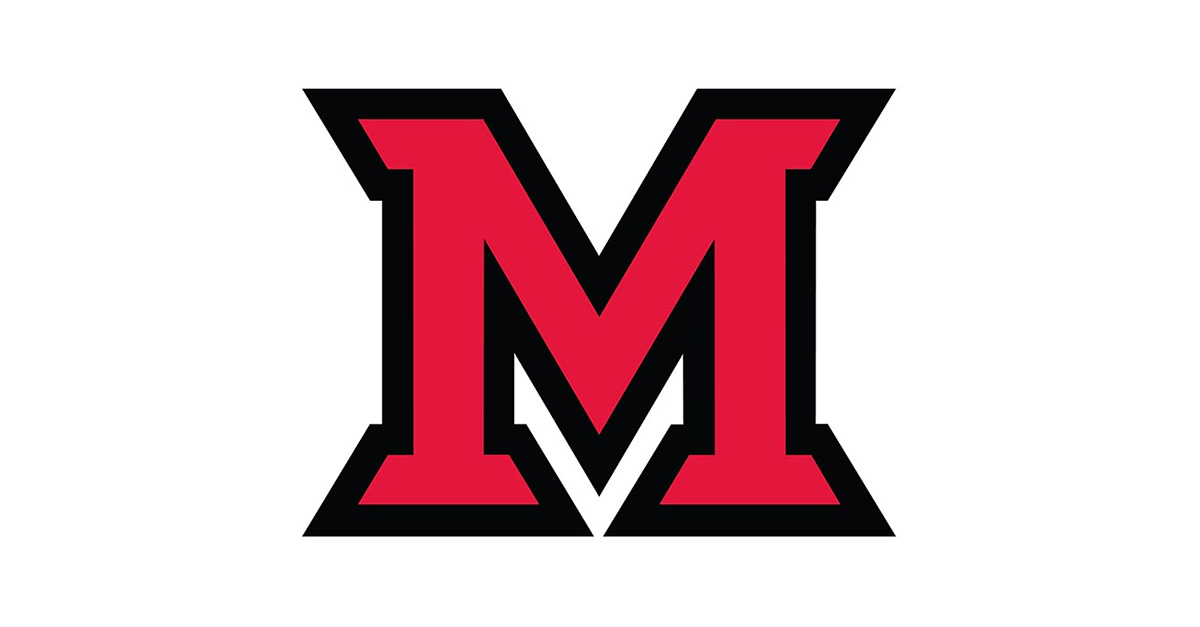 Jan 21, 2021
by Elizabeth Jenike, IT Services
When you dial 513-529-1809, a real human voice answers your call. This voice isn't automated, answers questions pleasantly, and offers direction when you don't know who to contact about your situation.
The owner of that voice is Naomi Cole.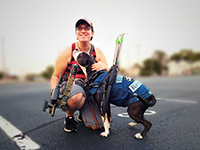 Naomi is the Campus Operator. Her job is to direct callers to the best of her ability and answer questions about the University -- a live voice who can offer sympathy, empathy, and pleasant conversation to folks inquiring about various goings-on at Miami.
"My favorite part of the job is that I am often the first person that callers speak to," Naomi said. "To hear the story of a frantic parent and be able to calm them down as I quickly find the information they need gives me a sense of accomplishment."
In addition to being the first voice you hear when you call the University, Naomi is the first smiling face IT Services, Procurement, and Finance & Business Services IT staff see when they come to work. She is always ready with a happy greeting and is one of the most fervent contributors to the helpful, pleasant attitude we try to put forth in IT. It's reassuring to pull into the parking lot in the morning and see her pale green (a color affectionately branded "Alien II" by the somewhat prescient company) Kia Soul -- Naomi is an important member of the IT family.
Let's meet Rhu!
A profile of Naomi wouldn't be complete without mention of her service dog, Rhu. Rhu (full name Rhududu) is an eight-year-old black and white pitbull and was trained (by Naomi herself!) to help guide Naomi through anxious situations, provide deep pressure therapy (also known as cuddles!) and fetch medications.
Rhu has been an integral force helping to guide Naomi through her struggles with depression and anxiety.
"Through hard work, and with the support of my family and fiancee, I have been able to overcome a vast majority of roadblocks," Naomi said. "But there was one special thing that helped the most… Rhu."
"Without her by my side, at home and at work, I wouldn't have been able to make the strides I have in sorting out my mental health," Naomi said. "Though she is retired as a service dog and many folks around the office miss seeing her, she is quite happy to spend the day at home playing with our other dog, Pixii, and napping."
At the end of the day…
Naomi is there to wish us well and send us on our way!
"The very fact that someone is listening to them is what makes many callers thankful that the Operator is always there," she said of her work at the front desk.
We're grateful you're here, too, Naomi. Thank you!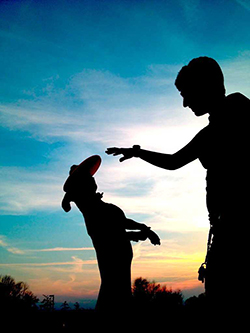 Photos courtesy of Skyla Brumley