Introduction to AccessMU: Who are they and what do they do?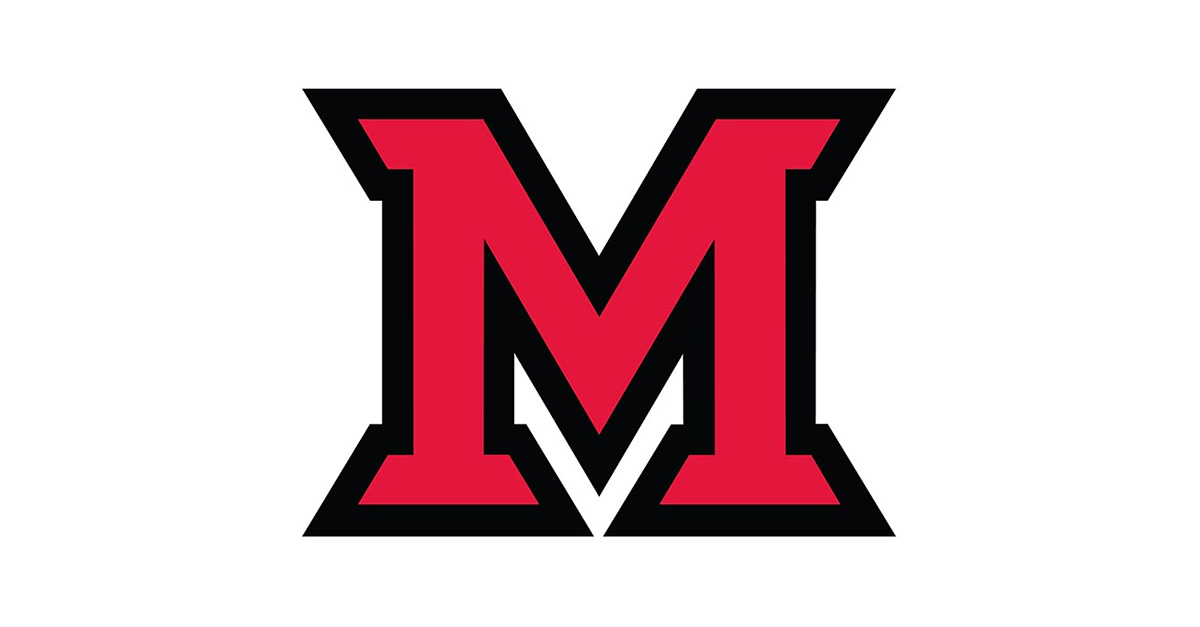 Apr 01, 2021
by Elizabeth Jenike, IT Services
April is (un)officially accessibility month here at Miami University! We are excited to host the Access For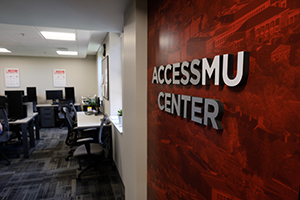 All Accessible Technology Symposium later this month, and as we gear up to learn more about accessible tech and its importance in higher education, we'll be exploring topics like accessible tech procurement, the technology itself, and the important services AccessMU provides to the University.
First up: An introduction to AccessMU! The AccessMU Center works to create a more accessible environment by providing information and services to enhance equal access for students with and without disabilities.
The staff in the center reviews and tests applications, websites, and documents to make sure they're accessible. They also provide training and captioning services.
Who are the folks at AccessMU?
Let's meet the team!
Sean Poley: Director, AccessMU
Laura Fathauer: Web Content Accessibility Specialist
Nick Laes: Accessible Technology Specialist
Autumn Meade: Accessible Technology Coordinator
Matthew Striet: Digital Accessibility Specialist
Plus some dedicated student workers who help with document remediation, web accessibility testing, and providing accessible technology training to fellow students.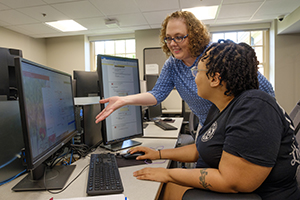 These folks are the ones who make the accessible world go round, in these parts. They work hard to provide services that are useful and effective for the improvement of accessibility at Miami, coordinating with the important work being done by the folks at the Miller Center for Student Disability Services (MCSDS).
Services they provide
The team at AccessMU contributes to a more accessible Miami by providing the following services:
Captioning
Video content used in University courses or by departments publishing to their own YouTube pages is required to be captioned. Beyond that, captioning is helpful for a lot of people, not only those with disabilities but also those who speak English as a second language, non-traditional students taking courses, and even those who prefer watching videos without sound.
AccessMU offers several resources and a lot of good information about captioning on the center's website. You can also contact them to request captioning services.
Technology
Assistive technology is one of the key resources AccessMU provides to Miami students for free. Software and hardware designed to help students get the most out of their studies include: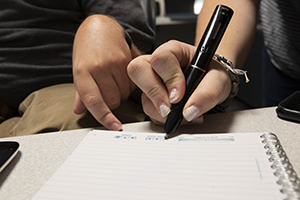 Livescribe Smartpen -- The Livescribe Pen is a note-taking pen used by many Miami students. The device uses specialized paper to capture written notes while also recording corresponding audio.
Read&Write -- Free literacy software available to all students, faculty, and staff. Read PDFs and Word documents out loud, highlight passages with different colors, and support the learning style that fits you.
Bookshare -- A library of accessible eBooks. Students registered with MCSDS are eligible to use Bookshare.
Stay tuned for later this month when we do a deeper dive into the technology used at AccessMU!
Procurement
Miami strives to ensure Electronic and Informational Technology (E&IT) that is purchased, used, developed, or maintained by the University is accessible to all faculty, staff, and students, regardless of ability or disability. This means the team at AccessMU is involved heavily in the procurement process when a department or division wants to purchase an app or product. We have to make sure these products can be accessed equitably by all, so getting in front of the purchasing process at the beginning is key.
"AccessMU participates in the procurement process by providing accessibility evaluations and product recommendations," said Nick Laes, accessible tech specialist. "I enjoy working with the vendor to make accessibility improvements on their product."
We'll be revisiting the procurement process later in the month, so bookmark the IT News site and check back in!
Only the beginning!
Throughout this month, we'll be giving you even more in-depth information about accessibility, universal design, and why these things are an important part of creating an equitable student experience for all.
Don't forget to register for the Access For All Accessible Technology Symposium. The symposium takes place online this year from April 12, 2021 to April 16, 2021. It's a great opportunity to learn more about accessibility, technology, and universal design concepts. We hope to see you there!
Zoom offers the ability for you to automatically caption your meetings -- a great step toward accessibility for the University. Read more in the latest release of Miami Matters: