IT Services, Miami partners win CIO 100 award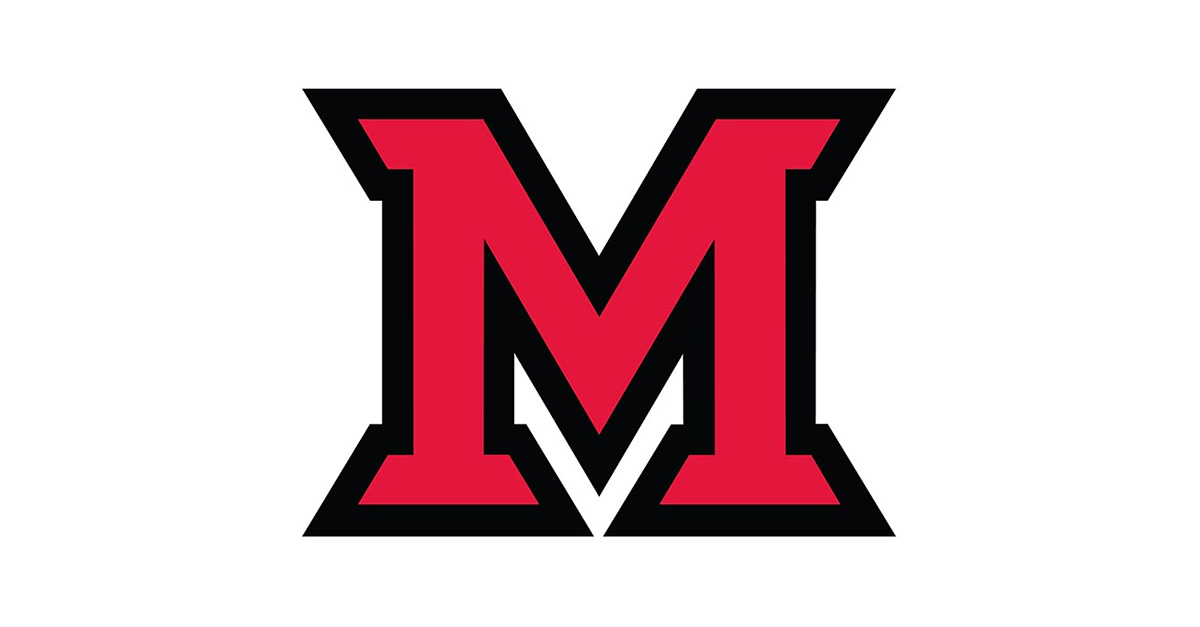 Mar 21, 2022
by Elizabeth Parsons, IT Services
Congratulations are in order for a team of IT Services staff and partners from across the University. On Monday, March 21, 2022, they were conferred a CIO 100 award for their efforts to improve contact tracing methods used throughout the pandemic by Oxford Butler County health officials.
At the beginning of the COVID-19 pandemic, the local county health department was able to manage contact tracing efforts with their own staff and a team of volunteers using basic methods (e.g., MS Word, Excel, and sometimes pencil and paper); however, as the case numbers grew, increased workforce capacity and a more effective process were needed. By developing a cloud-based, remote, technology-driven contact tracing program, the Miami team was able to increase the efficiency of the Butler County contact tracing process by more than 1,200 percent.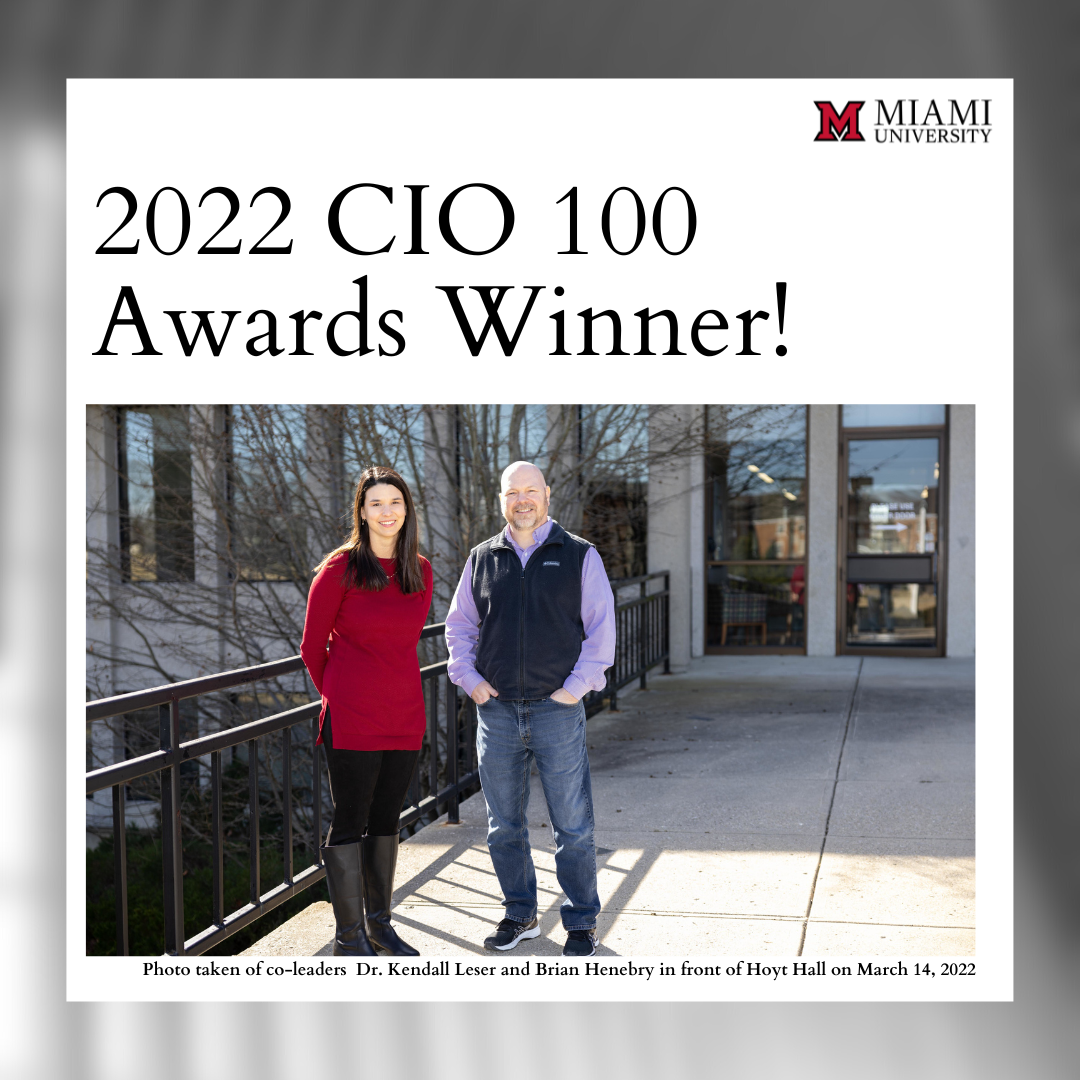 The team involved:
Co-directors Dr. Kendall Leser and Brian Heneby, AVP of Solution Delivery
Dr. Cameron Hay-Rollins
John Virden
Tony Kinne
Doug Wallace
Bob Black
Hunter Fitch
Special Thanks:
Erin Mills
Kent Covert
Ryan Klein
Pat Powers
Jeff Toaddy
Developing and implementing the contact tracing program was truly a collaborative effort across the entire University, and these folks exemplified teamwork and effective communication in getting this project done.
Perhaps the most significant aspect of this University-wide collaboration was the fact that the contact tracing program was developed and implemented in less than three weeks' time in order to meet the health department's urgent need for contact tracing in the county. The team leader and members of the IT Services department met daily for these three weeks to ensure that the contact tracing program would be ready in time.
"From my perspective, IT really helped the academic side do everything quickly and in the right way, following all the right procedures," said Dr. Kendall Leser, the director of Miami's public health program and co-director of the University contact tracing effort. "I am very grateful that these folks were there to support this project and allow us to have such an efficient program in place."
For more information about the team's efforts, you can read the paper published in the Journal of Public Health Management and Practice: An Academic-Health Department Community Partnership to Expand Disease Investigation and Contact Tracing Capacity and Efficiency During the COVID-19 Pandemic.
Congratulations on this great honor!
About the CIO 100 Awards
The annual CIO 100 Awards celebrate 100 organizations and the teams within them that are using IT in innovative ways to deliver business value, whether by creating competitive advantage, optimizing business processes, enabling growth, or improving relationships with customers. The award is an acknowledged mark of enterprise excellence. Coverage of the 2022 CIO 100 award-winning projects will be available online at CIO.com.
About CIO
CIO focuses on attracting the highest concentration of enterprise CIOs and business technology executives with unparalleled peer insight and expertise on business strategy, innovation, and leadership. As organizations grow with digital transformation, CIO provides its readers with key insights on career development, including certifications, hiring practices and skills development. The award-winning CIO portfolio provides business technology leaders with analysis and insight on information technology trends and a keen understanding of IT's role in achieving business goals. CIO is published by Foundry (formerly IDG Communications, Inc.). Company information is available at www.foundryco.com.