7th Annual Access For All - AT Symposium Keynote Liz Persaud: Using hope as a catalyst for success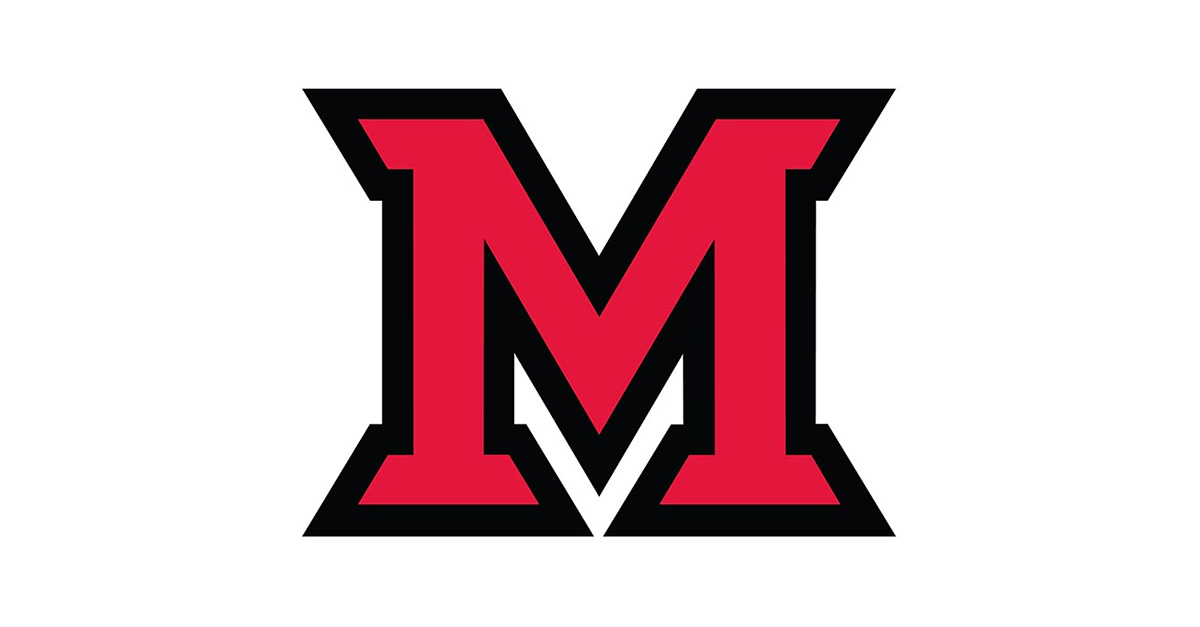 Apr 27, 2022
by Elizabeth Parsons, IT Services
Every year, Miami's AccessMU Center, in partnership with the Miller Center for Student Disability Services and partners across the university, host the Access for All - Accessible Technology (AT) Symposium, inviting brilliant minds from across the country to speak on issues and trends concerning the assistive technology community. Since 2014, the symposium has worked toward the goal of providing information and discussion about universal design, and has helped to emphasize the importance of building accessible content for classroom and learning materials.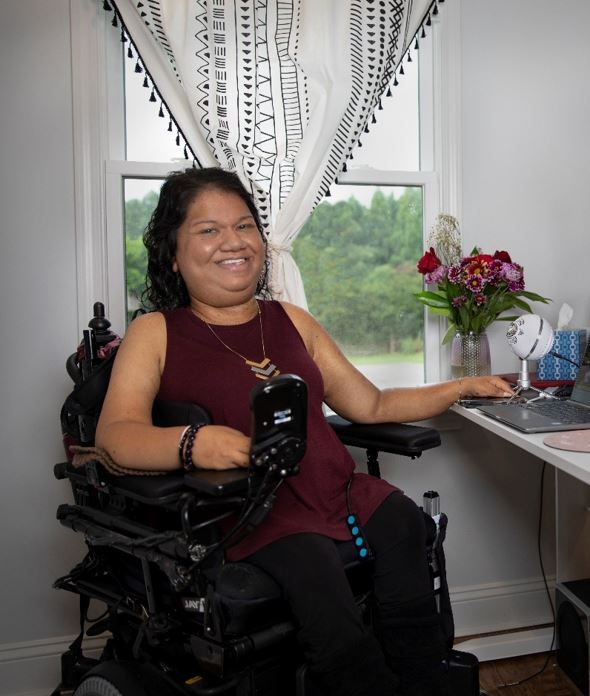 This year's AT Symposium took place on April 14, 2022, via a Zoom webinar. The keynote speaker was Liz Persaud, who works as the Program and Outreach Manager for Tools for Life at Georgia Tech, in the Assistive Technology Act Program at the Center for Inclusive Design and Innovation.
Persaud is a nationally recognized public speaker and advocate who works to address the need to build bridges and solidify the gaps between individuals living with and without disabilities. Her talk touched on assistive technologies that help her maintain independence as a person living with a disability – focusing on the positive outcomes that have resulted from her being able to use these kinds of inclusive tools.
Assistive technologies: An integral part of independent living
Persaud spent a good part of the first half of her presentation talking about her personal struggles and triumphs. She was diagnosed at nine months old with Spinal Muscular Atrophy Type 2. Her life expectancy was not expected to exceed two years – but she defied medical predictions and has thrived independently and successfully alongside the neuromuscular condition for 40 years.
As an advocate focusing on the intersection of technology and disabilities, Persaud has dedicated her life to increasing independence for individuals with disabilities through education. Most of her talk focused on how technology, community, and education are important aspects of living a healthy, self-reliant life. She uses various technologies to make her daily routine easier. This includes things like Google Home devices that she can use her voice to activate, such as an electric blanket, a coffee maker, or the garage door opener.
Persaud also spent some time talking about the tools she uses to support her career as an advocate and outreach manager at Georgia Tech. She uses dictation software when she works on grants, for instance. She also uses a button switch that enables easy access to wheelchair functions and abilities.
She also touched on things that will sound familiar to many at Miami. The battle to obtain the right to work from home was a struggle for Persaud. She worked hard for 20 years to "prove" she could maintain productivity from her home by documenting daily tasks and answering imprudent questions from the people she worked with. In a way, COVID-19 was a catalyst for working from home to be on the table for everyone – and it has especially been a game changer for people with disabilities.
"It was a battle for me, but I am hopeful that it's starting to ease up now that it's affecting everyone," she said. "I think it's something very important for all of us to think about and focus on, moving forward."
Hope as a catalyst for success
Persaud also stressed that it's important to understand and sympathize with people with disabilities. Awareness is important and helps to break stereotypes and overcome preconceptions regarding disabilities.
"There are more than one billion people with disabilities in the world who must overcome challenges every day, including stigmatization," she said. "As a society, we are all different and must recognize the importance of acceptance."
Persaud wrapped up her talk by reflecting on her experiences and successes. Her successes, she said, were created through hard work and self exploration, along with self advocacy and a lot of communication with people about her disability. She is her own best advocate, along with her loving husband, and understanding her own strengths and weaknesses has helped her be better able to speak upfor herself.
She stressed that she looks toward the future with hope.
"Hope is a game changer for so many of us out there."
View the recording of the keynote address.
Please mark your calendars: The 8th Annual Access for All - AT Symposium will be held on Thursday, April 13, 2023. For more information about our annual event, visit MiamiOH.edu/AccessForAll.