IT Diversity Film Festival highlights Freedom Summer activists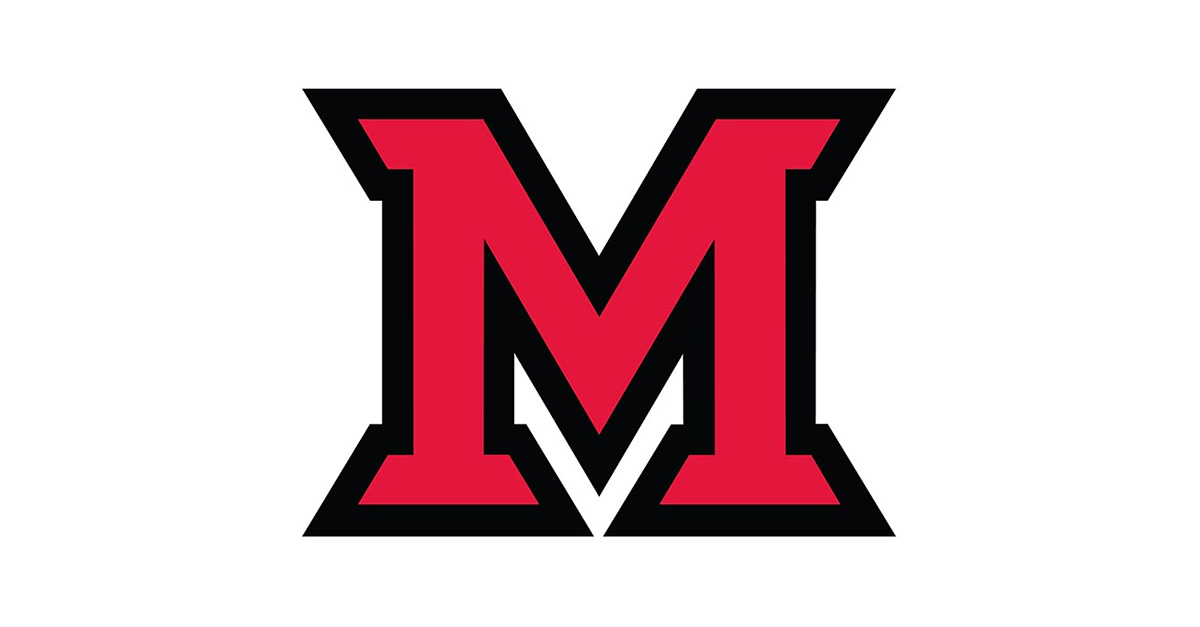 Aug 24, 2022
by Elizabeth Parsons, IT Communications
Each year, the IT Services Diversity Committee hosts a film festival where we invite someone from the Miami community to join us in watching a film and facilitating a discussion afterward. In previous years, we have discussed films about using native imagery in sports mascots, comparative religions, and racial inequality.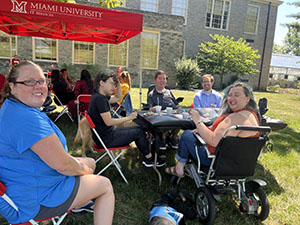 This year, in July 2022, we gathered in person on a perfectly sunny day for the first time in several years to break bread together, watch a couple films, and have a lively, moderated discussion with our coworkers. The festival was also broadcast via Zoom to our colleagues who were unable to attend in person – our first hybrid event!
Training for Freedom
This year's films were Training for Freedom: A Freedom Summer Documentary and Songs for Freedom: The Music Behind the Freedom Summer Trainings. The group was led in discussion by theater faculty Dr. Ann Elizabeth Armstrong and university archivist Jacqueline Johnson.
Ann Elizabeth and Jackie taught key ideas, presented discussion questions, and helped guide us through the historical context of the films, which followed a group of volunteers destined for protests in Mississippi in June 1964. The volunteers spent two weeks at what was then Western College (and what is now part of Miami's Western campus) learning about the history of slavery in America, how to travel safely after dark, and the dangers they would soon be facing as they traveled south. They reeled with the news that three civil rights workers were missing and presumed dead. They talked and laughed and cried with each other – a group of people who had come together to fight for civil rights.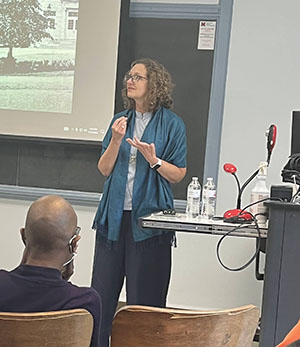 "I really loved being able to make the connection between my workplace and the film's location," one participant noted. "The two presenters, Jackie, and Ann Elizabeth were a wealth of knowledge. They really enlightened me on not just Freedom Summer on the Western campus but globally as well."
You can read more about Freedom Summer in these resources collected by Miami libraries!
Freedom Summer Memorial
After the discussion, we said good-bye to our virtual friends and took a field trip to the Freedom Summer Memorial, only a short walk up the street from Boyd Hall.
The Freedom Summer Memorial was dedicated in 2000 and honors those three civil rights workers who were murdered in Mississippi while registering black voters: James Chaney, 21; Andrew Goodman, 20; and Michael Schwerner, 24. The stone monument presents as an outdoor classroom, where students can sit on stone stairways engraved with the words of civil rights leaders. Three trees were planted near the memorial in tributes to the young men who died.
View this post on Instagram
The annual film festival is an important part of the culture of IT Services. DEI work has been – and continues to be – integral to the workings of the University, and we strive to do better and be better so that we can make sure everyone has equal say. Education is the first step.
"I learned so much and I'm very grateful that we are given time out of our work day to study these important issues," another participant said. "I'm also proud of working in a place that sees the worth in investing in understanding our nation's history on diversity/culture issues."