ISO Profile: Patrick Hawk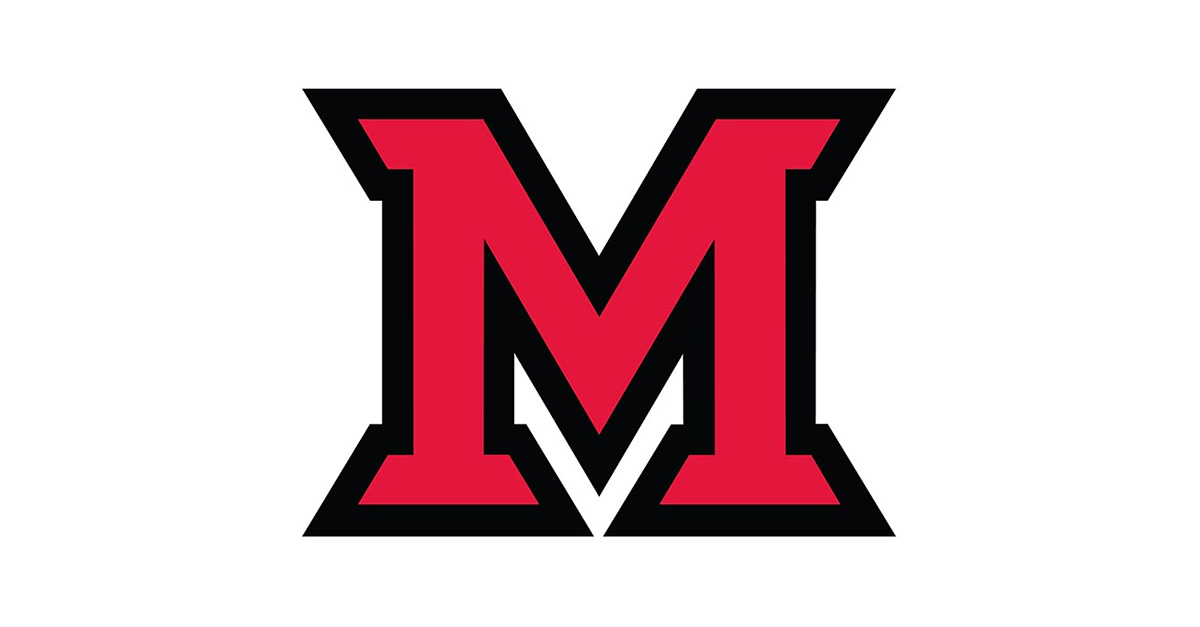 Oct 31, 2022
by Elizabeth Parsons, IT Services
Patrick Hawk is the latest addition to the Information Security Office. Let's get to know him!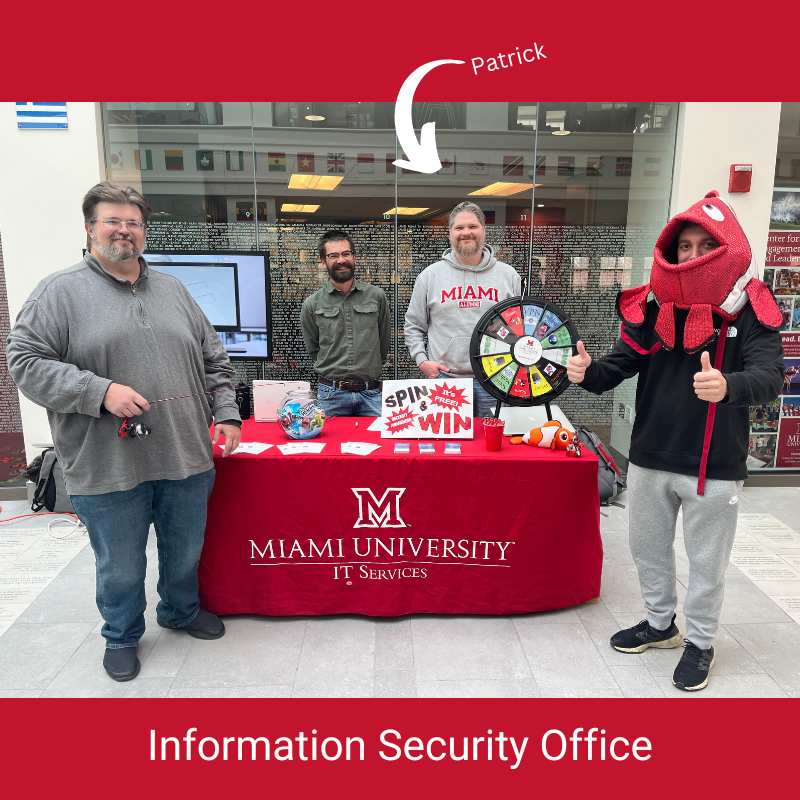 Patrick, a 2006 Miami graduate with a degree in computer science, joined the ISO in November 2021, just after last year's NCSAM extravaganza. He is a security analyst II. This essentially means he is one of the folks who ensures the security of Miami's technological systems and software – the guy who helps keep our data safe, in a sense.
As the ISO has grown, they have shifted responsibilities around and are taking advantage of the team members' particular skill sets. Patrick is in charge of:
Endpoint Protection
Vulnerability Management
Cloud Security
For example, if there is a known vulnerability in code or in a particular script that we are using for one or more Miami apps, he is the one who will be knocking on doors of our development teams and operations units to make sure they are updating systems that could potentially be compromised. He's also in charge of responding to our intrusion prevention system alerts, along with building out new systems, services, and tools that improve our cybersecurity posture.
"My favorite part of the job is improving workflows with automation and scripts," he said.
When asked to share something interesting about himself, he said:
"I can legibly write in a very fine micro print, which explains my love of fine tipped pencils and pens." (His favorite is the Pentel GraphGear 500 0.3 mm pencil.)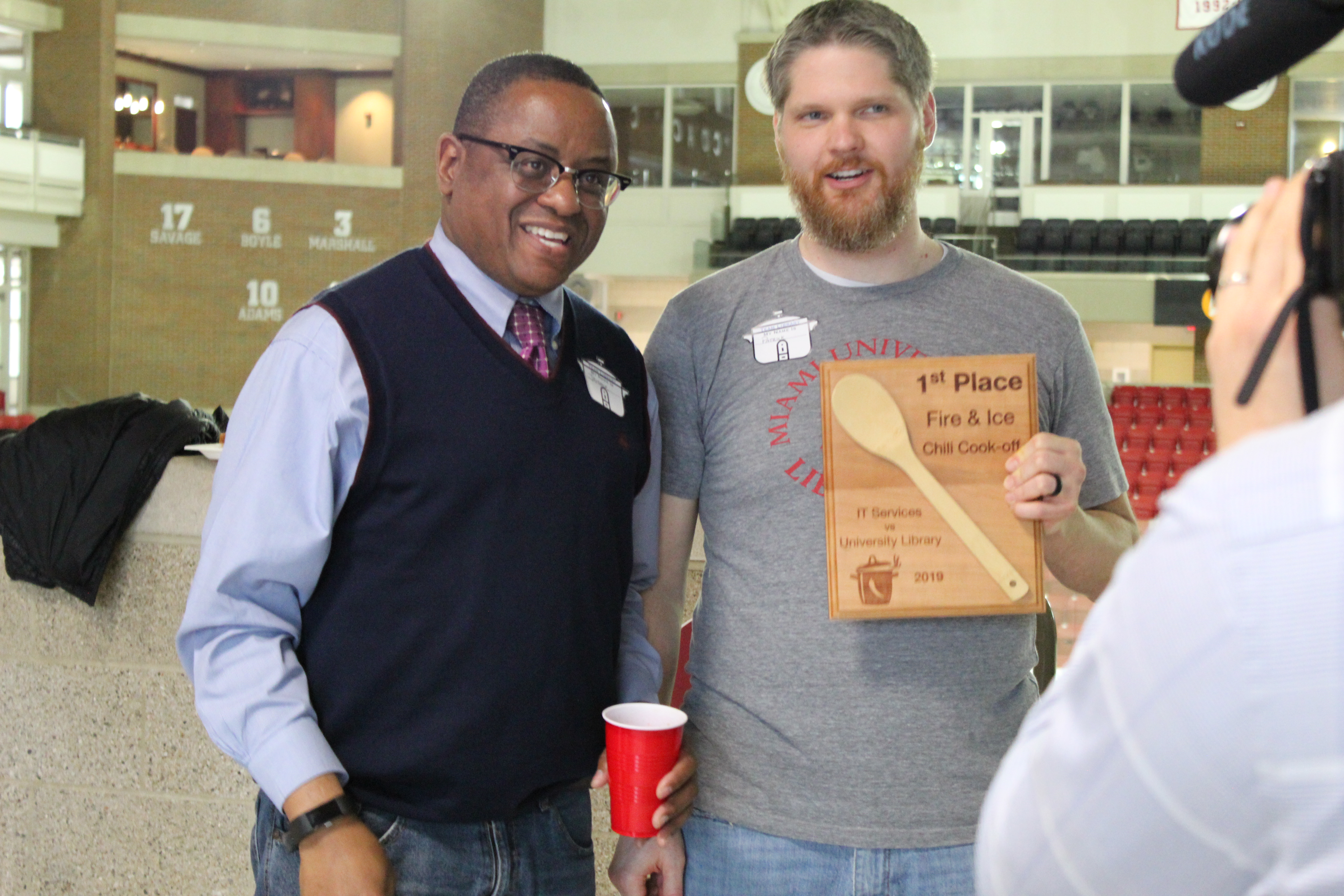 When not protecting Miami's systems from software vulnerabilities and malicious actors, he enjoys playing board games, listening to heavy metal music, and indulging in video games. His favorite board games include Twilight Imperium, Blood Rage, Chaos in the Old World, and Kemet. He also loves playing with his daughter.
We're happy to have Patrick on the team, not least because he won the chili contest a few years back (while still working for the Libraries), and now IT Services has the next competition (whenever that may be) stacked pretty heavily in our favor.
Thanks for all you do, Patrick!