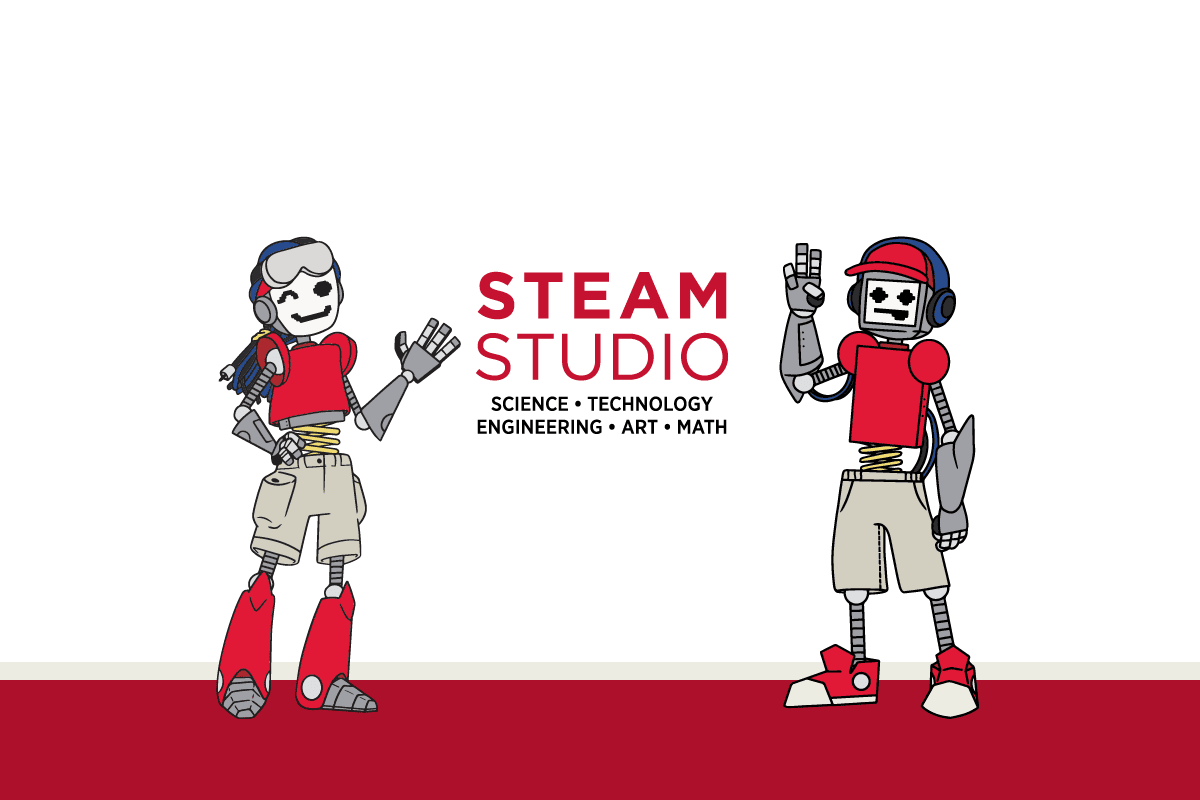 A premier summer day camp for exploring STEAM possibilities!
Welcome to the STEAM Studio--where third through tenth graders explore Science, Technology, Engineering, Art, and Math in real life while having fun, making friends, and creating memories at Miami University Regionals' campuses. We seek to build tomorrow's leaders in STEAM. Join us in 2024 for a great summer!
What is STEAM Studio?
STEAM Studio provides weekly, themed activities for kids to imagine, design, and bring their ideas to life. STEAM expands STEM learning with an "A," for arts—visual art and aesthetics, language arts, music, social studies, and the physical arts. 
Young people will experience traditional and nontraditional summer camp fun.

Sessions for 3rd - 4th graders, 5th - 8th graders, and leadership training for 9th - 10th graders.
Day camp sessions are held at the Miami Middletown and Hamilton campuses.
Prices vary based on the number of days in a session. Scholarships may be available; contact us to learn more.

A sample of STEAM-themed camp sessions includes:

Robotics.

Game creation.

Aerodynamics.

Women in STEAM.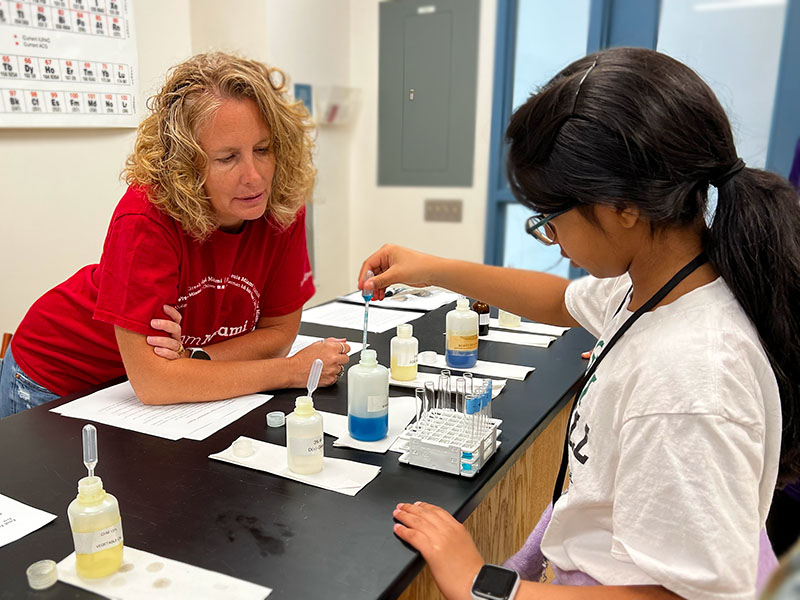 STEAM Studio 2024
Look for registration for our summer 2024 camp sessions in late winter 2024. Our growing program serves as an educational partner for school districts near Miami Regionals' campuses.
STEAM Studio Seeks To:
Increase the number of women and minorities in STEM fields.
Increase opportunities for students in underserved school districts. 
Support summer learning through engaging STEM activities.
Help parents/guardians, educators, and STEM industries view Miami Regionals as a vital partner.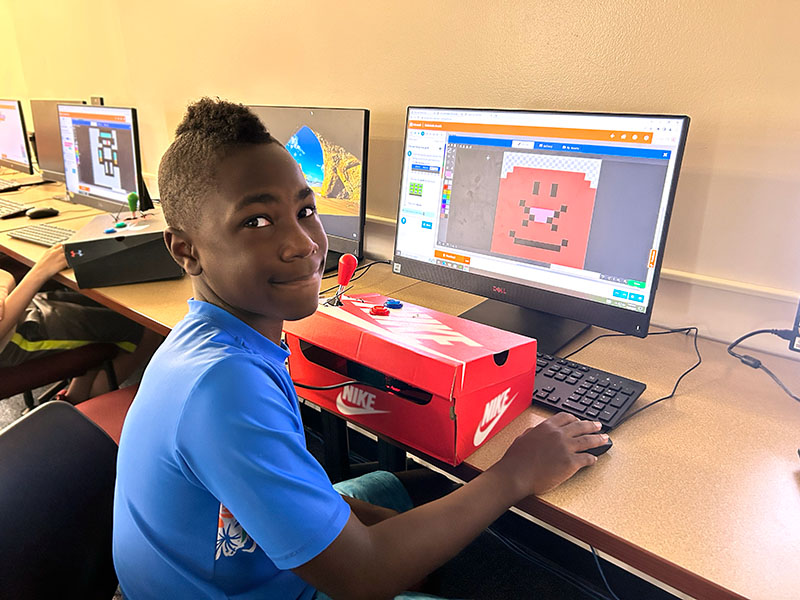 Our campers had a blast at STEAM Studio in 2023!
Watch our Slideshow Highlights
The STEAM program has been such a great experience. On the last day of camp, Abby was begging to get signed up for summer 2024. As a 13-year-old, she was happy and willing to wake up early for a 9 a.m. start. This told me all I needed to know about her experience. As a parent and a female chemist, knowing that STEAM Studio introduces and expands the view of STEAM opportunities, gives me hope for where the next generation will lead the world. Thank you!

Gayle W.

STEAM camper parent

My sons, ages 9 and 10, absolutely loved STEAM Studio. They came home everyday with new stories about what they learned and how much fun they had with new friends. Both boys gained new skills, knowledge, and the confidence to speak in front of a crowd. They learned how to program games and boosted their love of learning. I could go on and on about how amazing this program and staff are! We will be enrolling next year!

Jina W.

STEAM camper parent
STEAM Studio Sample Daily Schedule
Get an idea of what a typical day is like during camp. STEAM Studio coordinates a variety of engaging, STEAM-themed workshops for each day and opportunities for campers to socialize and get active. The 2024 schedule is subject to change, but we follow this overall structure.
STEAM Studio sample daily schedule

9-9:15 a.m.
Check In

9:15-9:30 a.m.
Power Up!


Solve a human padlock and other team-building games.

9:30-10 a.m.
Daily Kickstarter

A quick STEAM challenge to start the day!

10:15-11:30 a.m.
Hands-On Workshop #1

Science, coding, engineering, and more focused around the weekly theme.

11:45 a.m.-Noon
Mindbender

Mini-mysteries, brain-teasers, mathematical challenges.

Noon-1 p.m.
Lunch/Recreation Time

 

1:15-2:30 p.m.
Hands-On Workshop #2

Science, coding, engineering, and more focused around the weekly theme.

2:45-3:45 p.m.
Camper's Choice 

Choose large-scale STEAM activities, focused physical activities, or create an exciting masterpiece.

4 p.m.
Power Down! Check Out 

Reflect on our day's experiences.
Get Involved with STEAM Studio
Give the gift of summer camp with an unforgettable experience at STEAM Studio—purchase gift certificates on our secure ordering page.
Sponsor local students in need through our donation page. Thanks to generous sponsors and donors, 127 campers received full scholarships in the summer of 2023.
Be the first to know! For updates, including 2024 camp registration, join our email list. 
Connect with STEAM Studio
Program Manager
Theresa Young, M.Ed.
E-Campus Program and Outreach Specialist
STEAM Studio Program Manager