My Miami. My Future. My Way: Kelly Starr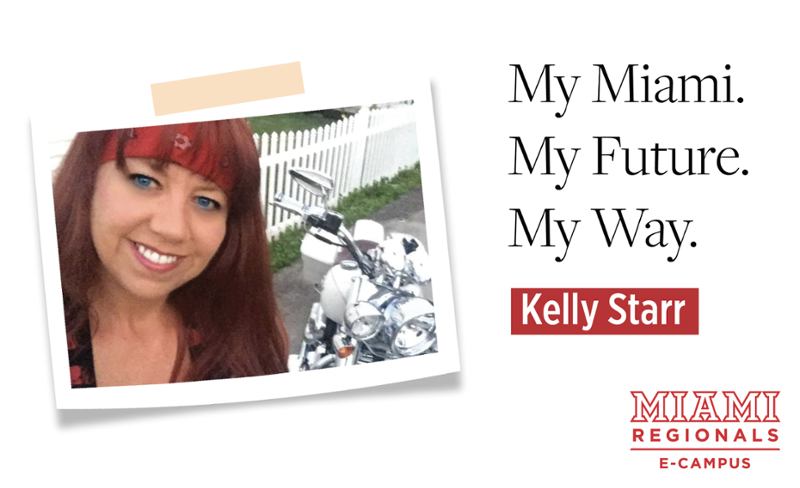 Jun 15, 2020
Originally Published November 2016
By:  Carrie Chambers   
Miami Regionals Student Finds Drive in Online Courses and on the Road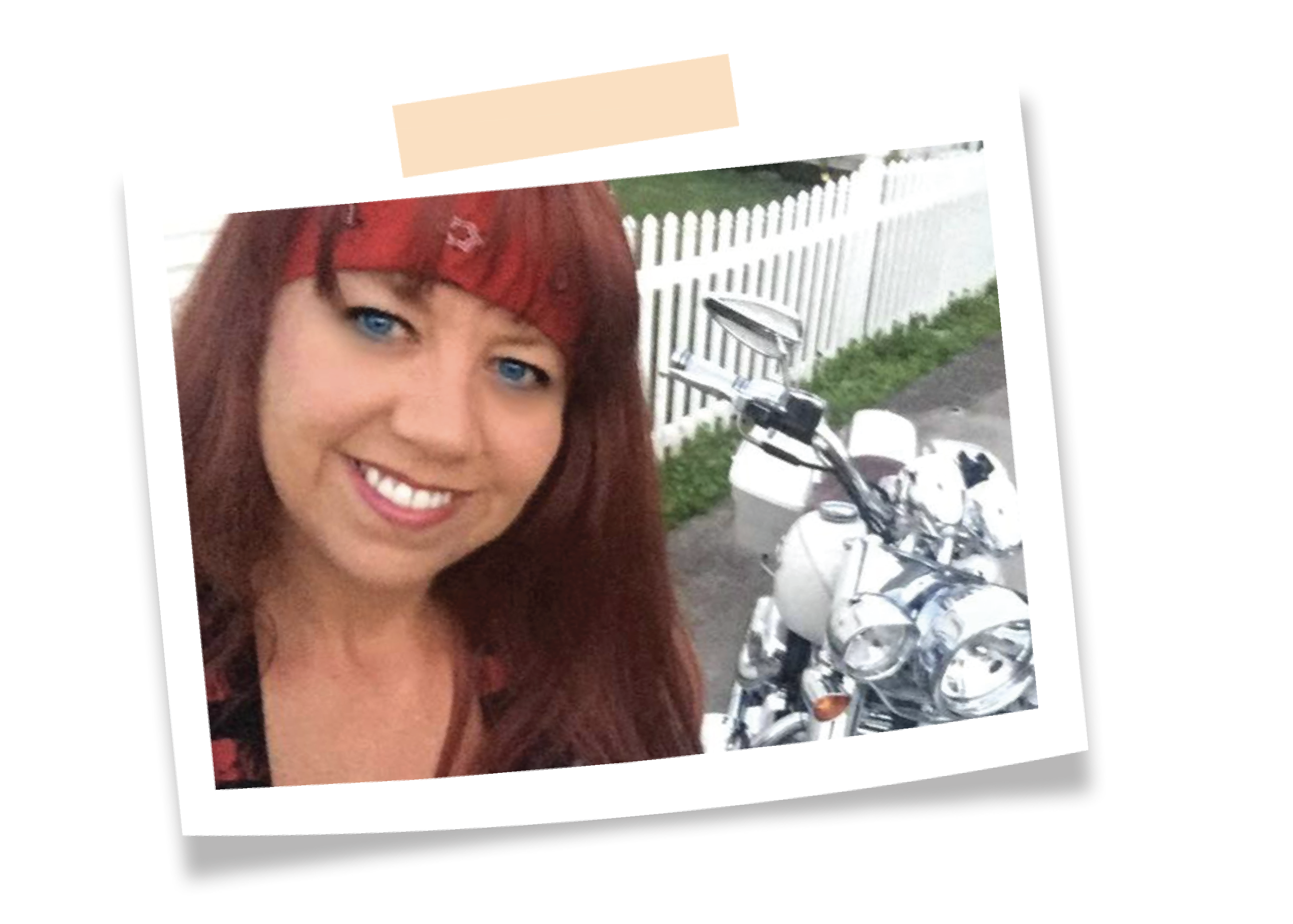 Even in an online course, Kelly Starr makes an impression. 
"I ride motorcycles at 100 miles per hour if that tells you anything about my personality," says the Accounting Technology & Business Management Technology double-major.
Living in Lindenwald, Ohio with 5 horses, 4 pigs, 4 rabbits, 3 cats, 3 kids, and her husband, Kelly started classes at Miami in 2013 and retired from auto sales in 2014. "I started classes because I had hit a time in my life that I was genuinely unhappy with my career," says Kelly. "While it was extremely lucrative, it took me away from my kids a lot. I worked an average of 60 hours per week."
Because of her work schedule and family commitments, Kelly was looking for flexibility in earning her degree. That's when she found out about the online programs at Miami Regionals. She says, "if it weren't for the online classes at Miami, it would take me 10 years to finish an associate's degree."
Now that Kelly is entrenched in her program, she's realized that she prefers the online environment not just for the flexibility it offers, but also for the skills she's gaining. "Trust me when I tell you I'm learning a lot," Kelly says. "Not only am I learning coursework, but I'm learning things I'll need to use in real life."
She's using those real-life skills to grow "Bang Bang Customs," a motorcycle customs business in Hamilton that she founded as she started pursuing her degree. While other groups in her online Small Business Management course are creating marketing plans for imaginary companies, Kelly is creating a marketing plan for her actual business. She will be able to see some of her ideas actually put into place as she moves towards opening a storefront in Downtown Hamilton.
Her advice to other online students isn't surprising; don't procrastinate! For her, this means checking her email and courses every morning while she checks her social media and drinks her coffee. She says, "When you're on in the morning on Facebook playing around, click on Canvas and check!".
When Kelly graduates in 2017, she'll take with her a 21st Century skill set and a renewed sense of pride as a small business owner. "If I can do it, anyone can do it," says Kelly, who hopes to set an example for her kids. When speaking about her degrees, Kelly smiles when she says, "this is something that nobody will ever be able to take away from me once I complete it."
We've Got Your Back
We've Got Your Back