My Miami. My Future. My Way: Kim Marcum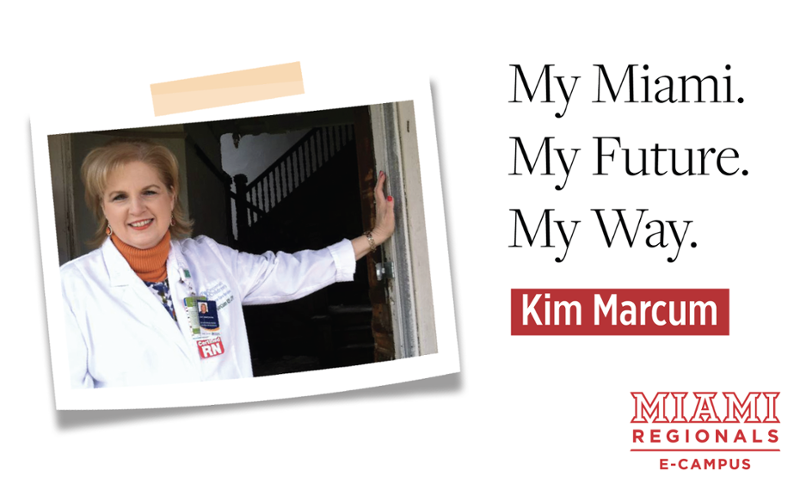 Jun 15, 2020
Originally Published February 2019
By:  Carrie Chambers   
Miami Regionals Online RN-BSN Student Finds Meaning In and Out of the Classroom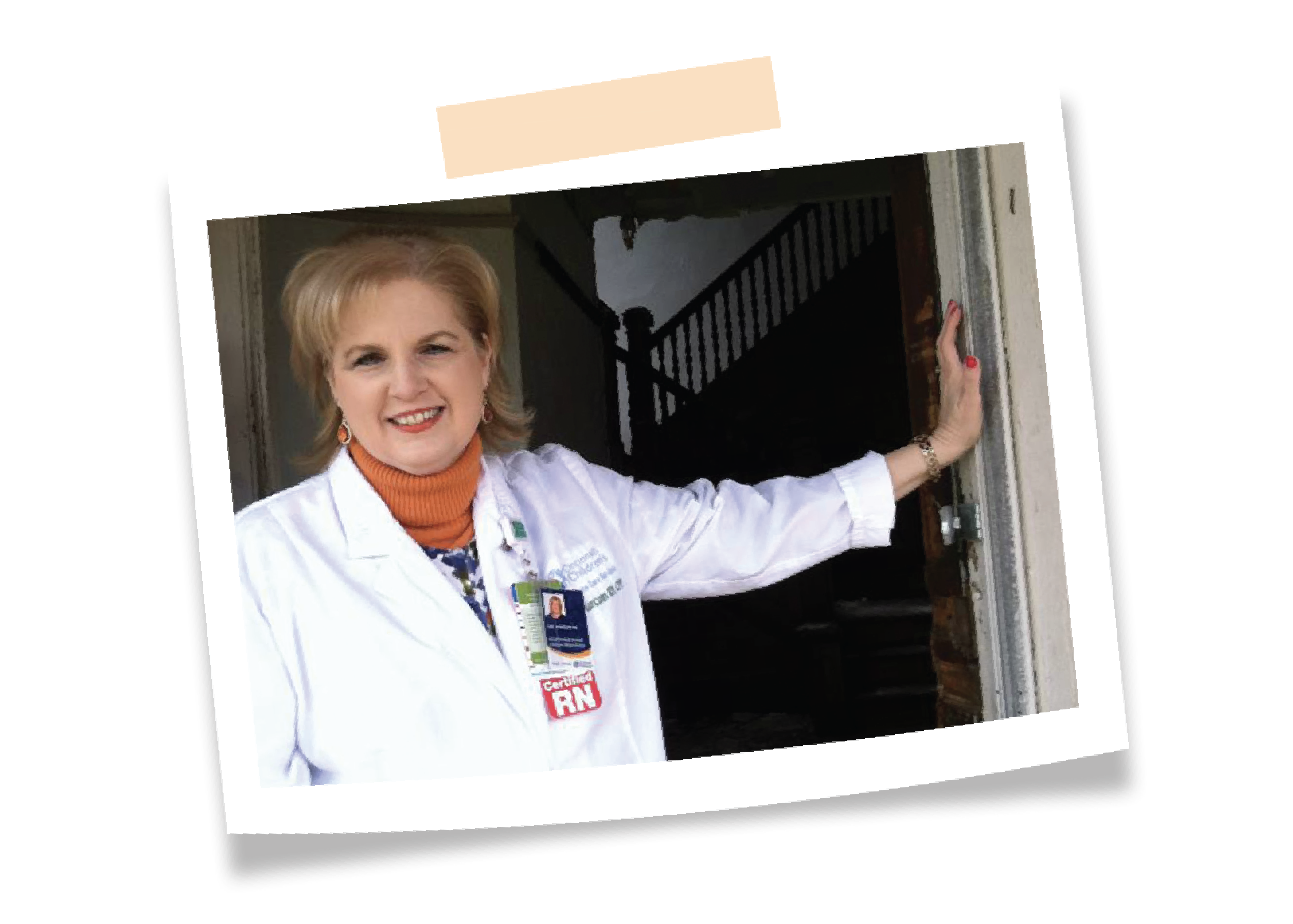 Kim Marcum sits at her kitchen table smiling as she drinks out of a personalized coffee mug with pictures of her Corgi, Conrad, on it. "Smartest dog ever!" Kim says about the dog she used to take to Children's Hospital and to nursing homes as a therapy dog. She adopted Conrad as a source of comfort on the second anniversary of the death of her oldest daughter, Sarah. Inspired by her daughter, Kim has gone on to impact the lives of many families in southern Ohio.
Around 20 years ago, Kim graduated from Miami Regionals (Miami Hamilton at the time) with her associate degree in nursing. She went on to work as an endoscopy nurse for just two years before her daughter was diagnosed with Non-Hodgkin's lymphoma. Fourteen months later, at the age of sixteen, Sarah passed away. At that time, Kim decided that if she had to work, it had to be meaningful. Losing her daughter gave her a deep understanding of what families go through when losing a loved one; especially a child. Kim decided to focus her service on home care hospice for children and young adults. "As nurses, we advocate for those people who can't speak for themselves," she says.
Seventeen years into her career, she knew it was time to return for her bachelor's degree in order to continue advancing in her field. It was then that she learned about Miami Regionals online RN-BSN program. "I wanted to come back to Miami because I knew that I had received a really good education," says Kim. "If I was ever going to show anything on a resume, I just loved the fact that it would say I had both degrees from Miami University." It was critical that the courses were online in order to fit into her nursing schedule. She's taken 1-2 classes each semester since the fall of 2013.
As she looks toward the future, Kim has big plans. She plans to open "Sarah House" in honor of her daughter. A pediatric respite care facility, it will be a small, home-like environment for children and young adults to provide respite for caregivers or to be used as a children's hospice. In the process of creating Sarah House, Kim went before the Ohio State Congress and the House Senate Committee for Health and Aging to advocate for a revision to the existing hospice license in order to include pediatric respite care.
House Bill 303, or "Sarah's Law", passed with a unanimous vote in November 2012. "Having Sarah's Law in place will allow anyone in the state of Ohio to open a pediatric respite care facility such as Sarah House", says Kim. "We have led the way!"
Kim graduated with her RN-BSN degree in May 2018; the 20th anniversary of Sarah's passing.
Her advice to other online students isn't surprising; don't procrastinate! For her, this means checking her email and courses every morning while she checks her social media and drinks her coffee. She says, "When you're on in the morning on Facebook playing around, click on Canvas and check!".
Note: The online RN-BSN program is not currently accepting new students.
We've Got Your Back
We've Got Your Back