James didn't let college fears stop her from pursuing her degree
Jina James '22 shares path from scared new student to becoming admission counselor.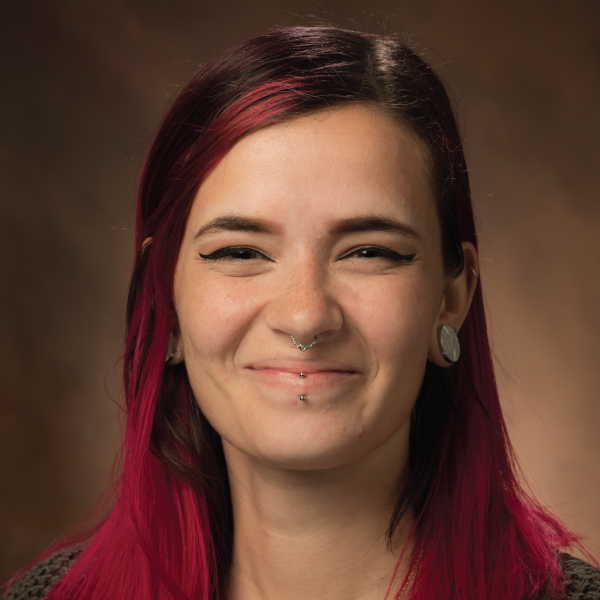 Jina James' path to a college degree did not resemble that of the traditional student fresh out of high school. Like many non-traditional students, James had some obstacles to overcome to make her dream of a college education possible.
First, she was a teen mom, so college was going to have to fit into an already busy schedule. Second, she needed to work while going to school to pay her bills. Her free time was in short supply before she ever had to think about adding homework and studying to her to-do list.
"It was a little scary," she recalled of her decision to enroll at Miami Regionals. "When you think of college as a teen you think of the stereotypes — the partying, the late-night studying."
She didn't see any of those as part of her life. "I worried people would look at me funny."
Luckily, her worst fears were never realized, and she was surprised by how quickly she felt comfortable on campus.
"Everyone was so friendly and welcoming," James said. "I found a community and a family here at Miami. I had the support I needed."
Today, after graduating magna cum laude in May 2022 with a Bachelor of Arts degree in Psychological Science and Community Arts, James is now an admission counselor with Miami Regionals. 
During her time at Miami, she  earned several honors, including the Social and Behavioral Sciences Department Outstanding Student Award 2022 and the Excellence in Social and Behavioral Sciences Award 2021. And she accomplished all this despite taking a two-year break from school in 2018 when she had her second child.
Looking back, James said she is glad she didn't let her fears and doubts prevent her from taking this important step.
"The Regionals dispels the myth that college is only for certain select students," she said. "We all have our struggles. The Regionals staff is here to help."