Miami Regionals gave O'Brien an experience that she wasn't expecting
Delaney was expecting an athletic experience but instead left with unimaginable academic enrichment.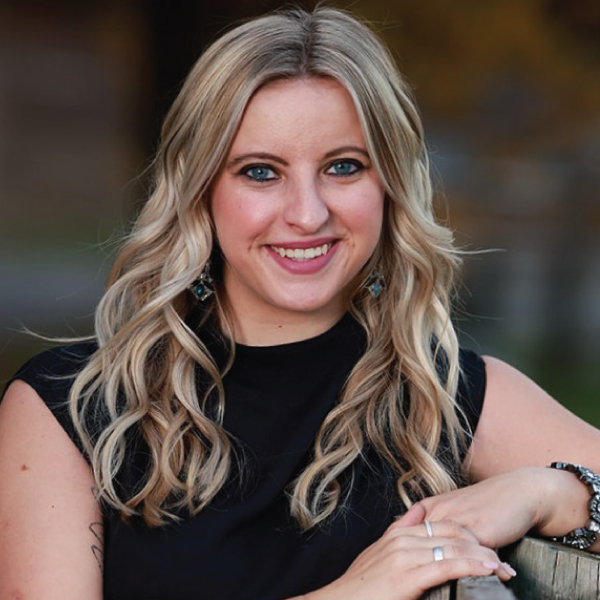 Delaney O'Brien '21 realized the fulfillment of a lifelong dream when she came to Miami University Regionals in 2019 as a recruit for the women's softball team. Unfortunately, the COVID-19 pandemic cut that dream short after the lockdown temporarily suspended school sports in 2020.
Although her athletic goals ended prematurely, O'Brien said her time at Miami brought her personal and academic enrichment in ways she couldn't have imagined.
"Coming to Miami really brought me out of my shell and helped me broaden my experiences and points of view," said O'Brien, who grew up in New Philadelphia in northeast Ohio. "I loved how accepting everyone was. I was four hours from home, but almost immediately I felt like I had a family right here."
O'Brien said it was important for her to work while going to school, and she appreciated that the Regionals faculty were supportive of her need to manage her schedule with work in mind. She graduated in just two and half years with a bachelor's degree in Communication with a minor in English. She now works in communications at the Farmer School of Business Center for Supply Chain Excellence on the Oxford Campus while completing a master's degree in Sports Administration at the University of Cincinnati.
In addition, she plans to marry her Miami college sweetheart, Colin Freistuhler, in the spring.
"Miami has given me friends that I will cherish forever," she said, "so I am very appreciative of my decision to attend such a wonderful school."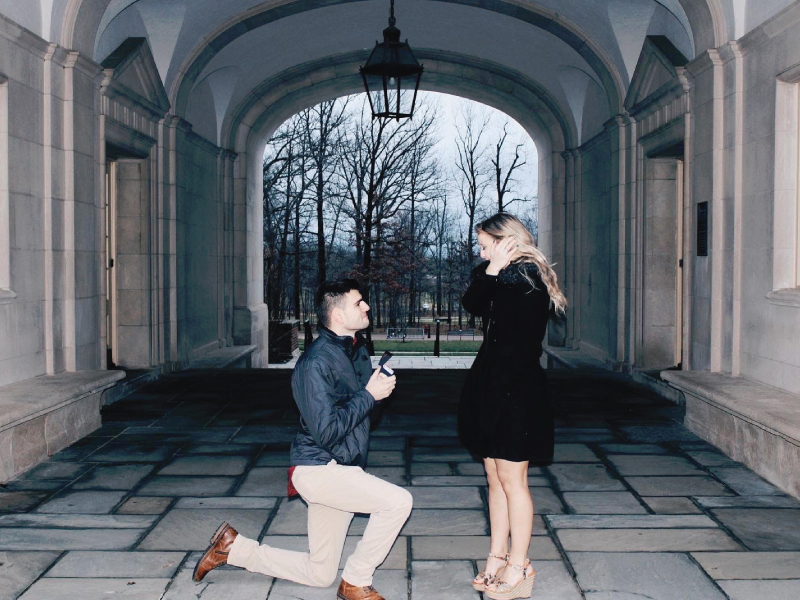 Colin Freistuhler proposing to Delaney O'Brien under the Upham Hall Arch. According to legend, "If you kiss your true love under the Upham Hall Arch, you will marry and the bond will never be broken."