Miami Regionals perfect fit for busy adult learner
Kari Shaw '16 received the guidance to balance her full schedule as she continues her degree.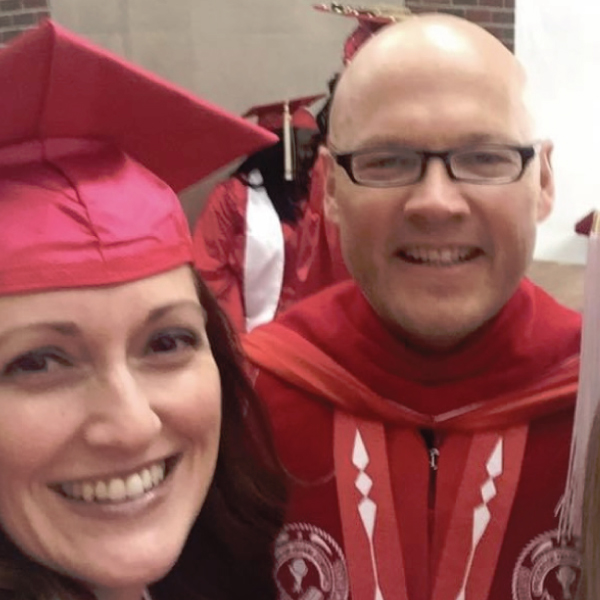 Working as a business tax analyst for Paycor, Kari Shaw '16 now has the kind of job she only dreamed about back in 2014 when she enrolled at Miami University Regionals to complete her Bachelor of Arts degree.
"It was a goal of mine to finish my degree," said Shaw, who had earned an associate in Mathematics from the University of Louisville after graduating from high school in the 1990s. When she returned to school at Miami Regionals in 2014, she was a busy mom with teenagers and a full-time job.
"I knew it would open doors for me, so it was important," said Shaw, who chose Miami Regionals for its flexible scheduling, affordable tuition, and the university's reputation for excellence. She earned a bachelor's in Social Sciences in 2016. 
Her experience at Miami Regionals was not only a catalyst for her career, it was also a time of building new friendships, many of which are part of her life today.
"I felt completely comfortable on campus," she said. I enjoyed attending classes. When I walked in and saw there were other people like me (adult learners), that felt comforting."
Shaw said her advisors were instrumental in helping her plan her schedule to accommodate her busy life, and the combination of online coursework and in-person classes helped make it possible for her to finish in two years.
In addition, her professors assisted her in applying for scholarships that covered close to half the cost of her tuition. She even earned awards that helped build her resume, such as the Student Scholars Program Award, which she won for a presentation she made on women in the military for her Art History class. (Her daughter had just joined the Navy.)
"I would 100 percent recommend that anyone considering going back to school think about Miami Regionals," she said. "The variety of classes and flexible scheduling make it perfect for adults with busy lives."