Erin Brockovich, Cincinnati Shakespeare Company highlight spring events at Miami University Regionals
Miami University Regionals Office of Public Programming offers 40 free events this spring.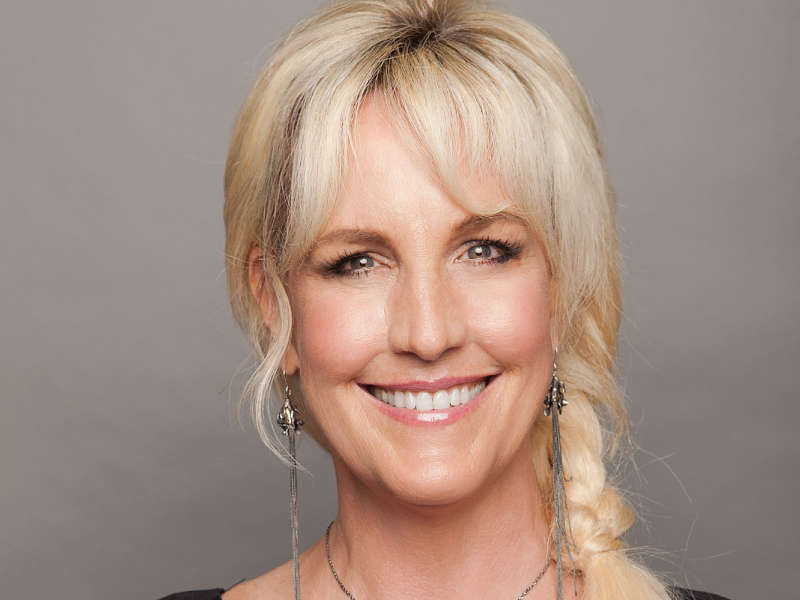 Erin Brockovich
Erin Brockovich, Cincinnati Shakespeare Company highlight spring events at Miami University Regionals
Erin Brockovich
A lecture by bestselling author, activist, and motivational speaker Erin Brockovich and a performance of "Macbeth" by the Cincinnati Shakespeare Company highlight the slate of more than 40 free events offered this spring through Miami University Regionals Office of Public Programming.
On Thursday, March 9, at 7 p.m., Brockovich, whose name became a byword for grit, determination, and dogged persistence, will present the 42nd Alex and Lena Casper Memorial Lecture. The Oscar-winning movie of the same name turned an unknown legal researcher into a 20th-century icon by showcasing her role behind the largest medical lawsuit settlement in history, resulting in a $333 million settlement in damages to more than 600 residents. The lecture will be held in the Dave Finkelman Auditorium on the Middletown Campus. RSVPs are requested at MiamiOH.edu/Regionals/RSVP.
William Shakespeare's tragedy of political ambition will be on display in "Macbeth," which will be performed on Tuesday, April 4, at 7 p.m., at Parrish Auditorium on the Hamilton Campus. The Cincinnati Shakespeare Company is a resident ensemble theater company that strives to bring Shakespeare and the classics to life for their audiences. Their performance at Miami is being sponsored by the Department of Languages, Literatures, and Writing. Tickets are not required.
Two community foundations have provided their support to lectures that will look at America's past as well as its future.
Presented by the Michael J. Colligan History Project with support from the Hamilton Community Foundation, the 2023 John E. Dolibois History Prize Lecture, "Frederick Douglass: Prophet of Freedom," will be presented by David W. Blight, the Sterling Professor of History and director of the Gilder Lehrman Center for the Study of Slavery, Resistance, and Abolition at Yale University, on Thursday, March 30, at 7 p.m., in Parrish Auditorium on the Hamilton Campus. His 2018 acclaimed biography of the renowned abolitionist won numerous book awards, including the Pulitzer Prize in History, the Gilder Lehrman Lincoln Prize, the Bancroft Prize for History, and the Francis Parkman Prize.
A second Colligan History Project/Hamilton Community Foundation collaboration — "The Worst Hard Time: The Untold Story of Those Who Survived the Great American Dust Bowl" — brings Pulitzer Prize-winning reporter and bestselling author Timothy Egan to the Hamilton Campus on Tuesday, April 11, at 7 p.m. The book led to Ken Burns' film, "The Dust Bowl," which won the National Book Award in 2006.
Mithun Bhowmick, assistant professor of Mathematical and Physical Sciences at the Regionals, explores laser-driven shock wave experiments at the cutting edge of material knowledge. Experiments in this exciting field have unraveled mysteries related to military applications, forming planets, synthesizing greener materials, and manufacturing. He will speak on Shock Waves: A Multipurpose Tool to Investigate Matter at Extreme Conditions, on Tuesday, March 14, at 7 p.m., in Johnston Hall 142 on the Middletown Campus. Support for the STEM Lecture Series is provided by the Middletown Community Foundation. RSVPs for three lectures are requested at MiamiOH.edu/Regionals/RSVP.
Other events include a performance by local favorites The Mudlick Five along with live bluegrass music, poetry readings, and an old-time music jam, which are offered as part of the Appalachian Studies Series; a maker space workshop series in Middletown's Gardner-Harvey Library; and the Learn It at Lunch Conservatory Series offered via Zoom and in person in the Conservatory Classroom in Hamilton.
For the seventh time, Miami University Regionals has packaged its public programming events in a passport format. Patrons earning five or more passport stamps by April 28 will receive a Miami Regionals coffee mug.
For a complete schedule of events, visit MiamiOH.edu/Regionals/Passport or 513-785-3277.