2023 graduate ready to navigate the twists and turns of post-graduation
Career Services helped to encourage confidence and create a path ahead.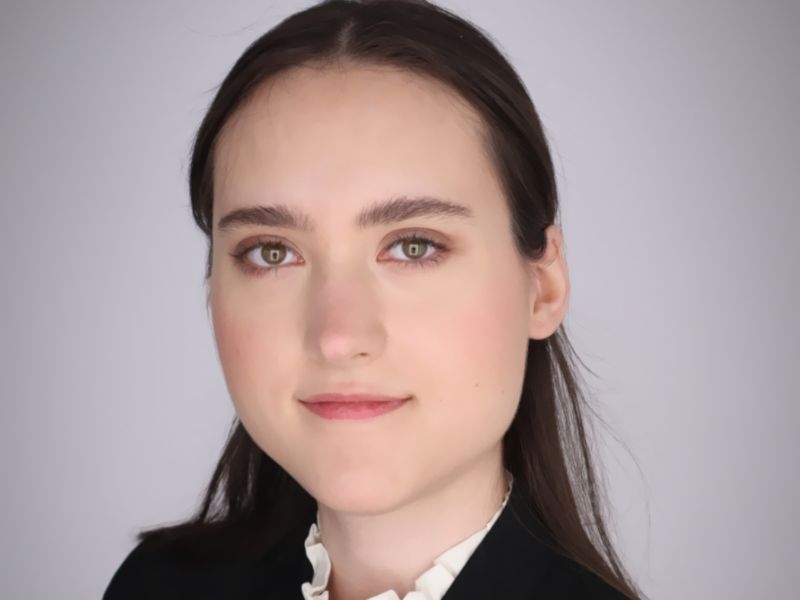 Liberty Township resident Olivia Gronvall says her internship experiences at Miami University Regionals shaped her into who she is today — someone who strives for excellence, seeks new experiences, and has wonderful connections.
While attending
Miami Regionals
, Gronvall completed three internships. She was a social media intern for the Clarissa Burt Media Group, a marketing intern for Jumpstart Marketing LLC, and a marketing and social media assistant for the West Chester Liberty Chamber Alliance. During these internships, she gained more confidence, further developed her social media and copywriting skills, and learned how to prioritize tasks in a workplace setting. 
Gronvall credits
Career Services and Professional Development
and her counselor Steve Whayne in particular with being a wonderful network connection in regard to completing internships during her time at Miami Regionals. All three internships came about because he shared her information with an employer and/or forwarded the job posting to her, she noted.
"Career advising appointments have been my main bread and butter as a college student," she said. "I've set frequent appointments to speak with Steve about job postings, career paths, proofreading resumes, and preparing for career fairs."
Whayne said, "She completed the internship, and that gave her the confidence to obtain two more additional internships before her senior year. She graduated in early May and has some wonderful work experiences on her resume."
Gronvall graduated with a bachelor's degree in
English Studies
and a minor in Interactive Media Studies. While her plans for the future are "nebulous" and "yet to be determined," she believes that her experience with past internships will make getting her first job much easier.
Gronvall believes Miami's overall culture and the Career Services and Professional Development office's support played an important role. 
"I have greatly appreciated the open-mindedness, passion, and kindness of the Miami faculty — my instructors, advisers, and all who have been happy to answer my many questions and share their wealth of experience with me."