Student Spotlight: Mukhammadaliy Kakhramonov
Miami Regionals student balances working in campus ENT lab and launching IT start-up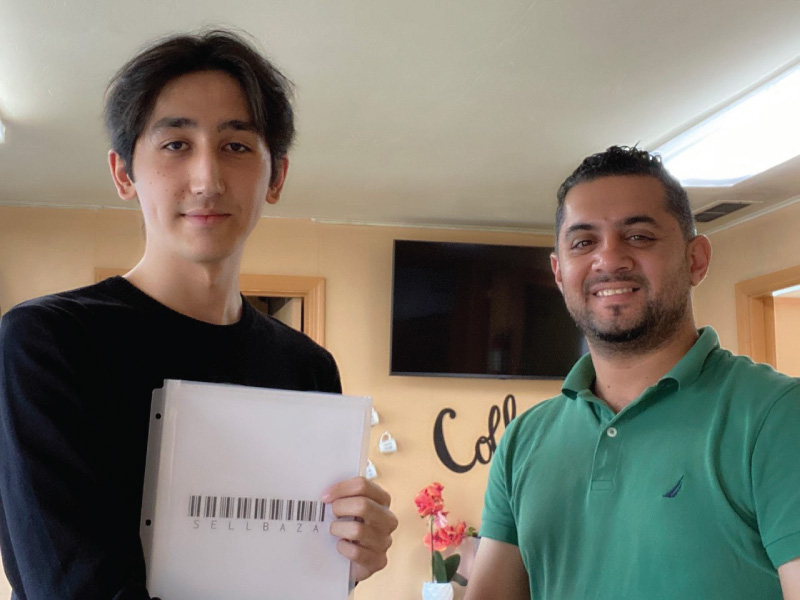 Mukhammadaliy Kakhramonov (left)
Student Spotlight: Mukhammadaliy Kakhramonov
Mukhammadaliy Kakhramonov (left)
Mukhammadaliy Kakhramonov, an international student majoring in Computer Science, has taken his IT and entrepreneur skills to the next level by creating his very own start-up. Set to graduate in May 2026, Kakhramonov is also working in the Engineering Technology (ENT) department at Miami University Regionals. 
Having a strong passion for working on IT projects and developing programs, Kakhramonov enjoys creating projects and software that significantly impact people's lives.
A great admiration for his professors and mentors led him to work in the ENT lab. His favorite part about working there has been the sense of community and the support he has received from co-workers and mentors. 
"It's incredibly fulfilling to exchange ideas and collaborate with individuals who share my enthusiasm for technology and innovation," Kakhramonov said. 
Currently, he is working on a Virtual Reality environment project that allows engineering students to interact with large machines and robots located on the Regional campuses. This virtual environment software enables students to access and operate these machines remotely from their homes, providing them with a valuable opportunity to dive into real-world engineering experiences.
Kakhramonov sees this as an innovative addition to Miami Regionals' curriculum. "It enhances the learning experience for all students, whether they are on campus or participating in distance learning," he said.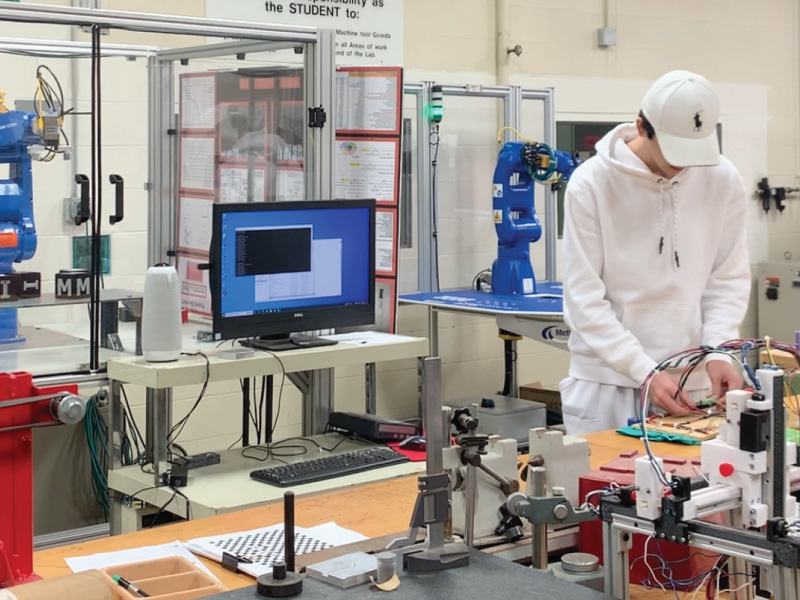 Mukhammadaliy Kakhramonov working in the ENT lab.
In addition to his work in Miami Regionals' ENT lab, Kakhramonov also has personal projects like SellBaza.com, a centralized A-to-A marketplace. Initially focused on the Uzbek community and people from Central Asia and Europe, SellBaza aims to facilitate trading and provide a platform tailored to their needs. 
Launching an IT start-up and going up against global e-commerce giant companies as a 19-year-old undergraduate student at Miami Hamilton was quite challenging; however, he has persevered. 
In just the first week, the Uzbek platform gained hundreds of users and thousands of views. "This motivated me to continue and reaffirmed that there is a need for my app. It's heartening to witness how uz.sellbaza.com is improving the lives of individuals by making trading easier and more accessible," he said. 
After experiencing significant customer traffic and positive response on SellBaza, he created a dedicated team of IT specialists, known as Cognilabs, to further develop and enhance the platform. Together, they are focused on optimizing the platform's functionality, improving user experience, and ensuring a secure and reliable trading environment.
Due to the overwhelming demand, they are also currently developing iOS and Android apps for Sellbaza to provide a seamless user experience. "Recognizing the need to cater to the growing user base, we have embarked on this expansion to ensure accessibility and convenience for all. This development is a testament to the positive response we have received and the commitment to meeting the needs of our users," Kakhramonov said. The apps are currently in progress and will soon be available on the App Store and Google Play Store.
The company is expanding into other communities with dedicated platforms for Ukrainian, Mexican, Turkish people, and more. 
When Kakhramonov reflects on the journeys of other influential tech companies, he can't help but feel excited about the possibilities of SellBaza. "Their stories inspire me, and I believe that SellBaza has the potential to make a similar impact with its niche approach. While we face challenges and competition from established giants, I am motivated by the success we have achieved so far and the positive feedback we have received," he said.
Kakhramonov is grateful for the opportunities he has had. Through his work in the ENT lab and his entrepreneurial endeavors with SellBaza, he strives to make a positive impact and in turn, a better future.