Miami Pilots Diversity, Equity and Inclusion Course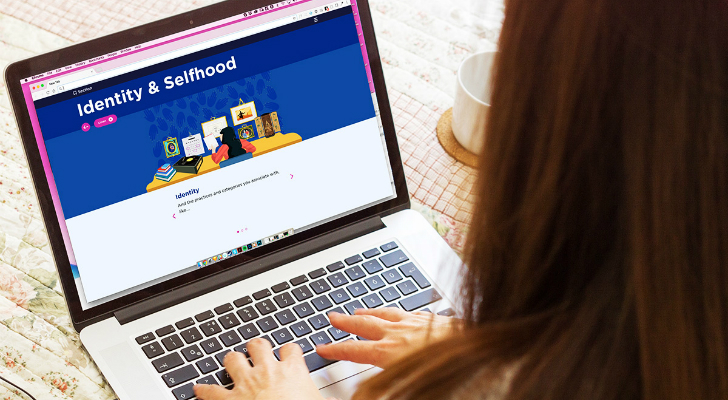 The diversity course opens for select populations in October.
Photo: Everfi
Oct 22, 2018
Miami University is piloting a new Diversity, Equity, and Inclusion course for select populations this fall.
Through this online module, which takes up to an hour and a half to complete, students will:
Learn about key concepts related to identity, bias, power, privilege and oppression
Understand the benefits of being part of a diverse community
Develop skills related to ally behavior, self-care, and creating inclusive spaces
The module will be rolled out to students in about 30 first-year transition courses in November. These courses already had a class period designated to discuss diversity and inclusion; instructors could opt into the pilot of the new module in place of previous years' content.
The Division of Student Life designed follow-up facilitation guides for instructors and trained volunteers. "It was really important to us that students have a space to process and reflect on the online content in person," said Jayne Brownell, Vice President for Student Life. "We know that meaningful discussion can deepen students' understanding of course material."
The module will be available to additional groups later this year. "Greek leaders, SOULs, RAs, and ASG have requested to be part of the pilot," said Kelley Kimple, Director of the Office of Diversity Affairs and Chair of the Implementation Committee. "After assessing the pilot project, we hope to eventually reach all students."
The training emerged as a recommendation from the President's Diversity and Inclusion Working Group from 2017-2018. It was created by EVERFI, the same organization that provides Miami's population-level prevention education courses to incoming students on alcohol (AlcoholEdu) and sexual assault prevention (Sexual Assault Prevention for Undergraduates).
Students will take surveys and assessments throughout the course, providing critical data on their knowledge, attitudes, and behaviors. This data will help administrators better understand and meet the
needs of Miami students.
Because this is the first year for the module, students are encouraged to provide feedback to help the implementation team fine tune the course content.