Student Life Offers Resources for Off-Campus Housing Search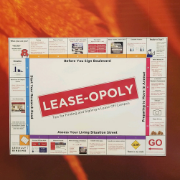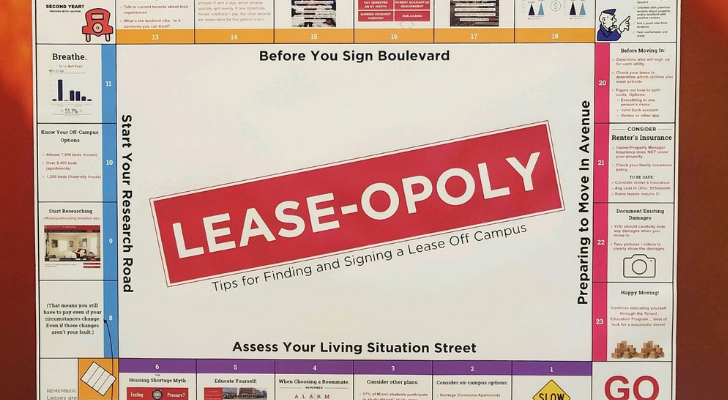 Lease-opoly Bulletin Board in Maplestreet Station, February 2019
Photo: Kourtney Duchesneau Spaulding
Feb 15, 2019
This is the time of year when panic sets in for first-year students concerning off-campus housing for 2020-2021. For a process that should require plenty of time and research, students often feel they must make instant decisions and sign a lease before they are ready. 
"Obviously when you're signing 18 – 20 months before move in, there are a number of problems that can arise in that amount of time," said Jen O'Brien, former Director of Off-Campus Outreach. "I've heard of some students or their roommates transferring, dropping out for medical reasons, students missing out on study abroad or internship opportunities, or the chance to be a Resident Assistant here on campus. In other cases, there is a roommate situation – people drift apart, they find different friend groups; sometimes there is drama involved."
The fact is, less than half of first year students will sign an off-campus lease before their sophomore year, and many housing options continue to be available in Oxford much closer to the term of the lease. 
Over the past several years, the Division of Student Life established several resources to help students get an accurate picture of the Oxford rental market and to better understand their options. 
Tenant Education Program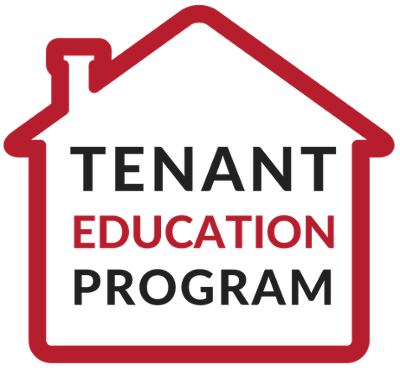 The Tenant Education Program (TEP) is an online workshop about lease signing and off-campus living to provide Miami students with the tools to be good neighbors, responsible community members, and better tenants. Students will earn a certificate once they have successfully completed the program, as well as access to various incentives from participating landlord partners.
Topics include:
Renting 101 & Lease Signing
Being A Good Neighbor: Behavior & Living in Oxford
Breaks, Safety, & Parking
Renters' Rights & Resources
All current Miami students can self-enroll in the Canvas course. Others interested in accessing program materials should email offcampus@MiamiOH.edu.
Lease-opoly Bulletin Boards
The Office of Residence Life provided all residence halls home to first-year students with Lease-opoly Bulletin Boards in February 2019. This passive programming walks students through the entire process of signing a lease through moving in to an off-campus residence. 
Off-Campus Housing Service
Many local listings are available through the external off-campus housing service, offered by Off Campus Partners, LLC. This web-based service provides users with a searchable database to find off-campus housing in the Miami University area. It also includes educational components designed to help students prepare for their transition off campus and prepare to be good citizens of the Oxford community.

The site includes a fully searchable database that renters can use to find off-campus housing. Additionally, students can create their own listings for finding sublease tenants, and search roommate profiles if they are looking for roommates.

Please note that listings on the site are not endorsed or guaranteed by Miami University. Users are solely responsible for their choice of landlord and rental unit. The site is maintained by Off Campus Partners, LLC (OCP) and the listing of rental units on this site is a free service to the Miami community. Listings are created and provided by local landlords, and neither Miami University nor OCP are able to verify the accuracy of information contained in listings.
Parent and Family Webinars
In past years, the Division has offered webinars in January or February for parents and family members of first-year students. The most recent Off-Campus Housing webinar is available as a recorded video.