Accessibility Upgrades in Armstrong Student Center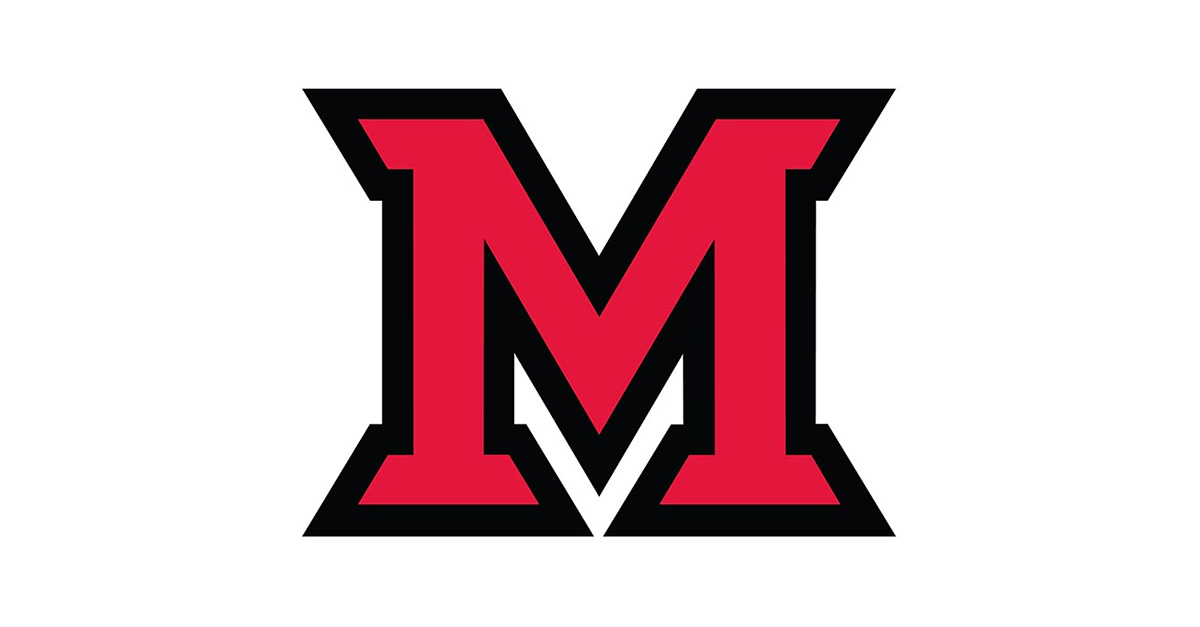 Jan 17, 2020
The passenger elevators in the Armstrong Student Center will look a little different this spring.
The elevators now feature a horizontal button panel below the side railing inside the elevator and another at floor level. The buttons provide additional access points to call the elevator to the current floor, or to designate a desired floor. For wheelchair users, these features allow for an independent elevator riding experience using the call buttons that make the most sense for their access needs.
The buttons also serve as examples of universal design. The floor control buttons offer a solution for people who have their hands full or for those conscious of touching high-traffic surface with an alternative way to access elevator controls.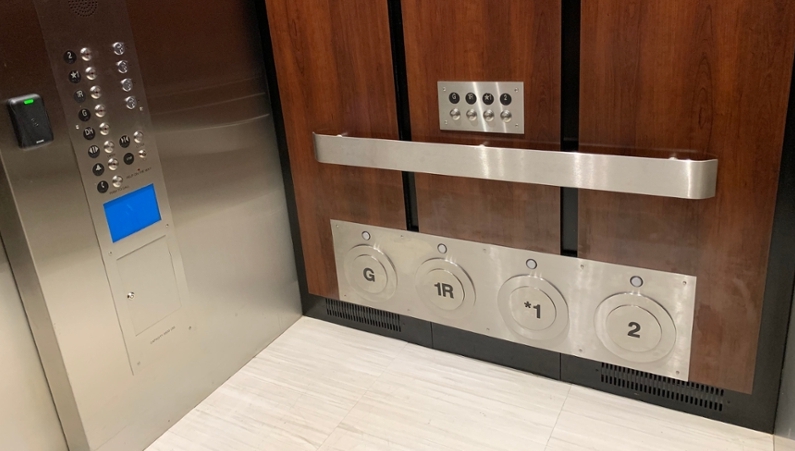 Elevators feature floor and side rail buttons
"[The features are] truly a fantastic and deep display of commitment to access and inclusion espousing our values of inclusive excellence here at Miami University," said Dan Darkow, coordinator in the Miller Center for Student Disability Services. "These gems are trend setting and innovative in the spirit of access demonstrating great real world examples of universal design."
After receiving positive feedback about the same features in the Shriver Center passenger elevator, Darkow presented the concept of adding the panels in Armstrong to President Crawford in Fall 2018, who indicated immediate support of the idea. The project started moving forward shortly thereafter.
Darkow consulted with the vendor to employ best practice and avoid potential issues in the execution of the upgrade.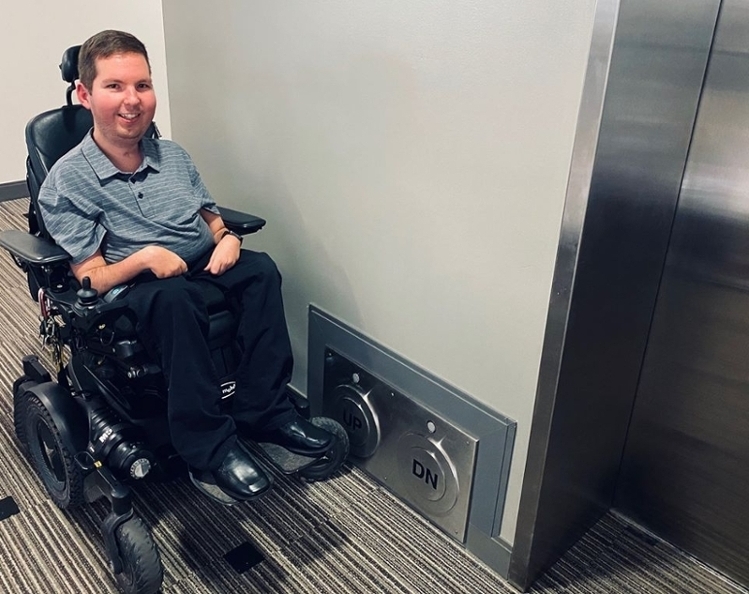 Dan Darkow trying the new floor buttons
"[I'm] so proud of Dan Darkow, my colleagues in the Armstrong Student Center and Physical Facilities, and the university administration for their work, commitment, and investment towards a more inclusive and accessible campus," said Andrew Zeisler, director of the Miller Center.
"[This project] contributes to our goal of bridging the gap between ADA compliant and welcoming and accessible for all," said Katie Wilson, director of the Armstrong Student Center.
The elevator project is just one of the ways the Armstrong Student Center is improving accessibility on campus. The building will also add four new electronic door openers this spring. The openers will be located at the entrances to the Center for Student Engagement and Leadership on the second and third floors, the entrance to Wilks Theater, and lower level doors to the elevator that primarily serves Joslin Senate Chamber.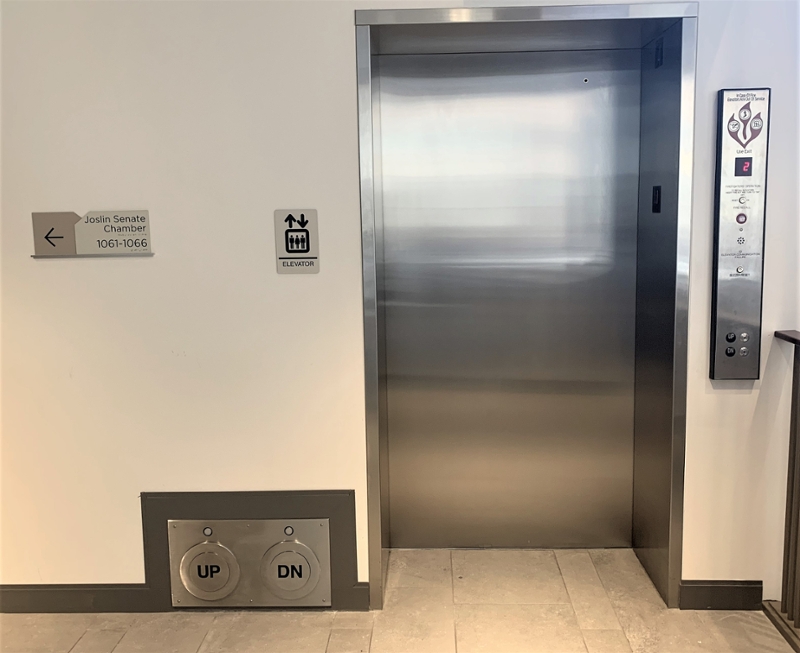 The project impacts all three passenger elevators in Armstrong