Miami educates; raises awareness during Suicide Prevention Week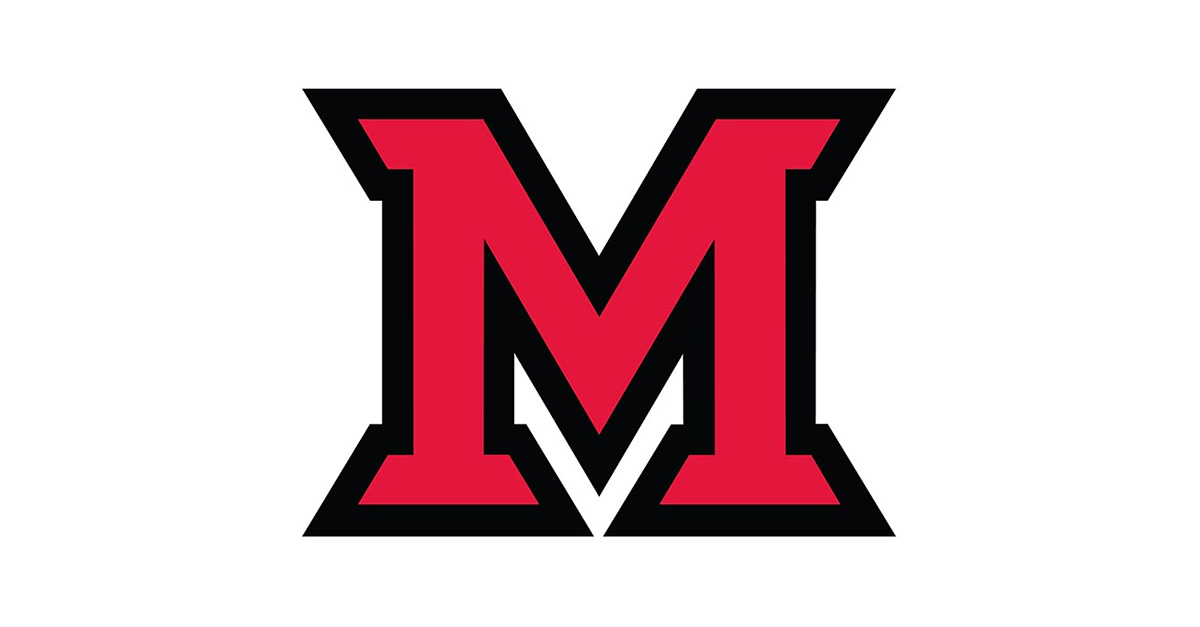 Oct 22, 2021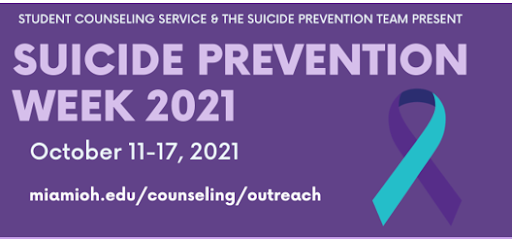 Student counseling service (SCS) and the suicide prevention team hosted Miami University's annual suicide prevention week from October 11-17.
Suicide prevention week aims to increase awareness of this issue and ultimately prevent suicide.
"Suicide is a major public health problem and impacts us all, including the Miami University community," said Jennifer Young, Ph.D., psychologist, and assistant director for outreach and programming at SCS. "It's important to recognize the signs of someone thinking about suicide, immediately address them, and provide support and resources."
This year, events included:
Resource tabling in the Armstrong Student Center
Mindfulness meditation sessions (hosted by the Mindfulness and Contemplative Inquiry Center)
QPR training (Question, Persuade, Refer) to teach students how to recognize signs of mental health distress and suicide, how to speak with peers in distress, and how to refer for help
Mental health workshops on topics including cultivating self-compassion and dialectical behavioral skills training for managing emotional crises
Out of the Darkness 5K Walk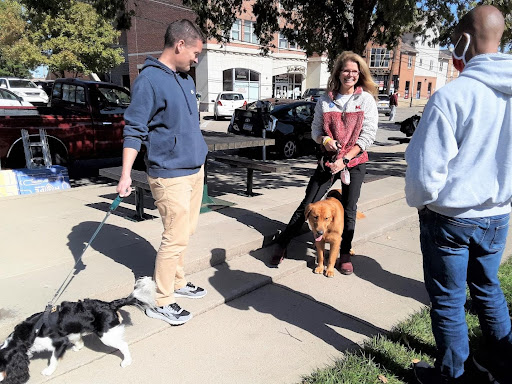 The 5K walk was held on Sunday, Oct. 17.The week culminated with the signature Out of the Darkness/Suicide Prevention 5K Walk on Sunday, Oct. 17. The walk originated several years ago through efforts by Miami parent Lynn Dalton. Dalton lost her son Andrew Salsman, a Miami sophomore, to suicide in 2013.
This year's walk was open to members of the Oxford community as well as those affiliated with Miami and was held in Oxford's uptown park. Money raised was donated to the American Foundation for Suicide Prevention.
One student shared why she attended the event. "I wanted to see what type of things Oxford and Miami do to prevent suicide," she said. "I think it's pretty cool that a small town seems so invested in mental health issues and that this walk starts in uptown, circles through campus, and ends in uptown. It's great to have everyone working together."
A bead ceremony allowed attendees to honor family and friends who have died by suicide.
In addition to Lynn Dalton, speakers at the event included Harper Sutton (secretary of safety for the associated student government), and reverend Vanessa Cummings, pastor at the African Methodist Episcopal Church.
Reverend Cummings' four-minute inspirational address is
available online.Inspirational messages printed on yard signs were posted along the walk route. Oxford residents, families, students, faculty, staff, and dogs all attended the event.
"It's really great to see the campus and community come together for such an important cause because suicide impacts us all," said John Ward, Ph.D., director of the student counseling service.
SCS and the suicide prevention team (made up of faculty, staff, and students) offer training in how to help others in distress and provide mental health resources for students. They use research on best practices for effective suicide prevention in their initiatives.
For more information about Miami's suicide prevention efforts, contact Jennifer Young, Ph.D. at the student counseling service at 513-529-4634.
You are not alone. If you have been contemplating suicide and need immediate mental health support, please reach out for help. Dial 911, go to your local emergency room, call the national suicide hotline at 800-273-8255, or contact the national crisis text line by texting "Help" to 741-741.
Partners
We'd like to thank these partners for a successful week of events!
Active minds
American foundation for suicide prevention
Butler county suicide prevention coalition
Coalition for a healthy community - Oxford area
Envision partnerships and Kristen Smith
Pat Haizman (Oxford community member)
HAWKS peer health educators
Amy Macechko, OCPS (health and wellness coordinator, Talawanda school district)
MiamiHOPE
Miami's partners in wellness committee
Mindfulness and Contemplative Inquiry Center and Hannah Stohry, MA, MSW
National residence hall honorary
Office of student wWellness
Office of residence life
Oxford copy shop
Psychology clinic speakers: Pankhuri Aggarwal, M.A. and Selime Salim, M.A.
Student counseling service
Student nurse association
Suicide prevention team
* A special thank you to the co-coordinators of the 5K Walk: Lynn Dalton (Miami parent) and Erik Sorensen, Ph.D. (assistant director, office of residence life)