Love & Honor Story Project Honors Hanah Bloom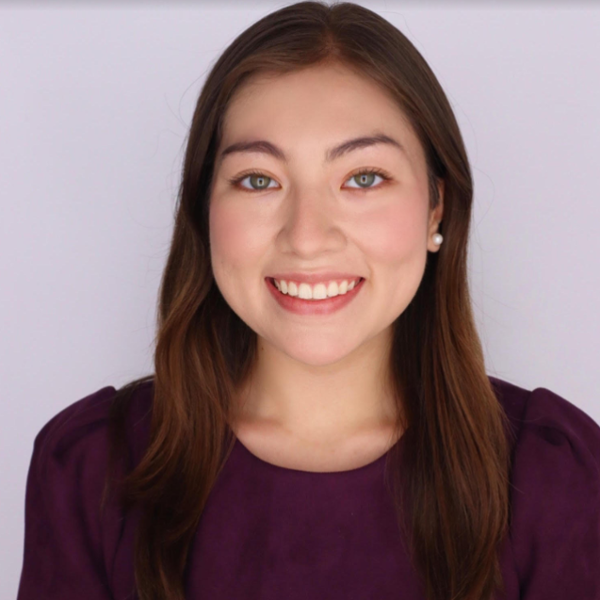 Nov 29, 2021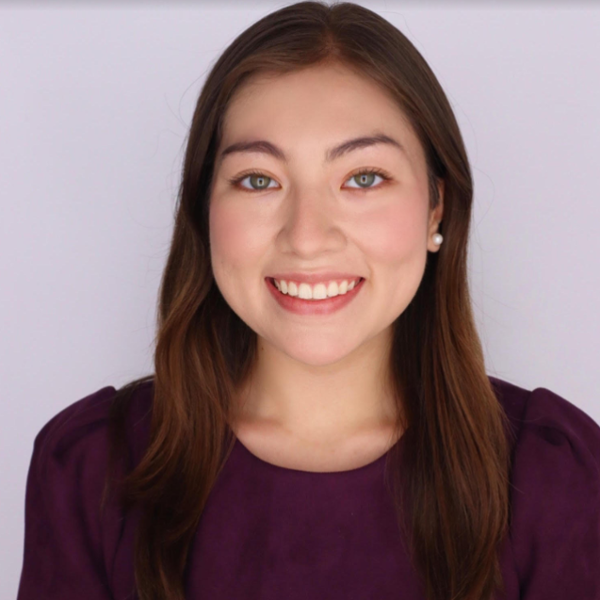 Hanah Bloom, the recipient of the Love and Honor Story Project for November, has made a big impact in the short time she has attended Miami University. Bloom's story, along with her passions, have a strong root in two of her key identities: being Asian American and Jewish.
In her article, Being an Asian American Jew Means Tackling the Model Minority Myth Twice, Bloom writes, "every so often, even outside the South [where I grew up], I get a confused stare. People try to decipher my mixed identity by just… staring at me, hoping to identify what isn't normal, or more like what isn't white." Bloom's experiences having two minority identities fueled her passions in diversity, equity and inclusion (DEI) advocacy on Miami's campus.
Bloom is a sophomore majoring in political science and philosophy with a minor in Japanese culture. She is the first DEI Intern for Hillel, a Jewish community at Miami. Her nominator writes that "she has helped ensure that Hillel is a place that welcomes Jewish students of all backgrounds and ethnicities."
Bloom does many key things for Hillel, including ensuring that all programming is accessible to all Jewish students in an equitable way. She acknowledges that "what may seem little to some actually means a lot." One example is including the option to display pronouns on nametags; this is a way to ensure all students feel accepted, safe, and welcomed within the Hillel community. The nominator also points out that her work embodies the beauty of the Miami experience, where students can come together and learn from each other in order to create a better world.
When asked what she is most proud of, Bloom mentioned her research with Dr. Katherine S. Cho, with a smile on her face.
"Meeting Dr. Cho has been super amazing for me. I found a relationship with Dr. Cho through our common ground." Dr. Cho is an assistant professor within student affairs in higher education. The two met at an Anti-Asian Racism panel hosted by the College of Education, Health, and Society.
"What I appreciate in being able to work with Hanah is both her ability to connect these aspects [narratives of unmet expectations, disappointments, and cycles of repeated concerns and demands] to the larger stories of social justice and organizational change, and doing so with the radical and necessary belief the transformation can be and is possible," said Dr. Cho.
Bloom's research with Dr. Cho is a Miami case study focusing on constructing a chronology of ethnic studies curricula. Their research investigates the creation, minimization, and dissolvement of the ethnic studies programs. It considers campus contexts, such as institutional responses to racism and student activism. Dr. Cho and Bloom will present their research at the American Educational Research Association's annual meeting this spring.
Embedded with Miami's code of "Love and Honor" is a commitment to justice. Dr. Cho is quick to point out "Hanah's fierce commitment to advocating and transforming the campus to be more liveable for students, especially students from marginalized backgrounds."
Bloom improves every space, relationship, and community she is in, according to Dr. Cho. "I imagine many of her peers and faculty, including myself, are better versions of ourselves because of her presence."
The Love and Honor Story Project is a platform for students to recognize and honor students enacting the values articulated in the Code of Love and Honor. If you know someone who exemplifies the Code of Love and Honor through their extraordinary care for their community, nominate them to be recognized!
To nominate someone, visit the Office of the Dean of Students' website and complete a brief nomination form.