CSDI Celebrates Black History Month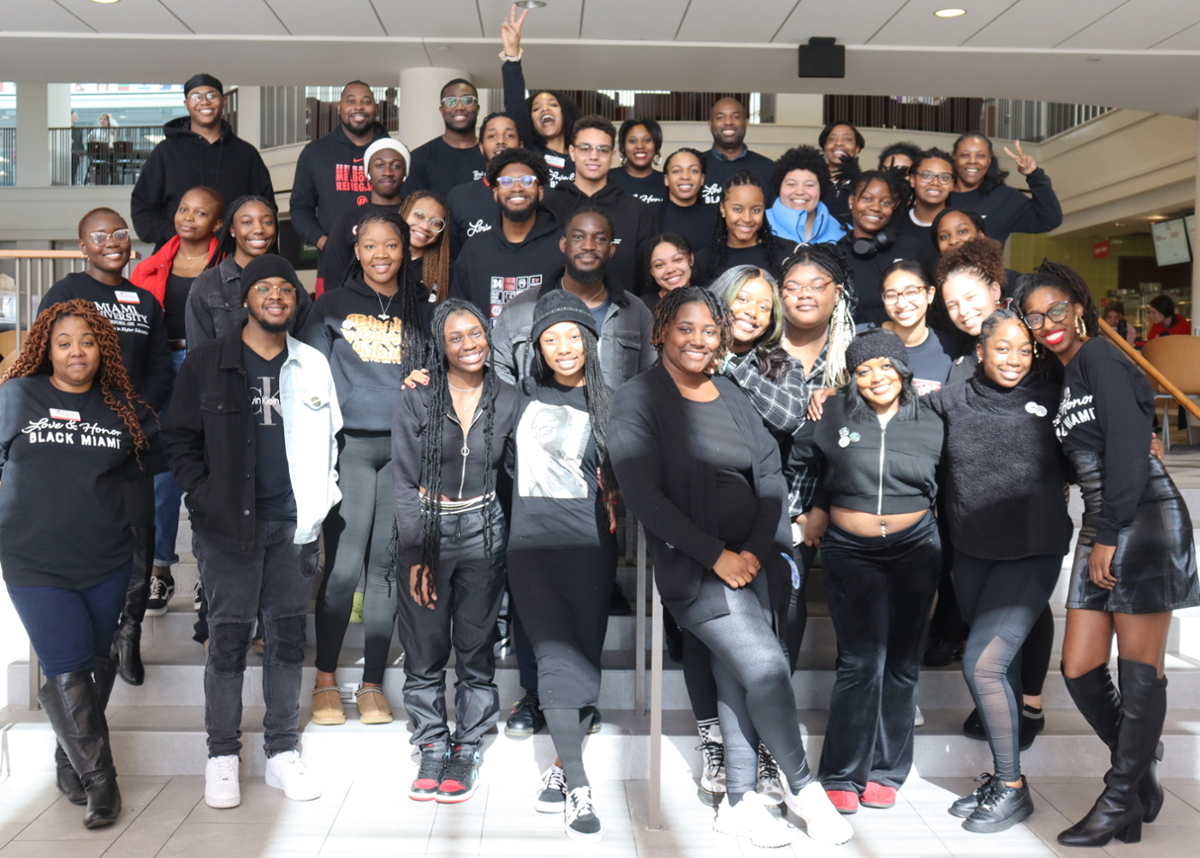 Feb 13, 2023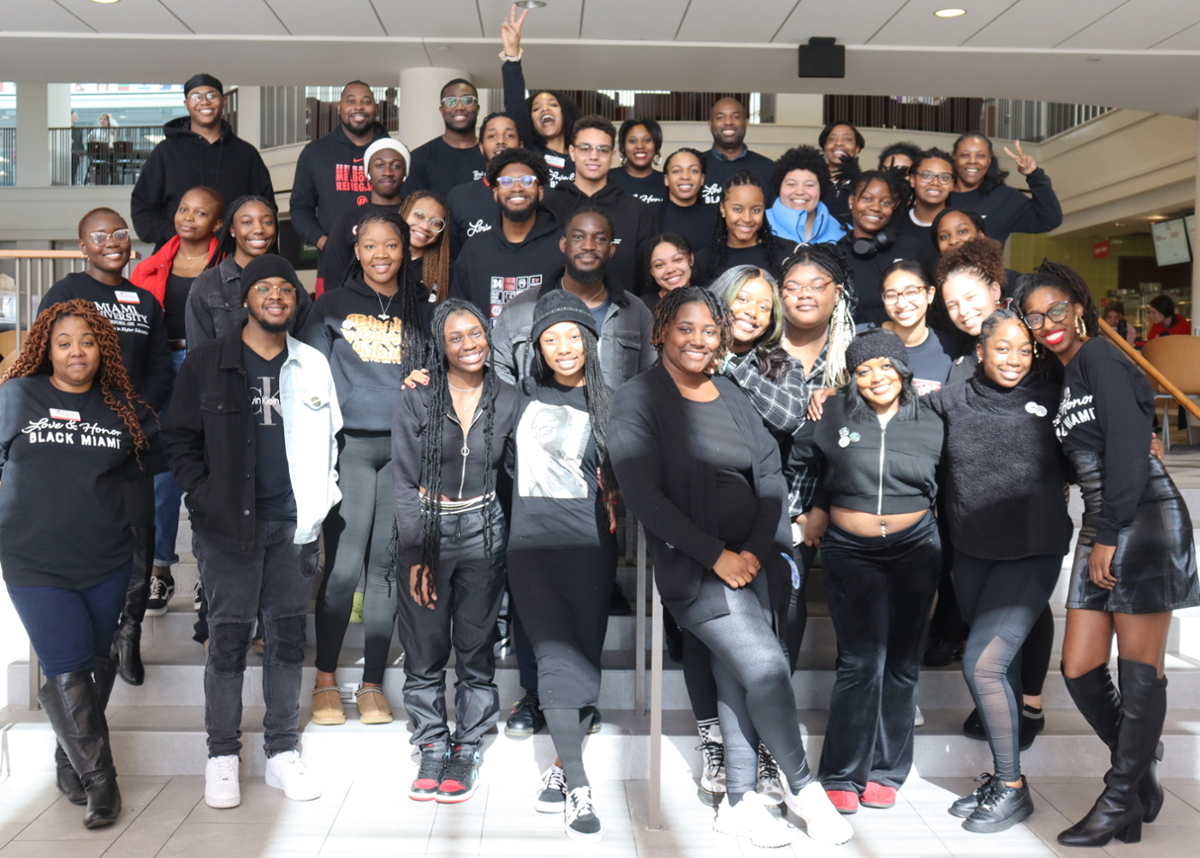 Students came together with faculty and staff
for the Armstrong takeover on Feb. 6.The Center of Student Diversity and Inclusion (CSDI) is engaging students with a full slate of events to celebrate Black History Month in February 2023. They have partnered with several student organizations and departments on campus to provide community-building and educational programs. 
"The CSDI is so excited to celebrate Black History Month every year," said D. Ellis Rates, associate director of intercultural initiatives in the center. "We are proud to be able to showcase the wonderful things happening both in the center and the community at large here in Oxford."
The center kicked off Black History Month with a starter pack giveaway on February 1. Participants received a wristband, pack of cards, and CSDI-themed gear. The following week, they partnered with the association of Black faculty and staff) on February 6 for a lunch time takeover. Participants wore all black, enjoyed fellowship, music, and fun. 
Additional events for the month included a talk with the Brother 2 Brother initiative and Love You Like a Sister (LYLAS). The organizations held a cookies and conversation event to discuss tropes in the current dating scene on Valentine's Day. The largest event has been the annual Black History Month Banquet, held on February 16 in conjunction with the Black Leadership Coalition. The event featured a keynote speaker, student performances, and Black Excellence awards for students and staff. 
Cookies and Conversations on Feb. 14.Still this week, My Sister's Keeper will attend a catered dinner before heading to Millett Hall to support the Miami Women's basketball team as they play Northern Illinois.
The final event happens Thursday, when the CSDI and Miami Activities and Programming are coming together to bring back the Black-Owned Pop-Up Shop. More than 10 vendors from the Miami community and nearby cities will set up shop in the Armstrong Atrium and students will be able to browse a wide variety of goods. Selected businesses also get special entrepreneurship training courtesy of the Center for Career Exploration and Success.
"We celebrate our Black students all year long," said Rates. "But we love the opportunity to use February to engage with and honor our black students, faculty, and staff." 
Follow @MU_CSDI on Instagram for their latest events.
Article updated Feb. 22, 2023.