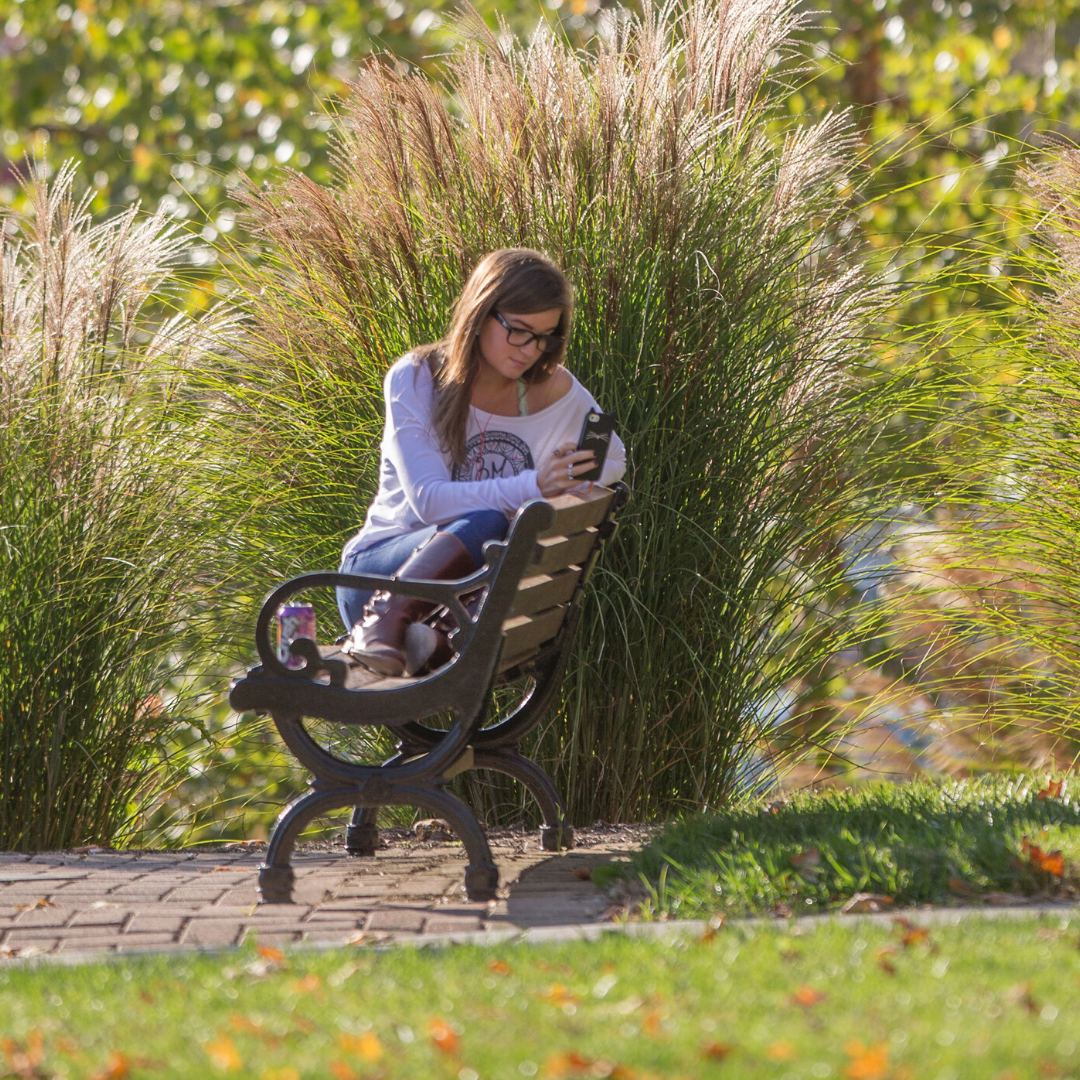 Feb 22, 2023
When the Help Over the Phone Everywhere (H.O.P.E.) Line launched at Miami University in January 2020, staff had no idea how timely the initiative would be.
It was less than two months before the COVID-19 pandemic would send students home for the spring semester. Originally conceived as a way to expand after-hours and between-counseling-appointments support for students, the H.O.P.E. Line became invaluable during the transition to remote learning in March 2020. Miami was able to support students immediately while the student counseling service pivoted quickly to telecounseling.
The H.O.P.E. Line is a 24/7 phone number where Miami students can reach a mental health professional for immediate support, crisis intervention, and stabilization. Services are provided by Protocall, a national provider of on-call mental health services. Student counseling service works with Protocall to identify and follow up with H.O.P.E. Line callers who may need additional intervention. 
Limited ProtoCall services were first introduced to Miami in 2015. At that time, the number was only shared with select staff on campus as a referral-only program. The program was expanded in January 2020 through a generous gift from the Joseph and Laura Klunk Family Foundation. 
"We are so grateful for the Klunks' support of student mental health," said Steve Large, assistant vice president for health and wellness. "It's clear that mental health impacts student success and the H.O.P.E. Line provides another way for us to support students when they need it."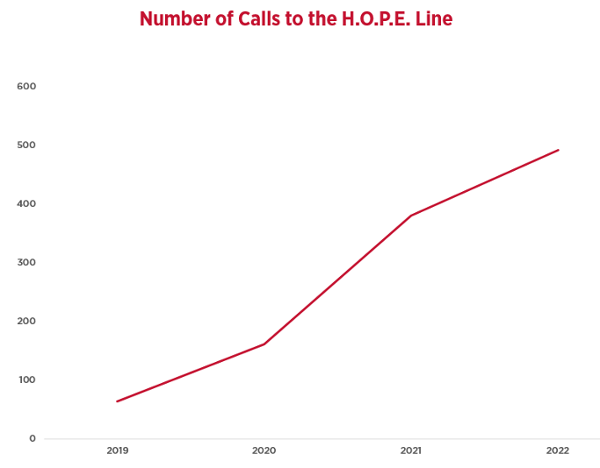 H.O.P.E. Line usage has increased by over 200% since launching
to the Miami Community in 2020. Since 2020, the number of college-aged students experiencing mental health difficulties has increased. Beyond the pandemic, the country has also experienced racial and political strife, police violence, and distressing news regularly. The H.O.P.E. Line usage reflects the increased need, along with an increased awareness of the service.
"People call the H.O.P.E. Line for many reasons," said John Ward, director of student counseling. "What is most satisfying is that students have a timely connection from a professional in their time of need."
While specific situations cannot be shared due to protecting anonymity and confidentiality, summary data indicates that the H.O.P.E. Line continues to have a diverse set of users for a wide range of needs. 
Callers have included both undergraduate and graduate students and Oxford and regional students. They have also included male-identified, female-identified, and gender non-conforming students.
Calls have come in during business hours and after hours and on the weekends. Callers have expressed a range of issues, including depression, panic attacks, anxiety, romantic relationship concerns, COVID-19 fears, academic distress, family distress, suicidal ideation, suicide attempts, and various other social and emotional concerns.
The H.O.P.E. Line has come to be known as a trusted and dependable resource by students, as well as the faculty, staff, and families who refer students to use the service.
Students who need this type of urgent support can call the H.O.P.E. Line anytime at 855-249-5649. There is no cost to users.