Office of the Provost
2020 Plan
Moments That Transform
We are committed to providing the best undergraduate experience in the nation and have developed an innovative plan to achieve this vision.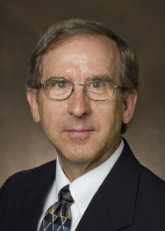 Ray Gorman, Interim Provost
In July 2014, Raymond F Gorman began his term as interim provost and executive vice president for academic affairs at Miami University after most recently serving as interim dean of the Farmer School of Business and previously as Associate Provost and Associate Dean, also in the Farmer School of Business. While serving as interim dean, the Farmer School undertook a major initiative focused on ethics, culminating in the adoption of a student honor code in April 2014.
In addition to teaching courses in the area of corporate finance, he has also taught courses on sustainability as part of his work with the Center for Sustainable Systems Studies.  His research has focused on the link between corporate policies and financial performance, as well as the differential financial practices of regulated companies. Dr. Gorman's scholarship has been published in the American Economic Review, Yale Journal of Regulation, the Journal of Accounting and Public Policy, and the Financial Review. He is also a past editor of the Mid-American Journal of Business.
He obtained a B.A. in Mathematical Economics from Brown University, an M.B.A. from Duke University, and a D.B.A. in Business Economics and Public Policy from Indiana University.