Where in the World is Miami Wednesday: Meet an International Student from Vietnam

May 01, 2019

By Fatimata Ndiaye & Halie Best
In this week's, Where in the World is Miami Wednesday, we meet Julia, a sophomore Marketing major and Interactive Media Studies minor from Vietnam. She followed in her brother's footstep by coming to the U.S. and attending Miami University. Miami has given Julia many opportunities, both in her education and in her extracurricular activities.
Julia appreciates the liberal arts-based education that Miami offers and has improved her professional business skills by becoming involved with a business fraternity on campus. When she's not studying or in class, she enjoys dancing, baking, and enjoying the restaurants in Uptown Oxford with her friends. Her ultimate goal is to move back home to Vietnam after graduation and use her education and experiences to open a business that align with her passions.
Can you tell us a little bit about yourself?
My name is Julia Tran, and I am an international student from Vietnam. I am currently a sophomore at Miami University, majoring in Marketing and minoring in Interactive Media Studies. A fun fact about me is that I absolutely love going to coffee shops, and love eating sweets on the weekends!
How did you get to know about Miami University and what made you choose it?
I was fortunate enough to have an older brother that went to Miami. Although he was not officially one, he seemed like an avid school ambassador to me during my college application time. I chose to go to Miami mainly because of his proud endorsement, and I fell in love with the beautiful Oxford campus when I came for his graduation!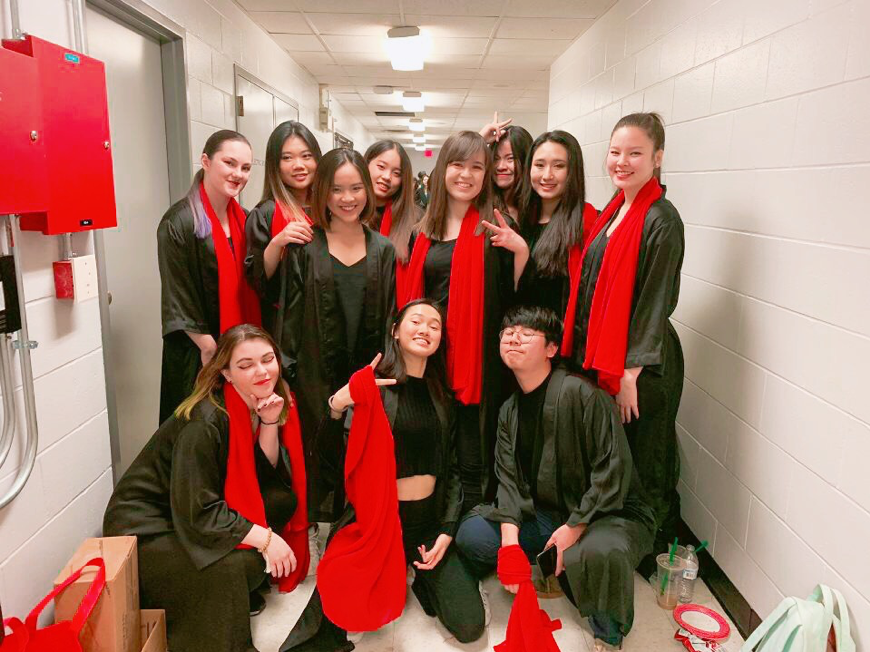 What has been your most memorable experience at Miami?
That would be the recent cultural show by the Asian American Association, Fusion. I had the chance to choreograph the Vietnamese Traditional Dance as well as acted in the skit throughout the show. The experience was especially memorable because it not only marked a personal growth in me, but also gave me the opportunity to meet and get closer to many new friends that share the same values as I do.
What has been the biggest difference between your home country and the U.S.?
I do not think that I can just name one stark difference between Vietnam and the U.S., but I can tell you that culturally, the two countries differ so much. In Vietnam, age and hierarchy matters while in the U.S., those concepts are not as strict. There are many other visible differences, from the food to the way people live, so I am grateful for the opportunity to live in both cultures.
What has been the biggest similarity between your home country and the U.S.?
The holiday spirit! Our Lunar New Year is celebrated and loved like Thanksgiving and Christmas in the U.S. We decorate the house, have family reunions, and eat lots of food. In the U.S., despite having different food, it is the same concept. I always love seeing the Uptown lights up at night when the holiday season draws near.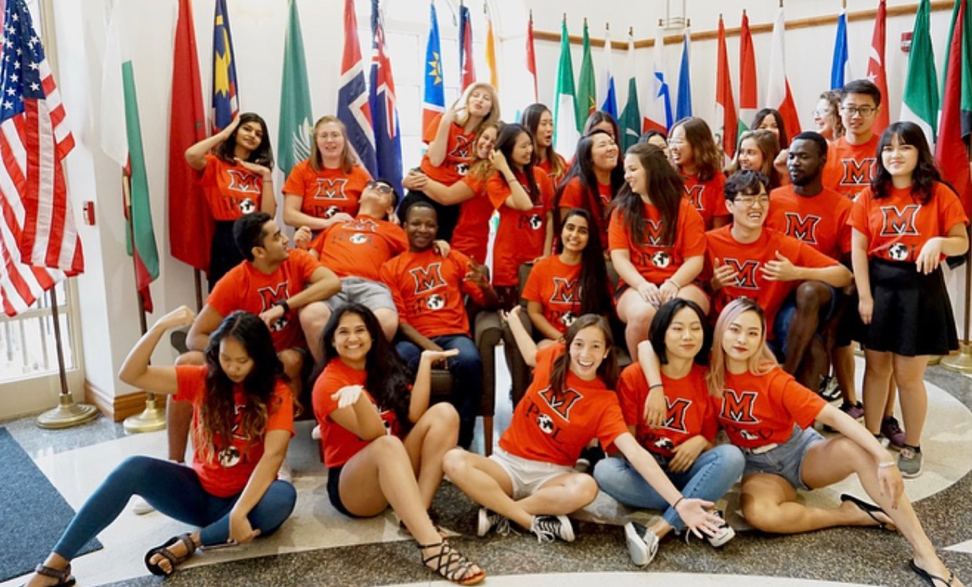 What organizations are you involved with on campus, and why?
I am heavily involved in Asian culture clubs, like the Asian American Association, Korean American Student Association, and Vietnamese Student Association. These organizations give me the chance to promote Asian culture on campus, and learn about my fellow schoolmates' culture. Additionally, I am also in Pi Sigma Epsilon (PSE), a business fraternity on campus. PSE has given me professional skills and support that I could not find anywhere else.
What does Love & Honor mean to you?
To me, Love & Honor is the way I see the world. No matter who we are, we should remember to treat others with Love & Honor. It is a concept that materialized into words since I came to Miami, and I believe that it is a motto worthy of lifetime association.
What do you like to do for fun?
I consider myself very, very low maintenance and easily entertained, so having free time is already fun! On the weekends, I like to meet up with my friends to grab meals or go to the coffee shop. I also love dancing, so I try to learn new choreographies as often as I can. Other than that, sleeping is my go-to destressing method.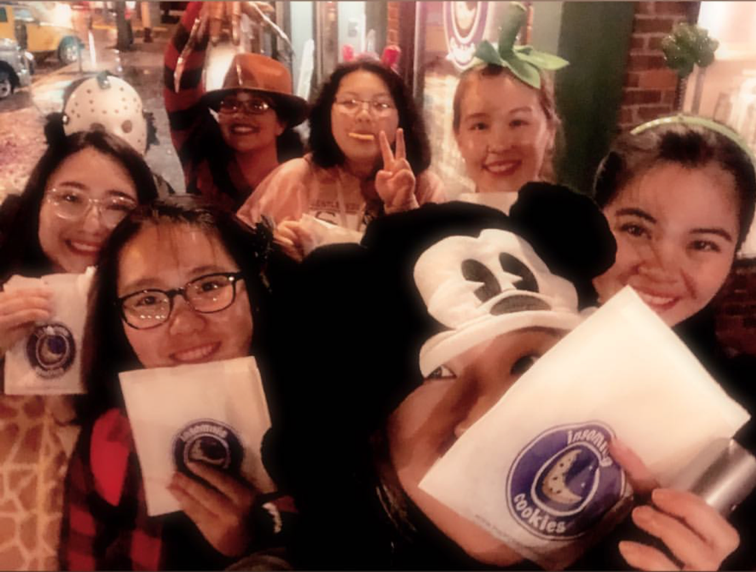 What is your favorite place to eat on campus?
I do not have a preference when it comes to dining halls. I always go to Bell Tower Place just because it is so central. I love Café Lux in Armstrong Student Center, though. Café Lux has the chocolate chip scone that I always get when I feel like treating myself. I also love the chocolate chip pancakes at Pulley Diner! (I really like sweets, and luckily, Miami has good sweets…)
How has Miami's focus on a Liberal Arts-based education helped you?
Because Miami has a liberal arts-based education, I get to learn about things that I cannot learn within my only major. I appreciate the open education choices due to the school encouraging taking classes beyond my major and minor.
What advice would you give to someone who is considering pursuing their education at Miami University?
Know that people want you to succeed at Miami University. It is okay if you do not know what you want to do later in life, but there are people here that would do whatever they can to help you. The challenging nature of the Miami environment would definitely be a good push for you as you will always feel motivated to discover something new about yourself. That being said, do not feel any pressure to compare yourself to anyone else because Miami wants you to find your passion in your way and at your own pace.
Catch us next week as we continue to travel around the world to feature the amazing opportunities that Miami students are taking and the experiences our alumni have had since graduating!
---
Would you or someone you know want to be featured in a future Where in the World is Miami Wednesday?