5-31-20 Message to Community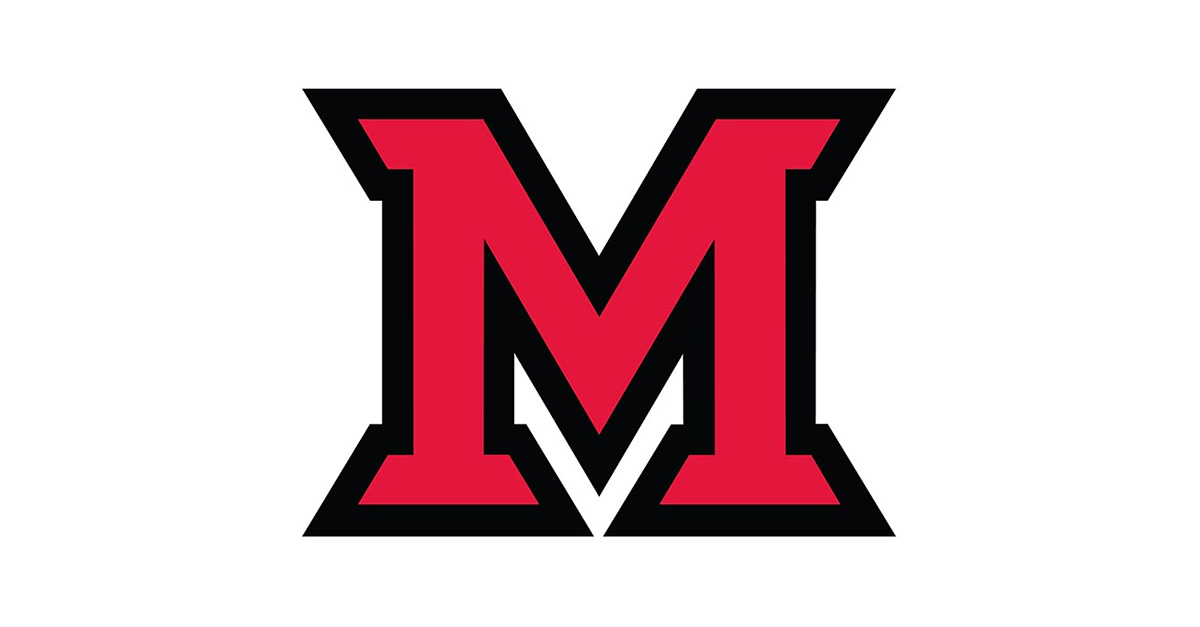 May 31, 2020
Dear Miami Colleagues:

Miami University unequivocally condemns racism and injustice.

I celebrate the values that we as Miamians hold dear and I believe that our values celebrate the strength that comes from inclusion and diversity. I believe that we are at our best when we seek to live our values by lifting up those around us. I believe those of us with privilege should use that privilege to make the world better for those who live under the shadow of oppression and marginalization. Sherri and I have dedicated our lives to being allies and advocates for those who work for social justice and to promote peace and respect for others.

2020 has been a dark year for all of us. I grew up in the 1970s when I believe many of us were optimistic that our society had learned from past mistakes, and that we were driving toward a bright, optimistic, egalitarian future. I still believe that that future is possible, but we must work harder for it than we ever anticipated. As educators, mentors, coaches, and colleagues, we in higher education are helping to nurture those who will build the future. We have the power to create change through others and I can imagine no greater calling or gift. Thank you, each of you, for what you do for our future.

Course Evaluations from Spring 2020:
I regret we are in such a troubled moment but we have much to celebrate at Miami. I recently asked the Office of Institutional Research to share with me a high-level summary of how our course evaluations fared this spring, compared this time last year. Given the world-wide disruption we experienced, I think everyone understood last semester was uniquely challenging. It would have been no surprise to see course evaluations drop significantly despite the best efforts of our exceptional and dedicated faculty. Pivoting to solely remote-delivery courses in less than 24-hours is no simple task and I speculated that it would be difficult to deliver instruction at a level our students are accustomed to receiving. We at Miami, particularly for the Oxford campus, had not widely prioritized excellence in online education before. I am gratified to report that in true Miami form, the broad feedback from students was on par with, or exceeded that of the prior spring. In almost every department, in almost every college, on almost every campus, we showed that despite the massive disruption(s) we experienced, our faculty made us proud.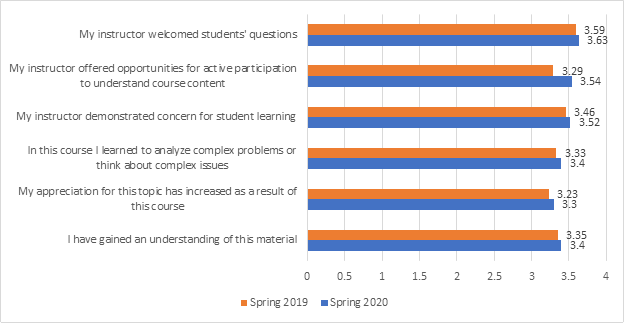 Congratulations to everyone and thank you, faculty, for all of your hard work and persistence. Thank you from the President, the PEC, and the Board of Trustees.
Unfortunately, as we are all aware, we are not done with the Coronavirus and this coming fall will bring its own challenges that we will have to rise to meet. If you are anticipating needing to modify your class for online or hybrid delivery, or you want to continue developing your strengths in teaching and pedagogy, we have a strong set of offerings from 
Oxford eLearning
, our 
Center for Teaching Excellence
, the 
Howe Center
, and our 
Regionals eCampus
 to support you.
Be well, take care of yourself and those you care about. We will get through this.
With Love and Honor,
Jason