6-8-20 Message to Community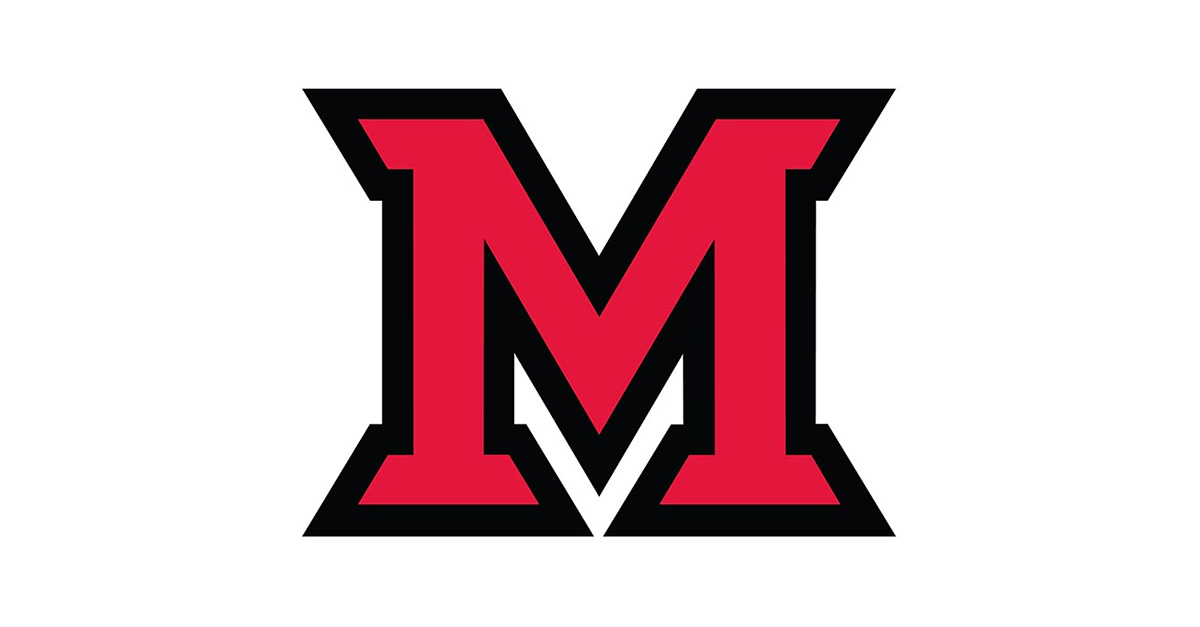 Jun 08, 2020
Dear Colleagues,
As we look forward to our first ever online Board of Trustees meeting on June 19th, we are finally able to begin sharing out more detailed information on how our incoming class is looking, which in turn, drives much of our budget modeling. I want to thank Brent Shock and Bethany Perkins for taking time out of their incredibly busy schedules to share how EMSS has been, and continues to, working to recruit and retain students, support student success, and give us another cohort of amazing students to work with. Currently our incoming class is shaping up to be our second highest ever (Fall 2019 was the largest), but, due to a variety of reasons, our net instructional revenue is likely to be lower than in previous years. More on that below.
Many of you are no doubt aware of the recent actions of one of our retired faculty members. President Crawford and I have joined many of you in strongly condemning hateful and bigoted behavior. There are a lot of nuances in this story, such as how are faculty, students, and staff held accountable for their actions, and how do we, as a public university, honor constitutionally-protected freedoms, like freedom of speech, even when we may disagree with the results of those freedoms. Our General Counsel has provided a brief overview of some of these thorny issues below.
What are we doing for diversity at Miami? We already have numerous, some high-profile, national and local initiatives which focus on inclusion that we cannot forget even as we search for new opportunities to create social justice. We as Miamians specifically espouse certain values of Love and Honor. We must 
speak clearly
 and take action against hate and bigotry. This afternoon during our University Senate meeting, we will discuss a resolution speaking to clear and decisive actions that align with the following areas we were already pursuing within Academic Affairs. These efforts include (but are not limited to):
Students: coordinating and expanding professional advising throughout the university to ensure we are effectively supporting all students effectively, with a particular focus on reducing achievement and graduation gaps, and that we are appropriately supporting student success for all Miamians; evaluating evidence-based initiatives that can broaden the diversity of graduate students preparing for professional or higher education careers;
Curriculum: ensuring offerings within the Global Miami Plan are leading effectively to the learning objectives envisioned as critical; focusing offerings to ensure students are engaging in important conversations; launching One Year One Theme this year that coordinates interdisciplinary discussions around a single theme throughout the year;
Faculty: expand evidence-based efforts to recruit, support, retain, and promote faculty with minoritized identities;
Research and Scholarship: investing strategically in scholarship or creative initiatives that seeks to directly improve social justice.
More information will be forthcoming on these initiatives soon.

Some other topics:
Quick COVID-19 updates
Fall 2020 Calendar announced
Consultation with Fiscal Priorities Committee
A brief primer on how Miami is constrained in taking actions against racist speech

1. Some quick facts on COVID-19
You can see trends in Butler County and Ohio. Right now it looks as though we are flat or slightly trending downward right now. We will see what the impact of "opening" the state and gatherings for protests might be. Fingers crossed that most of us are continuing distancing, hand washing, and wearing facial coverings.
We need to ensure we are not stigmatizing folks who test positive for COVID-19 once we return to campus. COVID-19 is not a moral failing, but a virus that can attack any of us.
Ohio statistics: The median age for those dying from COVID-19 in Ohio is 81. 53% of deaths have, tragically, come from those over 80. Only 9% of deaths in Ohio have come from those under 60 years of age. The statistics for Butler County seem to be mirroring these trends to date.
It remains unclear whether Vitamin D has a relationship to adverse outcomes in COVID-19.
Some research has suggested that blood types or Rh status might be related to better outcomes (esp. Type O; sadly I am AB+). These data, like Vitamin D, are very preliminary.
The most visible study questioning the effectiveness of hydroxychloroquine was retracted.

2. Fall 2020 Calendar
Late last week we released information on our current plans for our Fall semester calendar. In coming to this decision, we received broad input from our community through several shared governance mechanisms. Our goal was to balance our desire for the safest semester possible while also trying to stay true to our exceptional Miami educational experience. Our strategy, like many universities, is to begin slightly earlier than planned (August 17th), eliminate fall break, ending classes prior to Thanksgiving, on Friday, November 20th. Students will have a full week for Thanksgiving break, and we will finish our semester remotely, with two study/reading days, and then five days of finals administered remotely.
This plan eliminates two points during the semester where students traditionally leave campus and return: fall break and Thanksgiving break. We anticipate this will better protect our campus community as well as students' families. We hope for a vaccine and return to more routine campus experience prior to the regularly scheduled winter and spring terms. Note that we will have further information about December commencement when it is available.

3. Consultation with Fiscal Priorities Committee
The Fiscal Priorities Committee (please contact the Provost Office for the attachment that was included) continues to serve as a shared governance resource for President Crawford, Dr. Creamer, me, and other members of the PEC as needed. The Fiscal Priorities and Budget Planning Committee represents the University Senate in the financial management of the University; in the process of setting fiscal priorities and budget planning. Dr. Creamer and the Committee have scheduled weekly meetings and the plan is to present a draft budget to the University's Board of Trustees at its June 19, meeting. Here is a brief summary of what we have discussed or received feedback on:
David Creamer met with the University Senate's Fiscal Priorities and Budget Planning Committee last Tuesday following the close of enrollment for the fall 2020 class and shared some initial budget planning information. I met with the Committee on Friday and discussed our values-based approach to reducing expenditures in light of our anticipated budget challenges for Fall 2020.
EMSS update: By the June 1, 2020 admission deadline, 4165 first-year students committed to enroll on the Oxford Campus for the Fall 2020 semester. This is the second largest class in the past 5 years. The Regional Campuses are open admissions and students apply throughout the summer. Despite strong enrollment, preliminary estimates indicate we will experience a reduction in revenue as compared to the last five years—both in terms of net instructional revenue (NIR) and State Share of Instruction (SSI). This reduction in revenue will persist for at least four years as this new class moves toward graduation, even if next year's incoming class brings significantly increased NIR.
Our budget outlook is solidifying and by our meeting with the Board of Trustees, we will have more refined estimates as to the challenges we face. We continue to face nationwide challenges such as:

Declining high school graduates, more competition for students from struggling institutions, and more aggressive discounting as institutions try to attract students;
A dramatic economic slowdown, accompanied by high unemployment and unpredictable investment returns;
Reductions in state revenues that will likely lead to significant decreases in funding for higher education;
Increased financial aid for students and their families due to economic factors;
Significant refunds of fees to students and their families

We are entering FY21 (July 1, 2020—June 30, 2021) budget planning with an important advantage in that we have realized approximately $19 million dollars in budget savings as a result of advancing the planned 5-year budget cuts. By taking these accelerated actions last January, these budget savings will be available to help address the budget shortfall anticipated for FY 21.
The University received a little over $12 million dollars from the Federal CARES Act. As required by law, half is being used for direct grants to students to defray costs associated with COVID 19. The other half is being used to defray the costs incurred by the University in responding to the COVID crises. The State of Ohio reduced the University's 4th quarter SSI payment by almost $3 million dollars and the University refunded over $27 million dollars in housing and meal and general fee charges.
We have heard concerns that Miami will need to take actions similar to those of other institutions around the country. Because of our strong fiscal management and our exceptionally strong efficiency rankings:

The University has no plans to reduce employee benefits. The University cannot, by law, change employer contribution rates to retirement plans (STRS, PERS or the Alternative Retirement Plan-ARP);
No continuing faculty lines have been cut. All needs identified by departments that cannot be met by continuing faculty are being met by visiting faculty;
Assuming a return to residential face to face instruction for the Fall Semester and thereafter, the University is NOT for involuntarily furloughs;
As mentioned previously, the University did offer members of the AFSCME bargaining unit the opportunity to take voluntary furloughs beginning June 13 and ending July 24. Over 160 AFSCME employees have already applied to take the voluntary furlough. Housing and dining employees are being given first preference because the University will not be hosting camps or conferences this summer due to the COVID19 virus. Although a voluntary furlough is a leave without pay, the University will be assisting furloughed employees in applying for unemployment benefits. In addition to Ohio unemployment benefits ( maximum of $455 per week) there is a federal unemployment supplement of $600 per week available. The University has also offered to pay all of the furloughed employees' cost share (premium) for health care as well as dental and vision insurance.

We also talked about the values we in Academic Affairs are using to think through the various strategies we could employ to reduce expenditures in light of revenue declines. These include:

Protecting continuing faculty, academic programs, and our nationally-prominent student experience;
Investing in important future efforts;
Keeping promises to the greatest extent possible;
Serving continuing needs with continuing positions, and temporary needs with contingent positions; and
Expecting all units to manage budgets responsibly within resources.
We have a great group of leaders, and I am confident that we can navigate these current challenges and remain a top quality, impactful research university.

4. Public Employees and Freedom of Speech (from our General Counsel, Robin Parker, with my edits/clarifications underlined)
Public employees are protected from adverse employment action (e.g. termination, retaliation ) by their public employer for exercising their rights as citizens to free speech. This prohibition is grounded in the U.S. Supreme Court's decision in Garcetti v. Ceballos, 547 U.S. 410 (2006). The Garcetti decision makes it clear that as long as the public employee is acting in their capacity as a private citizen, speaking on a matter of "public interest and concern" (as opposed to a matters of purely private concern), the employee's right to speak prevails over the public employer's interest in workplace order; efficiency, discipline, confidentiality and morale as long as the speech did not occur within and pursuant to the public employees actual job responsibilities. As a public university (meaning we are part of the government), Miami is obligated to follow the dictates of the Garcetti decision unlike private universities which are not bound by the First Amendment, which only constrains government action.

By contrast, when a government employee speaks pursuant to his or her job duties (excluding perhaps when a faculty member speaks in the scholarship or teaching context) the employee is not speaking as a citizen on a matter of public concern and the Constitution does not protect them from employer discipline. In such circumstances, the government (University) enjoys "wide latitude in managing their offices, without intrusive oversight by the judiciary in the name of the First Amendment." See Garcetti v. Ceballos, 547 U.S. 410 (2006).

Dr. Brooks was not acting pursuant to his duties as a public employee when he verbally attacked the protestors. He was off campus, not on work time and did not represent himself as speaking or acting as a professor at Miami University. The issues of racial injustice, police violence, and the murder of George Floyd and others are clearly matters of "public interest and concern." Thus the University is left without legal recourse to take any adverse employment action against Dr. Brooks as a result of his Constitutionally protected hate speech. (Note: Brooks had retired previously and is not scheduled to teach after this current course is completed.)

Miami University is not the only university to find itself caught in this terrible conflict between its deeply held values of diversity and inclusion and its duty to afford its faculty, staff and students their Constitutional rights of free speech. For similar conflicts at other universities, see CNN's article on the University of North Carolina Wilmington and "On the First Amendment" (Indiana University).

Many thanks,
Jason