What discoveries could you make at Miami?
Be inspired by the experiences of our College of Engineering and Computing students:
---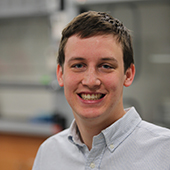 Daniel Ferriell
Class of 2015
Major: Chemical Engineering
Minor: Paper Engineering
Daniel imagines a world where healthcare can truly be specialized for a patient down to the micro level. To help create this future, he joined an undergraduate team of engineering students working with Chemical Engineering Professor Amy Yousefi, using a 3D-Bioplotter to create bone tissues that will allow cell growth and speed up recovery.
"The great thing about working with Dr. Yousefi is the ability to work on graduate-level projects with sophisticated equipment and still have all the help given to undergraduates. She provides interesting and helpful advice on a regular basis. We've been able to develop our experiments together and discuss the results with her, and she has valued our opinion."
---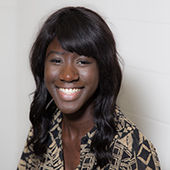 Ndeye Guisse
Class of 2016
Majors: Bioengineering, Premedical Studies
The Lockheed Martin Leadership program connects select students like Ndeye with mentors experienced in their fields, engaging workshops, and opportunities to develop as a leader and a professional. As part of this intensive three-year leadership program, students network with industry leaders, plan and participate in Engineers Week, and have access to an Idea Kitchen where members can go to collaborate.
"It's a really different approach to learning. We hear different speakers and have CEOs of companies come in and talk to us. One of the speakers said, 'There are two rules in life. Rule number one: don't give up. Rule number two: refer to rule number one.' I just really love that! I always try to humble myself and realize: you know where you want to be and don't let outside influences take you away from your main goal. It pushes me to my maximum potential."
---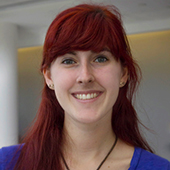 Trisha Sinay
Class of 2015
Major: Mechanical Engineering
Minor: Computational Science and Engineering
Trisha knows a thing or two about internships — she's had three. After spending two semesters at Walt Disney World in the Engineering Services of Animal Kingdom and Architecture Facilities Engineering departments, she left the balmy Florida weather for a summer in Baltimore with Textron Systems. Trisha attributes much of her success to the design experiences offered in her College of Engineering and Computing courses.
"The engineering school has helped me prepare for internships and the outside world. I had the experience of working in a team, working through conflicts, and working on putting the reports together and doing some analysis of data. If you're motivated and have the right drive, you can do a lot of great things."