What discoveries could you make at Miami?
Be inspired by the experiences of our Farmer School of Business students:
---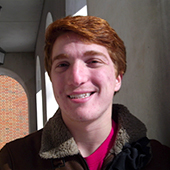 Joshua Salzman
Class of 2016
Major: Business Economics
Minor: Chinese
For a full semester, Josh studied in China as part of the Farmer School of Business Exchange Program. In this program, the Farmer School has developed partnerships with prestigious business schools and universities around the world, including China, Korea, Japan, Austria, Taiwan, and the United Arab Emirates.
"I studied at the Chinese University of Hong Kong, taking economics courses and working to improve my understanding of the Chinese language and culture. With my minor in Chinese and with this experience, I feel prepared to begin my career in international business."
---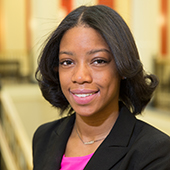 Akilah Walton
Class of 2015
Major: Marketing
Minors: Arts Management, Management and Leadership
After taking a leadership seminar class with Miami's President, David Hodge, her first year, Akilah knew she wanted to create an organization focused on diversity at Miami. The group she formed, the Multicultural Business Association, prepares students for the professional world and has co-sponsors with 26 companies, including Procter & Gamble, JPMorgan Chase, Target, and more. Her ultimate career aspiration is to own an interior design company.
"Miami and the Farmer School of Business have prepared me for the real world. They give you opportunities and work experience, including my three internships. They've given me the chance to shine and express who I am."
---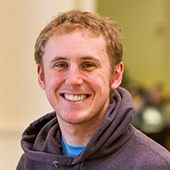 Joe Pesek
Class of 2015
Major: Supply Chain Management
Joe has been active in everything from intramural soccer to Delta Sigma Pi, a professional business fraternity for both men and women. There, he held a number of executive roles that helped him develop his confidence in business. And in the classroom, professors like Dr. Bryan Ashenbaum served as a career coach, guiding Joe to supply chain opportunities: internships with World Wide Technology and a job with Nestlé.
"My internships with World Wide Technology were one of the biggest reasons why I obtained a job at Nestlé, particularly the fact that I worked on international projects. By being able to have direct experience with large analysis projects, product management, and customer proposals all within international scenarios, I was able to convey my potential growth at a major international company."