Journalist Charles M. Blow addresses the Black Lives Matter movement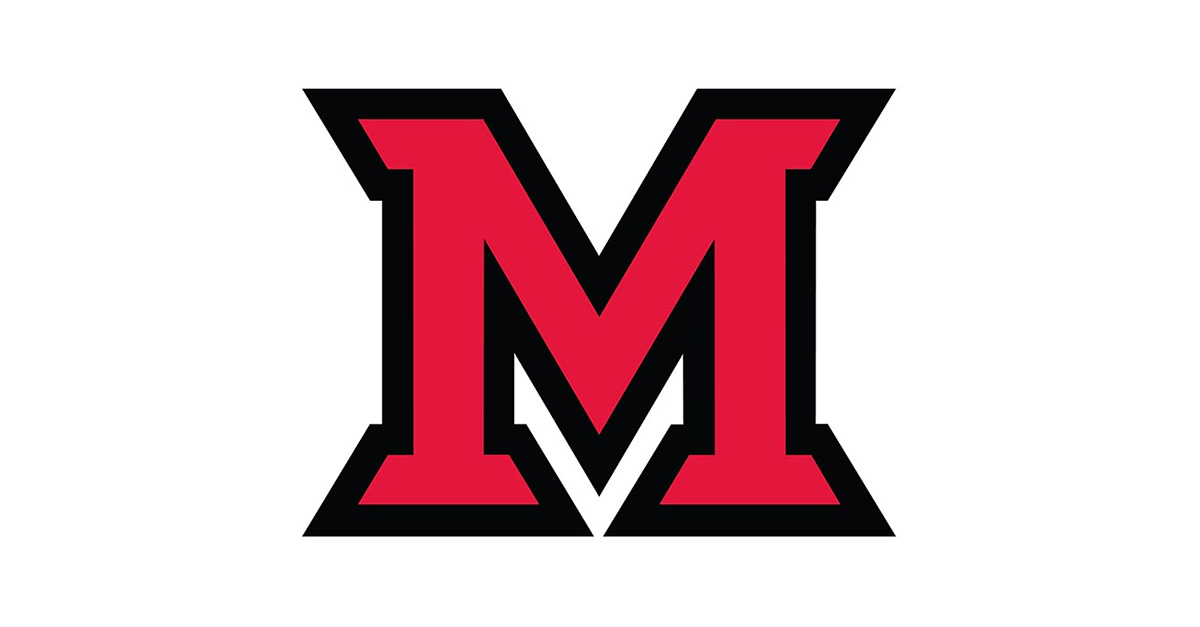 Apr 22, 2016
Written by Bonnie Meibers, CAS communications intern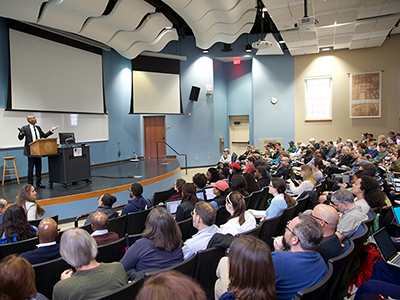 After speaking on the Black Lives Matter movement, Charles M. Blow takes questions from the audience.
Charles M. Blow, visual op-ed columnist for The New York Times and CNN contributor, visited Miami on Monday, April 11 in Benton Hall to talk about the national Black Lives Matter movement.
Blow started with the Times in 1994 as a graphics editor and quickly worked his way up to graphics director. He led the paper to win awards for their graphic coverage of 9/11, among other articles, and has been the visual op-ed columnist since 2008.
Blow's op-ed column is published in the Times twice a week. He usually addresses race, gay rights, politics, and other controversial issues in his column, so it was fitting that he spoke about Black Lives Matter.
The movement started in 2013 when a civilian, George Zimmerman, was acquitted for shooting and killing Trayvon Martin. Alicia Garza, Patrisse Cullors, and Opal Tometi, who spoke at Miami last October, founded the movement.
However, Blow told his audience that the movement started much earlier than 2013—60 years ago, in fact, with the murder of 14-year-old Emmett Till. He was killed for allegedly flirting with a white woman, and his murderers were acquitted after only 67 minutes of deliberation.
Blow also talked about major milestones in the civil rights movement as part of Black Lives Matter. The biggest difference between the two movements, he said, was that the civil rights movement was rooted in religion and the Black Lives Matter movement is not.
"This movement doesn't have religion as its primary force, but it is nonetheless rooted in the morality of man," Blow said.
Blow then denounced institutional racism and touched on the presence of implicit bias in America. He used characters in children's books as an example of this bias. White characters, he said, are often depicted as astronauts or chefs or presidents, whereas "black characters in children's books are almost always learning how to cope with their skin color, their hair, and their different-ness."
"What psychic damage does it do to the black mind when one must come to fear the black body?" Blow asked.
A question and answer session followed Blow's lecture. The first question centered on whether Blow believed that attacks on white people, like the attacks in Paris and Brussels, deserve less attention than attacks on black people.
Yet as Blow began to answer, the asker of the question interrupted him. "So you're saying white people dying deserve less sympathy because they're not black?"
Blow was quiet for a moment, staring at his heckler.
"Every time there is a terrorist attack, our response should be the same if there is no ethnocentric sensibility to what our sympathies are," he said. "Next!"
Another audience member asked if the Black Lives Matter movement is saying that every life does not matter.
"I believe this: all lives should matter equally, but until this country recognizes that fact, it is not only appropriate, but it is necessary to point out the lives that it tends to value less," Blow said.
First-year Speech Pathology & Audiology and Public Health major Bridget Larock said she came away from the lecture with a new understanding of Black Lives Matter.
"[Blow] was able to explain the purpose of the movement well," Larock said.
In closing, Blow urged his audience to speak out and do something about the inequalities that they know exist.
"Talk is cheap," agreed junior Individualized Studies and Linguistics major Christy Torrese, who also attended the lecture. "Simply addressing the issue verbally is not enough."