Guest lecturer and political scientist Graeme Robertson discusses Vladimir Putin and the future of Russia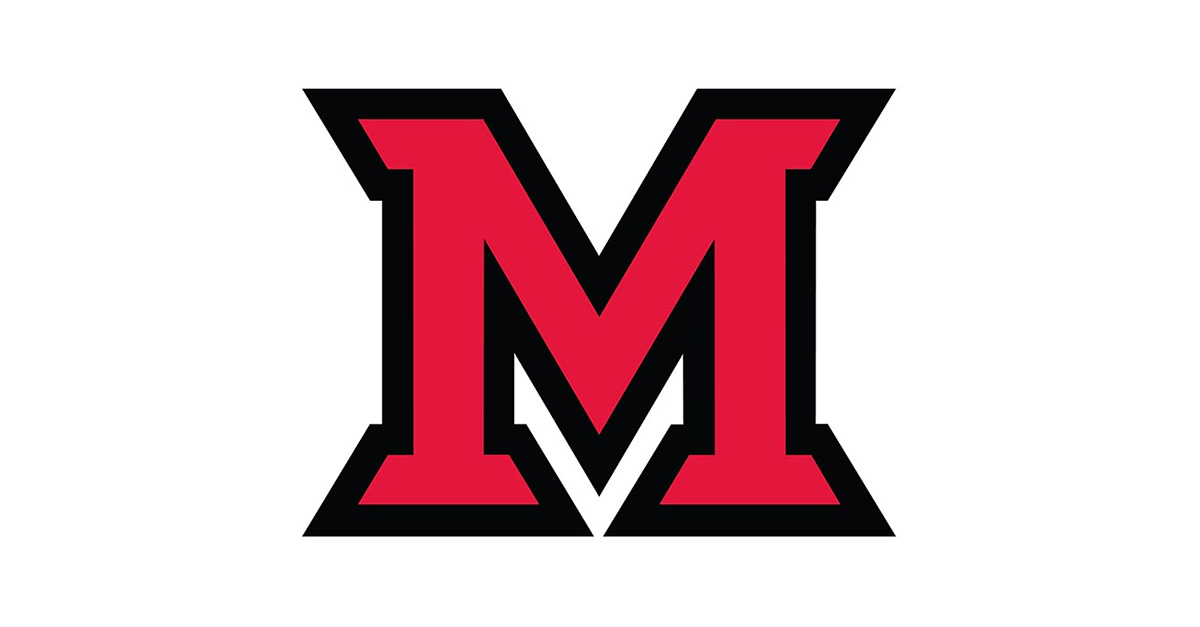 Nov 07, 2018
Written by Diego Marcucci, CAS communications intern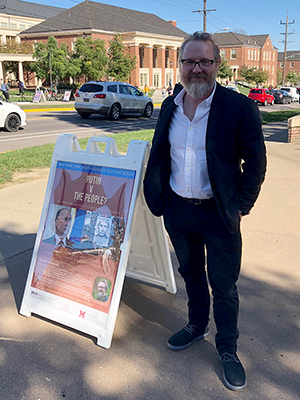 Graeme Robertson poses next to the poster for his Grayson Kirk lecture.
As part of the biannual Grayson Kirk Distinguished Lecture Series, Graeme Robertson was invited to present the lecture "Putin V. The People? The Precarious Politics of A Divided Russia" on Tuesday, October 23 in the Harry T. Wilks Theater.
A professor of political science at the University of North Carolina at Chapel Hill, Robertson is co-authoring a book with Samuel Greene titled Putin V. the People that will be released by Yale University Press in April 2019. He has previously published multiple articles across various academic journals, and his first book was published in 2011.
Robertson began by explaining that, according to him, there are three things that must be known about Russian politics in order to understand them. The first is that Putin requires a high amount of popularity for elite coordination and societal support. This popularity, however, is what also makes him vulnerable. His final point was regarding the future of Russia; he argues that what comes after Putin is going to be the same as what's in place now.
"Power and authority is built together between the Russian state and the Russian society," said Robertson. "This is an authoritarian regime that has elections and is nothing like the Soviet period at all."
Putin's rise to popularity, and to the presidency, was due to the failures of Boris Yeltsin, the first president of the Russian Federation. Robertson explained that Yeltsin drove the country into a recession and eventually resigned on the eve of the turn of the century, giving then-Prime Minister Putin the presidency. Putin used this momentum to change the dynamics of powers to make it work much more along a hierarchy.
"The initial reason for his popularity was the success of the economy," Robertson said. "Under Putin, the size of the economy doubled in the next 10 years."
The 2008 financial crisis hit Russia hard, forcing Putin to find a new strategy to keep his popularity strong.
Change in the Regime
Change came in 2011 when Putin announced his candidacy for a third presidential term. Despite accusations of vote-rigging, Putin won with 63% of the votes. According to Robertson, this is when "the system" was born because of the realization that the current system would no longer work and a different strategy was needed.
It began by sending a clear message to the people that no one was untouchable and that opposition was dangerous. Putin did this by arresting protesters and political opponents on fake charges and changing the laws to make punishments more strict for illegal protests. Simultaneously, he re-launched an ideological program, one that would sway the population toward Putin.
"They came up with wedge issues," Robertson said. "These are issues that force people to take a position on something that hadn't been important for political competition before but would divide people in two parts — one of them supporting you."
Their choice of issues was LGBTQ rights and the Orthodox church. According to Robertson, Putin's administration chose LGBTQ rights because they knew it would upset the opposition and cause them to protest on the street, in turn setting them up to be framed as pro-Western and anti-Russia by the government. As for the church, in order to use it as a political weapon, a law was passed making it an offense to offend Orthodox behaviors, an extremely successful tactic in mobilizing support.
"The idea behind this was to divide Russian society and stop the decline and hemorrhaging of support," Robertson said.
To end the lecture, Robertson spoke of what the future will look like in Russia. He believes that change is a lot harder to achieve than people think. The way the system is built, it will take a lot to make a difference in the way the government acts, regardless of who is president.
"A big part of the system is built on nationalism and patriotism; these are feelings of national community that aren't going to go away," Robertson said. "People underestimate the strength of the ideology."
"This lecture opened my eyes to how popular Putin really is in Russia," said Delaney Hawkes, a junior finance major. "Because of all of the recent negative media attention on Russia, I wasn't aware of how dominant his power is."
The Grayson Kirk Distinguished Lecture Series, sponsored by the International Studies program in the Department of Global & Intercultural Studies, was endowed by the Tinker Foundation in honor of Dr. Grayson Kirk ('24).
"Putin V. the People is my first attempt to write a book that really explicitly goes beyond an academic audience," said Robertson. "We worked really hard to try and make it readable and interesting to people that are not experts in the field."
"This is a very important time for me personally, because to me this stuff has always been interesting," he added. "But now this is a particular moment in which people's ears are more open to hearing this, and that's really fun."