Renovations to Pearson and MacMillan Halls offer improved teaching and study spaces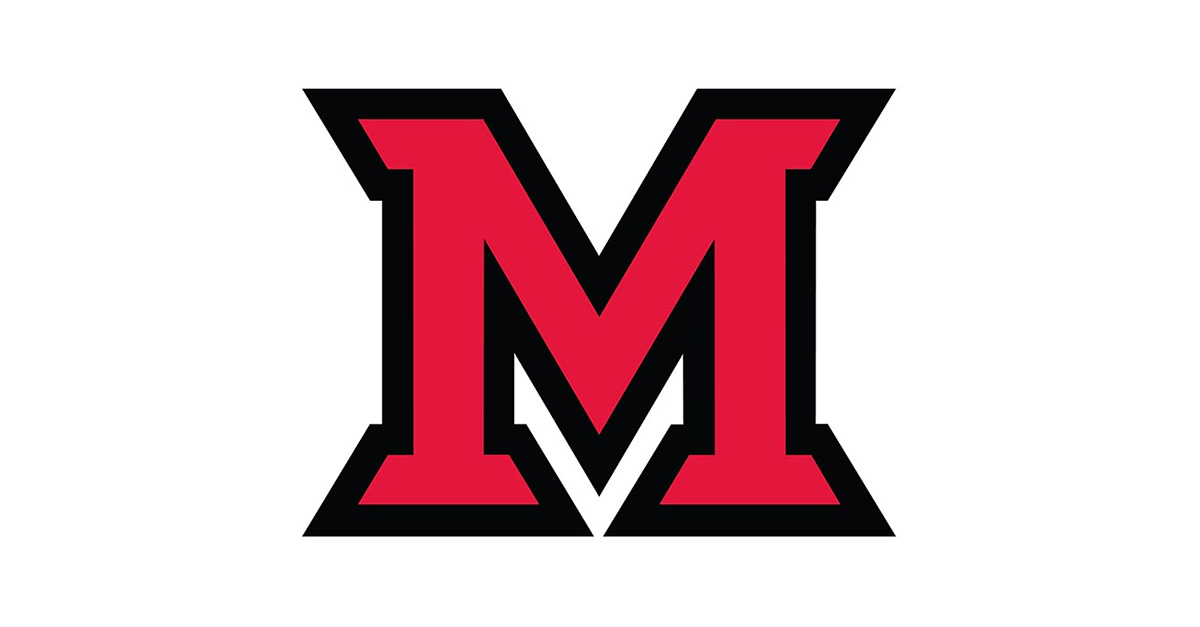 Aug 19, 2019
In just a few days, students taking classes in biology, microbiology, and global & intercultural studies will be welcomed with new and improved spaces within Pearson and MacMillan Halls.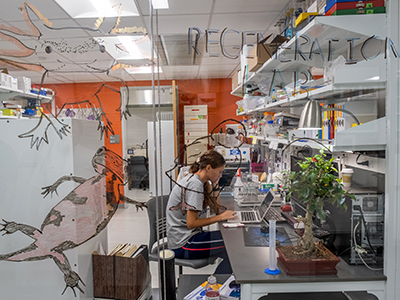 A student works on a research project in Pearson Hall's regeneration lab.
Pearson Hall, home to the biology and microbiology departments as well as the Mallory-Wilson Center for Healthcare Education, has completed another renovational phase, part of a multimillion dollar, multi-year project that has already transformed the building with a brand-new atrium, teaching labs, and classrooms. Now the building is unveiling newly upgraded research labs, graduate student offices, and study spaces on the second floor as well as an updated greenhouse on the third floor. [See the August 2018 CAS press release Featuring new airy, wide spaces, Phase 1 of Pearson Hall renovation comes to a close.]
"The greenhouse features a host of automated functions, including air vents, light shades, and climate control," said John Porchowsky, the Pearson project manager from Miami's Physical Facilities department. "We've also replaced the old glass panels to improve the natural lighting for many varieties of plants."
Like renovations all throughout Pearson, the greenhouse was redesigned with flexible modularity and greater energy efficiency in mind. It now serves as an important facet of Pearson's teaching, training, and research hub connecting classrooms and research labs for the biological sciences.
In addition, Pearson's 2nd and 3rd floors will feature a new simulation room and clinical lab for the Oxford cohort of nursing students, now beginning their second year.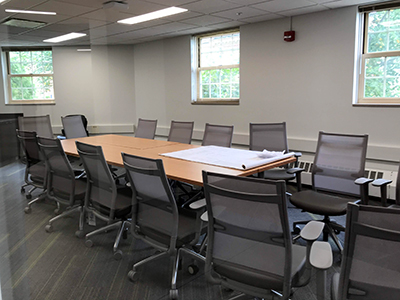 MacMillan Hall's new conference room.
Over in MacMillan Hall, which is home to the Department of Global & Intercultural Studies (GIC) as well as Miami's Global Initiatives offices, a transformed lower floor will provide improved faculty offices, student study areas, and a new conference/seminar room.
Due to a more compressed time schedule, the construction crew has been working around the clock in order to enable MacMillan to be fully operational in time for classes.
"We've widened the main corridor, opened up areas for student lounge space, and used various design techniques to improve the overall lighting and flow," said Glen Moss, a Physical Facilities project manager in charge of the MacMillan project. "The new common areas adjacent to GIC faculty offices should see considerable use in the coming weeks."
"Before these renovations, MacMillan Hall's dark and confining basement felt like you were in a submarine," said Walt Vanderbush, chair of global and intercultural studies. "It is now a well-lit and attractive area that will encourage greater faculty-student interaction, both formal and informal."
Stephen Wright, associate dean and professor of statistics, has been overseeing a number of ongoing renovations and improvements for the College of Arts and Science (CAS).
"As the largest division at Miami, CAS has a footprint in 16 buildings across the Oxford campus," Wright said. "In the near future, our tally may rise to 17 — a possible new health sciences building is being considered in several different campus locations."
The Pearson renovation project is expected to be completed by the end of summer 2020.