Speech Pathology and Audiology grad students collaborate with Statistics students on research projects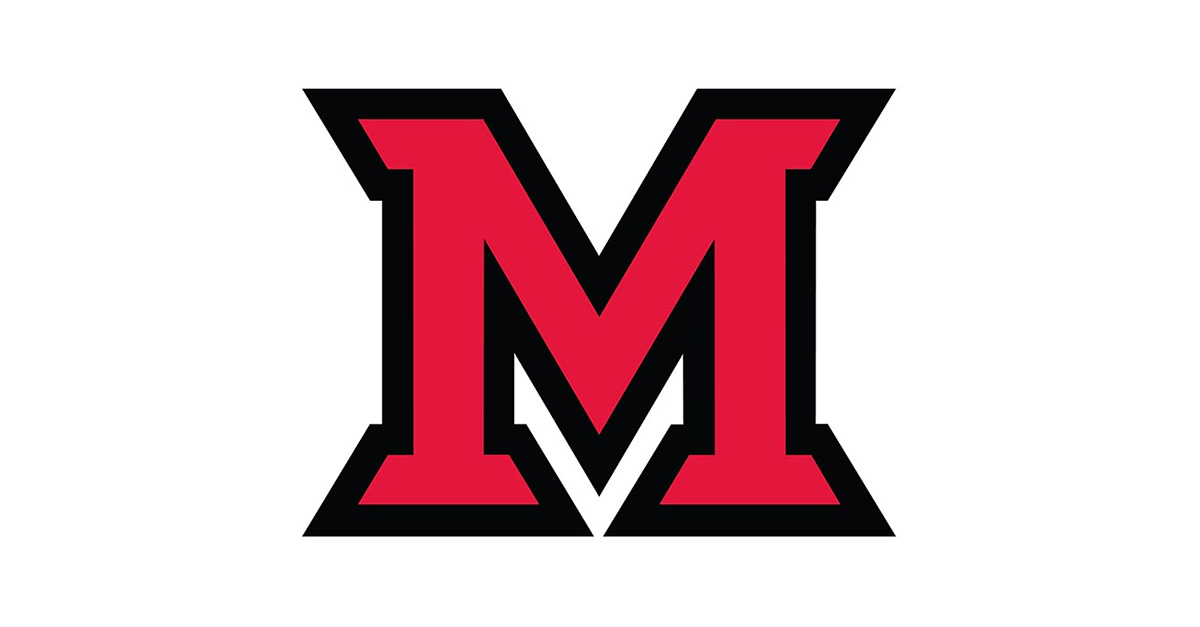 Oct 31, 2019
Written by Dania Puente, CAS communications intern
Students collaborating on research projects
On October 16, graduate students from the Department of Speech Pathology & Audiology paired up with their counterparts in the Department of Statistics to engage in a dynamic one-hour consultation session about their research literature.
Amber Franklin, professor of speech pathology and audiology, has been guiding these research collaborations between her evidence-based practice course SPA 614 and the practicum in data analysis course STA 660 since 2017. Her students prepare a list of questions related to statistical analysis, research design, and sample size power a week in advance to serve as consultation topics.
"Each student group is answering a research or clinical question that has either been asked by a faculty member or speech-language pathologists that are practicing at Cincinnati Children's Hospital," said Franklin.
Statistics instructor Michael Hughes, who teaches STA 660, explained that one of the most important skills that data analytics students can have is the ability to communicate across a variety of different disciplines.
"Our ability to have that knowledge base but communicate results to them in terms that they can understand is an important skill," said Hughes.
This collaboration provides both statistics and speech pathology and audiology students the opportunity to understand from each other's work and showcase their abilities.
"Having to communicate technical, statistical material to students who have little background in the field really helps to enhance my own knowledge on the topic," said statistics masters student Kaity Sullivan. "This type of communication to a non-technical audience is also helpful in terms of preparation for a career as a data analyst, where communicating with non-statisticians is a key skill."
"Having the stats students come talk to us gave us a much better understanding of the research that we have been working with all semester," said Patrick Schoeppner, a speech-language pathology masters student. "It'll help us draw conclusions that we weren't able to see before and get the best information out to the communities we are looking to help."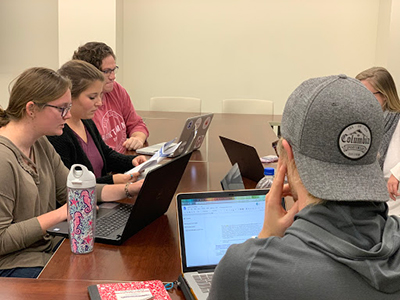 Students collaborating on research projects
"This collaboration allows stats students to communicate with nontechnical people, and it allows my students to get very specific answers to their questions," said Franklin.
STA 660 (Practicum in Data Analysis) is a graduate-level class consisting of supervised practice in consulting and statistical data analysis including use of computer programs. As part of this "supervised practice," students explore strategies for tackling research questions based upon available data, and written/oral presentations of analyses.
SPA 614 (Evidence Based Practice in Communication Sciences and Disorders) is a graduate-level course that integrates the fundamental concepts of evidence-based practice (EBP) with research methodologies. The goal of this course is for students to directly apply EBP concepts to clinical practice in the area of speech-language pathology. Further, the final student product generated from this research course will fulfill part of the Graduate School requirement for a master of science degree.
Learn more about these two graduate programs: