Miami professor gives Chautauqua Institution lecture series commemorating women's suffrage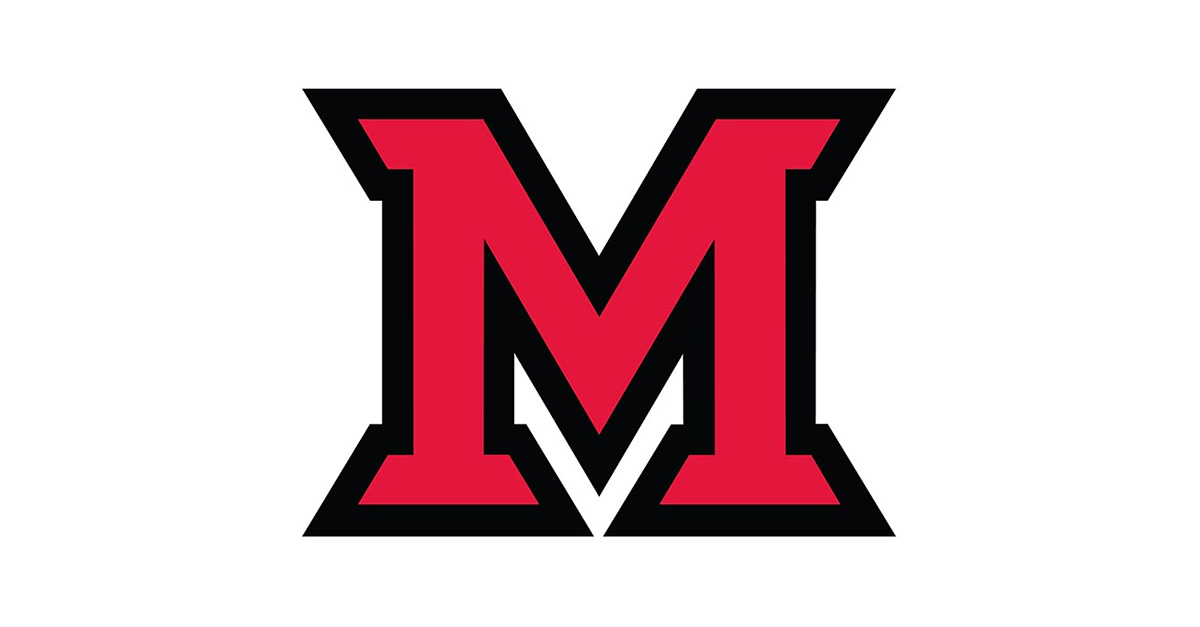 Aug 20, 2020
Written by Allison Haeger, CAS communications intern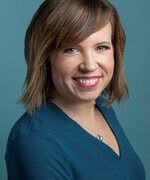 Kimberly Hamlin
August 18, 2020 marked the 100th anniversary of the ratification of the 19th Amendment, which guaranteed women the right to vote. To commemorate this date, Kimberly A. Hamlin has been conducting a discussion-oriented 3-part master class on the history of Women's Suffrage and Women's Rights in the United States, hosted by the Chautauqua Institution.
"Chautauqua is growing their education and learning curriculum to build a more robust range of classes," said Hamlin, who is associate professor of history and global and intercultural studies.
In addition to her online class, Hamlin and Chautauqua also partnered to lead free virtual discussions on women's suffrage and a book talk on Hamlin's new publication, Free Thinker: Sex, Suffrage, and the Extraordinary Life of Helen Hamilton Gardener.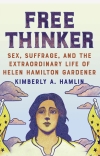 Those who registered for the master class have access to the recordings after the three initial virtual sessions on July 29, August 5, and 12.
"Participants said they learned so much new information about suffrage that was not included in the standard curriculum they experienced in the past," said Hamlin. "The group was grateful to gain a deeper understanding of the women's suffrage and women's rights movement, and even more appreciative that we focused on how white racism really shapes the trajectory of the 19th Amendment and much of the rest of the women's rights and suffrage movement."
Starting with the Abolitionist period of the 1830s -1877, Part 1 of the series focuses on the beginning of the women's rights movement. Part 2 covers how suffrage grew into a national movement focused on a federal amendment, while Part 3 explores the ratification of the 19th Amendment and its legacies.
Not only did Hamlin's lecture series discuss historical obstacles to voting, but her class also acknowledged the continued acts of voter suppression occurring during the 21st century. Examples like felon disenfranchisement inspired one participant to look at how they could get involved in speaking up against the laws that allow this in their community.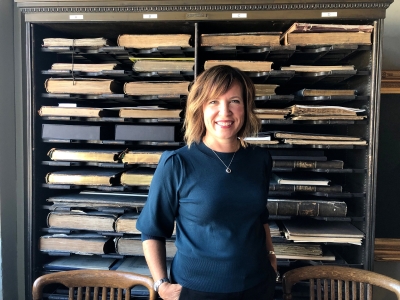 Kimberly Hamlin at the Mercantile Library where she delivered their annual history lecture "Sex, Lies, and the Election of 1876"
"For those of us who identify as white, it is on us," said Hamlin. "It is not the job of BIPOC (Black, Indigenous People of Color) to explain the Black Lives Matter movement. We spoke about how we should talk to our white peers who support race-based policies, like voter suppression tactics."
In addition to the Chautauqua master class, Hamlin has published two books and several scholarly articles and essays. She frequently speaks to audiences about women's history and has multiple virtual conferences scheduled for the fall.
Dr. Hamlin is also teaching two Miami courses this semester, including one on the Me Too movement, AMS/HST/WGS 350N: #MeToo: A Cultural History, and one on science and technology in American culture, AMS 206.