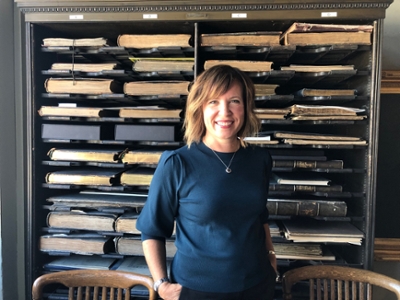 Aug 27, 2020
The 19th Amendment turns 100: a Q-and-A with historian, author and professor Kimberly Hamlin
"The suffrage centennial is not a universal victory for women and the right to vote remains highly contested"
Interview by Margo Kissell, university news and communications
This month, the nation commemorates the 100th anniversary of the ratification of the 19th Amendment to the U.S. Constitution, which extended women the right to vote in August 1920.
This has been a busy time for Kimberly Hamlin, whose new book Free Thinker: Sex, Suffrage, and the Extraordinary Life of Helen Hamilton Gardener tells the remarkable true story of the "fallen woman" who reinvented herself and helped secure Congressional passage of the 19th Amendment. Hamlin has been speaking to audiences across the country about women's history and she has published numerous essays related to the suffrage centennial, including Monumental Women for HUMANITIES, the magazine of the National Endowment for the Humanities (NEH).
We checked in with Hamlin, an NEH Public Scholar and associate professor of history and global and intercultural studies at Miami University, for this Q-and-A.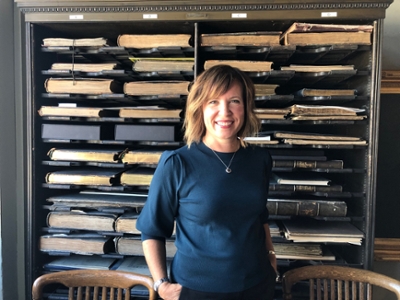 Kimberly Hamlin
What is something you think everyone should know about the 19th Amendment?
I think everyone should know that the 19th Amendment made it illegal for states to deny citizens the vote based on "sex," but the 19th Amendment did not guarantee women the right to vote. For many women of color — including African American women in the South — the 19th Amendment did not become a reality until the 1965 Voting Rights Act.
My new book Free Thinker shows that the 19th Amendment passed Congress (after a long, racially-charged battle) only because everyone knew that black women in the South would be disenfranchised in the exact same ways that black men had been disenfranchised since the late 19th century — through poll taxes, literacy tests, and outright intimidation. So as we celebrate this milestone in our democracy, it is also important to recognize that the suffrage centennial is not a universal victory for women and that the right to vote remains highly contested as our current discussions of voting in 2020 make plain. To my mind, the best way to mark the centennial of the 19th Amendment is to continue to fight for universal voting rights and voter access — to make it easier, not harder, for all citizens to cast their ballots.
What role do you expect women voters will play in the upcoming presidential election?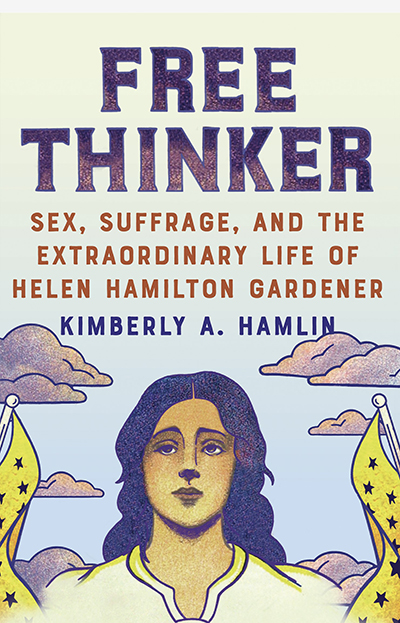 The cover of Free Thinker.
I anticipate that women voters will play a decisive role in the upcoming presidential election — the question is which way? While in recent years women and especially women of color have overwhelmingly voted for Democrats, several analyses have indicated that white suburban, college-educated women proved decisive in sending President Trump to the White House.
You are author of Free Thinker: Sex, Suffrage, and the Extraordinary Life of Helen Hamilton Gardener, which was published in March by Norton, W.W. & Company, Inc.
Why did you want to tell her story?
I first encountered HHG, as she signed her letters, when I was working on my dissertation. I learned that she took on sexist scientists who argued that women should not go to college because their brains were "naturally" inferior to men's. She even donated her own brain to science to disprove this theory once and for all. She was so brave and so bold that I wanted to learn more. The more I learned about her, the more I saw that through her life we can really see the 19th-century women's rights movement that culminated in the vote in a new, more nuanced light. HHG's story reveals the primacy of the sexual double standard in motivating women to enter public life and reform, and her story underscores the centrality of race and racism in the suffrage movement.
Miami is home to the Stanton-Bonham House, which was dedicated with an Ohio Historical Marker on the 145th anniversary of abolitionist and early women's rights leader Elizabeth Cady Stanton's lecture "Our Girls" at Miami in 1870.
Is there a record of her "Our Girls" lecture?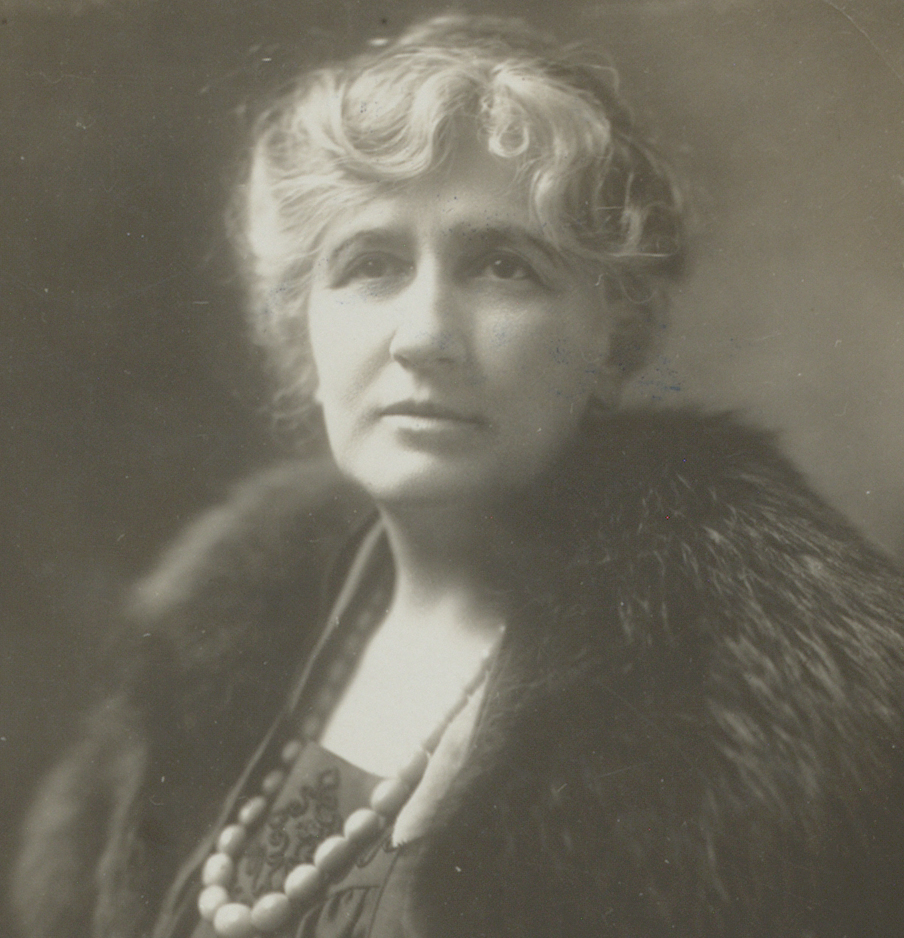 Helen Hamilton Gardener, circa 1919 (photo from the National American Woman Suffrage Association Collection, Library of Congress)
Yes, Stanton's "Our Girls" lecture is included in The Selected Papers of Elizabeth Cady Stanton and Susan B. Anthony, edited by Ann Gordon, and it has been digitized here by the Voices of Democracy project. Interestingly, HHG and Stanton were very close friends in the final years of Stanton's life. HHG delivered a moving eulogy for Stanton in which she praised their shared commitment to the goal that, one day, women would be universally recognized as "self-respecting, self-directing human units with brains and bodies that are sacredly their own." HHG even got Stanton to agree to donate her brain to science, but Stanton's children refused to follow these wishes.
To commemorate the suffrage centennial, you conducted a three-part, online master class on the history of Women's Suffrage and Women's Rights in the United States, hosted by the Chautauqua Institution.
Was there a key message you wanted participants to take away from the class?
One key message of the Chautauqua Master Class was that the women's rights movement began in the abolition movement and that we must understand the 19th Amendment in terms of its twin amendment, the 15th, which removed "race" as a legal category of voter discrimination and, on paper, enfranchised black men but, in reality, was not upheld in the South. The second key message was that the Constitution does not guarantee citizens the vote, and that this right is still very much contested and in flux. The third key message was about history and memory – in our national narratives, in our textbooks, and in our museums, what stories do we tell about ourselves as a nation? Whose names do we remember and whose do we forget? I think that the stories we tell about our past shape what we think is possible in the present and in the future. Historical memory is also a theme of my book, Free Thinker. I hope that readers will come away thinking, "I can't believe I have never heard of HHG before! Who else have I never heard of?"