Campus Safety and Security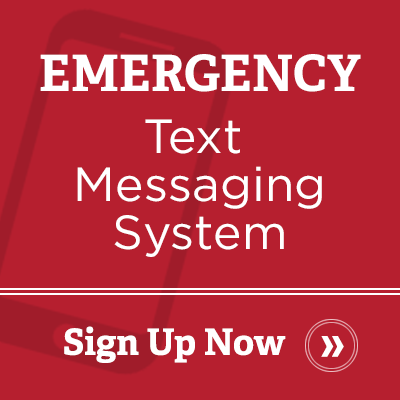 Miami is committed to maintaining a safe learning environment for all students and members of the university community. While Miami's campus is relatively safe, crime does occur on campus. Each member of the university community has a responsibility to contribute to the well-being of the community. 
Everyone must participate in crime prevention efforts and develop good personal safety habits, including the following:
Lock your apartment or residence hall doors.
Don't prop open residence hall exterior doors and don't let people you don't know into the halls.
Report any suspicious activity to Miami Police (or off campus to Oxford police).
Secure your personal property.
Walk in groups at night.
Be aware of your surroundings and avoid areas with which you are not familiar.
Use BCRTA SafeRide, which operates from 11 p.m. until 3 a.m. Mon–Sat and until 1 a.m. Sun (513-785-5237 or toll-free 855-42-BCRTA)
Sign up to receive emergency text messages (see right).
Additional crime prevention tips are provided by the Miami University Police Department.
The Annual Security and Fire Safety Report is prepared to comply with the Jeanne Clery Disclosure of Campus Security Policy and Crime Statistic Act as well as the Higher Education Act. 
Emergency Procedures provide guidance for individuals in the event of a natural disaster or large scale emergency while on one of Miami's campuses
The Sexual Assault and Interpersonal Violence Protocol provides information resources regarding sex-based offenses and other Title IX offenses.
The Miami University Police Department (MUPD) is a full-service police agency. In addition to the police headquarters located on Oxford-Trenton Rd., multiple substations on the Oxford campus allow campus police to be more accessible and available to meet and interact with students.
Miami Police promote campus safety and work to deter crime in numerous ways, including offering training programs. Details can be found on the MUPD Safety Tips and Resources.
The Environmental Health and Safety Office (EHSO) Office works to create and maintain a safe and healthy learning and work environment. EHSO promotes campus safety by encompassing educational, residential, recreational and support services, and our natural resources in support of Miami University's academic mission. The office is located in 164 Cole Service on the Oxford Campus.