Involvement and Recreation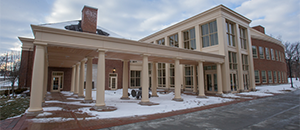 True to Miami's tradition and identity, the Armstrong Student Center (ASC) serves as the family room for interactions that enhance student learning and personal and professional development. The Armstrong Student Center houses student organizations, meeting rooms, a variety of dining options, and great open spaces for student interaction.
The Office of Community Engagement and Service (OCES) at Miami University is your information hub for everything from one-time service projects to deep social change and advocacy work. Whether you are a student, faculty or staff member interested in getting involved, we are here to assist you in your effort to create meaningful change.
Fraternity & Sorority Life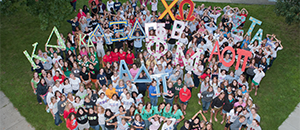 It is the mission of the Cliff Alexander Office of Fraternity and Sorority Life and Leadership to assist our fraternity and sorority community to succeed in living out its shared values of scholarship and learning, service and philanthropy, community, leadership and values, and Brotherhood and Sisterhood among all Fraternity and Sorority chapters at Miami University.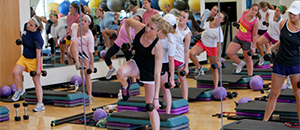 The Rec Sports Center and the Goggin Ice Center provide an enjoyable, challenging and fun environment in which to develop your life-long fitness commitment.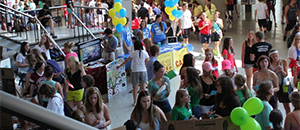 The Office of Student Activities' mission is to promote intentional involvement, facilitate leadership development and encourage student growth. We deepen the Miami experience through enriching student organizations, offering transformative leadership programs, advising campus programming and challenging and supporting student leaders.
This Office engages and supports off-campus students and commuters with events and opportunities, key campus information, and education about their rights and responsibilities as members of the Miami and Oxford communities. We serve as a central resource for all students who do not live in the residence halls at Miami University.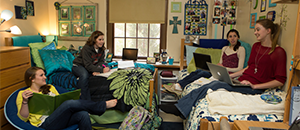 The Office of Residence Life collaborates with other offices to facilitate students' successful adjustment to and transitions through their collegiate experience. We try to provide a safe and supportive environment promoting academic success, personal development, involvement in campus life, and understanding of intercultural issues.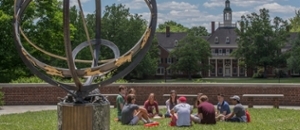 The Office of Orientation and Transition Programs (OOTP) assists new first year and transfer students and their parents and family members in transitioning to Miami University. We coordinate new student orientation and welcome events, facilitate first year and transfer transition courses, and serve as a central resource for those new to the Miami community.