Highest National Museum Recognition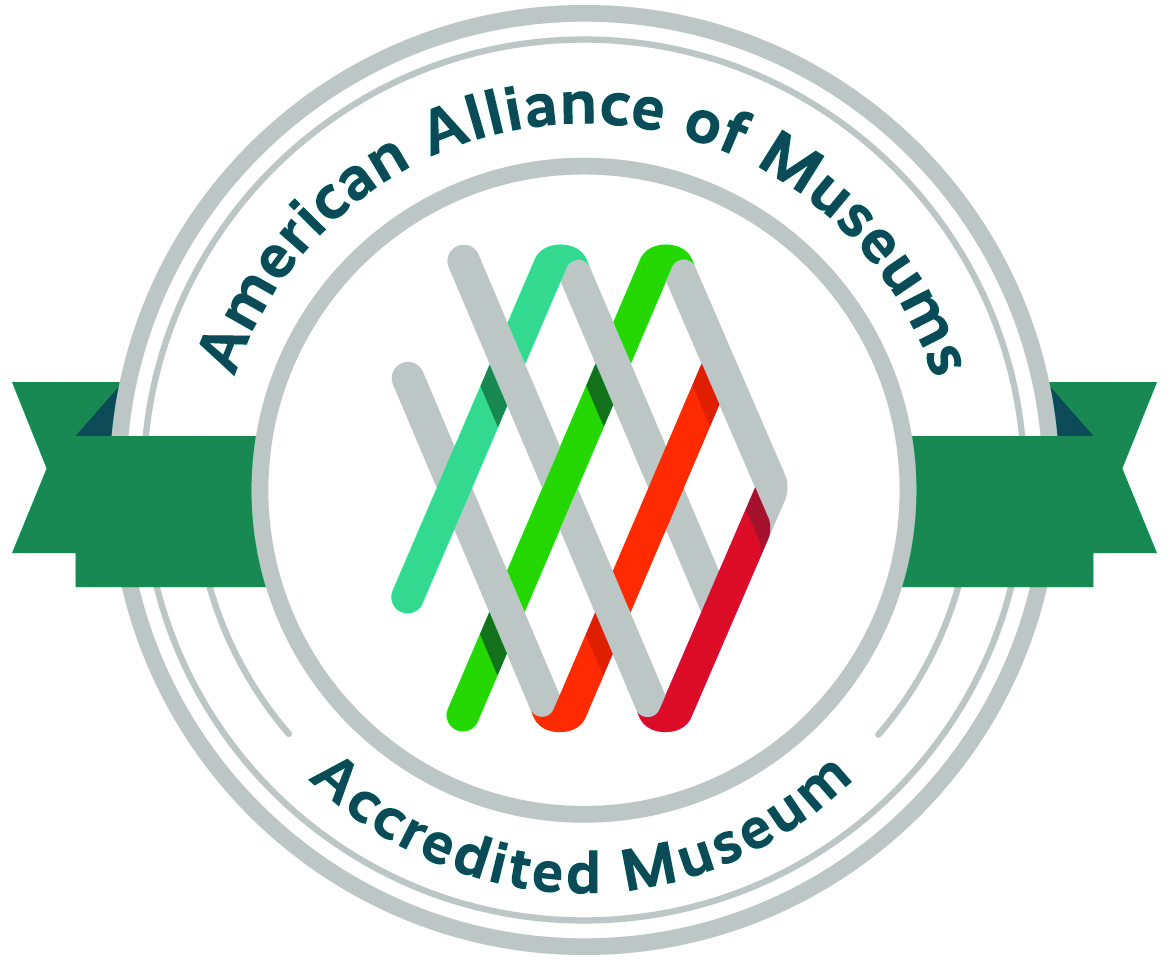 Art Museum Awarded Re-Accreditation
Nov 06, 2015
Miami University Art Museum Receives Highest National Recognition
Awarded Re-Accreditation from the American Alliance of Museums
OXFORD, Ohio (November 6, 2015) – Miami University Art Museum
has again achieved accreditation by the American Alliance of Museums (AAM), the highest national recognition for a museum. Accreditation signifies excellence to the museum community, to governments, funders, outside agencies, and to the museum-going public.
Miami University Art Museum
has been accredited since
1984
. All museums must undergo a reaccreditation review every ten years to maintain accredited status.
AAM Accreditation brings national recognition to a museum for its commitment to excellence, accountability, high professional standards, and continued institutional improvement. Developed and sustained by museum professionals for nearly 45 years, AAM's museum accreditation program is the field's primary vehicle for quality assurance, self-regulation, and public accountability. It strengthens the museum profession by promoting practices that enable leaders to make informed decisions, allocate resources wisely, and remain financially and ethically accountable in order to provide the best possible service to the public.
Of the nation's nearly 17,500 museums over 1000 are currently accredited. Miami University Art Museum is one of only three college/university museums accredited in Ohio and was the first university museum in the state to earn this accreditation.
Accreditation is a very rigorous but highly rewarding process that examines all aspects of a museum's operations. To earn accreditation a museum first must conduct a year of self-study, then undergo a site visit by a team of peer reviewers. AAM's Accreditation Commission, a panel of seven museum professionals, consider the self-study and visiting committee report to determine whether a museum should receive accreditation.
"As museum professionals, we measure our performance against the AAM Core Standards (Characteristics of Excellence). Accreditation means that we adhere to and maintain those professional standards. While time-consuming and demanding, the self-study process has helped us to see where our strengths are and how we can improve an already excellent organization, benefitting us individually and as a team," said Art Museum Director Robert S. Wicks.
The Miami University Art Museum, completed in 1978 was designed by Walter Netsch of Skidmore, Owings and Merrill, Chicago, and is situated on three acres of scenic sculpture park grounds. Featuring five galleries of changing exhibitions and a growing permanent collection of approximately 17,000 artworks the art museum is FREE and OPEN to ALL. Located on Miami University's Oxford, Ohio campus the museum works collaboratively with faculty and students as well as the larger arts community to provide engaging experiences around the works on display through exhibitions and with the encyclopedic collection. Memberships are available in support of the museum's mission and provide supporters with additional opportunities to be involved with the museum. Connect with the museum online at
www.MiamiOH.edu/ArtMuseum
and via Facebook.com/MiamiUniversityArtMuseum and Twitter.com/MiamiUArtMuseum.
Current exhibitions open through December 12 are
Margaret Bourke-White: Photographs of U.S.S.R., The Past is Present: Metalpoint Drawings by Dennis Angel, Art that Moves: The Intersection of Creativity and Innovation, the Charles M. Messer Leica Camera Collection and Art History at a Glance.
FREE and OPEN to ALL our hours are Tuesday through Friday 10 a.m. - 5 p.m. and Saturday Noon to 5 p.m. at 801 S. Patterson Ave., Oxford, Ohio 45056; (513) 529-2232.
The American Alliance of Museums has been bringing museums together since 1906, helping to develop standards and best practices, gathering and sharing knowledge, and providing advocacy on issues of concern to the entire museum community. With more than 18,000 individual, 3,000 institutional and 300 corporate members, the Alliance is dedicated to ensuring that museums remain a vital part of the American landscape, connecting people with the greatest achievements of the human experience, past, present and future. For more information, visit www.aam-us.org.