COVID-19 Campus Update | 11:27 a.m.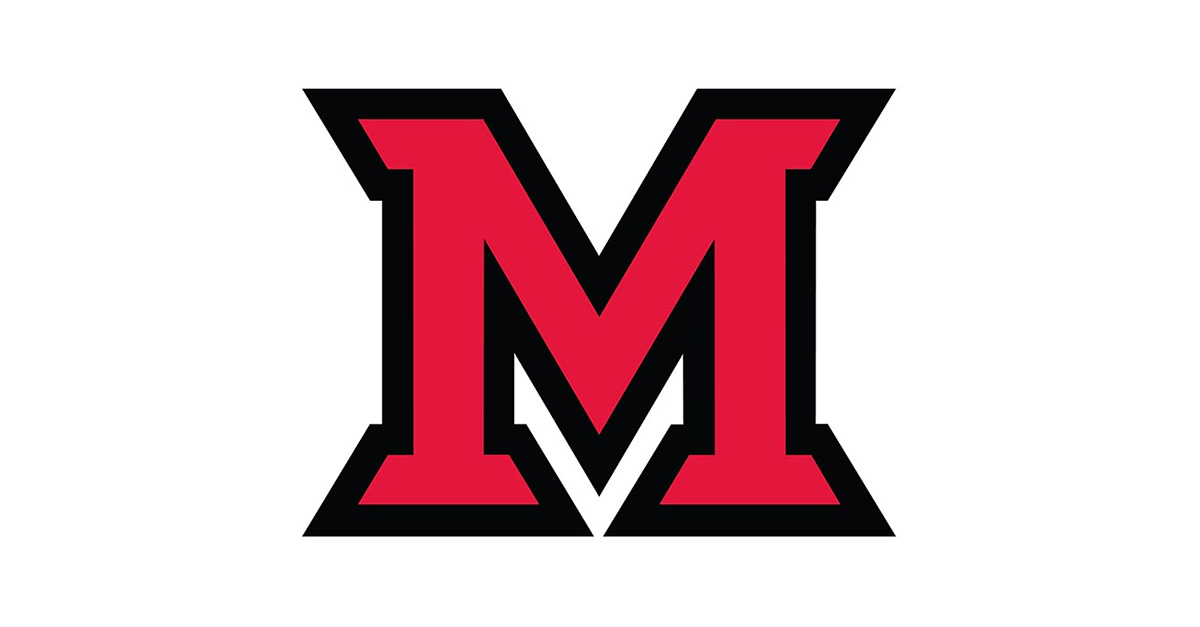 Sep 22, 2021
Hello Miami,
We are having an early season of colds, upper respiratory illnesses, strep, and allergies. Being sick this time of year isn't unusual, but we know that everyone is at a heightened awareness of others' symptoms with the presence of COVID-19. As always, if you are sick, it is best to stay home and not risk getting those around you sick. Use the same health precautions you've been using the past couple of years (cover your mouth when coughing, wash your hands regularly, etc.) and seek out medical attention as needed. Let's all try to be patient and kind with each other as we get through the cold and flu season this year, and take care of yourself!
We also want to thank all of the students who have been self-reporting positive cases of COVID-19 and isolating or quarantining as needed. We know Q/I isn't an easy thing to do, and appreciate you taking care of your community by taking these public health measures.
Vaccine Clinics at the Regionals
Tri-Health and Student Health Services are teaming up to bring COVID-19 Vaccine Clinics to the Regional campuses.
Get your Pfizer vaccines
Sept. 28 - noon-4 p.m. in the Harry T. Wilks Conference Center ( Hamilton)
Sept. 30 - noon-4 p.m. in Johnston Hall 136/137 (Middletown)
Oct. 19 - noon-4 p.m. in the Harry T. Wilks Conference Center (Hamilton)
Oct. 21 - noon-4 p.m. in Johnston Hall 136/137 (Middletown)
No sign-up is required. The vaccines are available on a first-come, first-serve basis. Please bring a legal state ID such as a passport, driver's license, or state-issued ID.
Vaccines are our strongest tool to fight the COVID-19 virus. Get vaccinated now. The Oxford campus continues to provide the FDA approved Pfizer vaccine at clinics in the Armstrong Student Center and at Health Services.
Vaccine Requirements & Reporting
Students
Either upload your vaccine documentation to MedProctor or seek an exemption from the vaccine mandate by 10/15/21.
Employees
Employees who have not already submitted documentation of full vaccination must upload information through the Proof of Vaccination form. If you aren't sure, you can resubmit the form.
Even if you received your vaccine through Miami's vaccination clinics, you must upload your vaccination information via the required method.
At-home antigen tests — a good part of prevention plan
These at-home tests are convenient for students and employees as part of a COVID prevention plan, and are provided at no cost to Miami from the State of Ohio. Note that the at-home tests are not as sensitive as PCR tests. You should never consider a negative at-home test as an "all-clear." 
Among asymptomatic or presymptomatic people, the at-home tests only catch about 35% of positive cases. That means if 10 people who are not experiencing symptoms but who do actually have COVID, only 3 or 4 of them will get a positive result.
Among symptomatic people, the at-home tests catch about 65% of positive cases.
Testing regularly improves the chances of an at-home test catching a positive case. If you have symptoms, you should continue to test regularly or -even better- get a more accurate PCR test.
Abbott BinaxNOW COVID-19 home antigen testing kits are free for all students, faculty, and staff, and are available at Armstrong Student Center, King Library, Recreational Sports Center, Residence Halls, and Regional Campuses Dean's Offices. Please note the FDA has extended the shelf-life (expiration date) of the tests past the date listed on the test.
Flu shots and Covid-19 Vaccines
It's fall and time to get your flu shot. Here are the answers to some commonly asked questions about getting the flu shot:
Q: Is it okay to get the flu shot and the COVID-19 vaccination at the same time?
A: Yes. You can get a COVID-19 vaccine and other vaccines at the same visit. You no longer need to wait 14 days between vaccinations, according to the CDC.
Q: Where and when can I get the flu shot?
A: In addition to Student Health Services and most local drug stores and providers, Miami is offering flu clinics throughout September and into November in the Armstrong Student Center at Haines. 
Upcoming STUDENT clinics include:
Friday, September 24, 9 a.m. - 1 p.m.
Monday, September 27, 9 a.m. - 1 p.m.
Thursday, September 30, 9 a.m. - 1 p.m.
Additional dates are available on the flu clinic website. No appointment is necessary. Bring your insurance card and a legal photo ID (e.g. driver's license, passport).
Flu clinics for employees will be coming soon. Look for information in a future update.
Reminders
COVID-19 Dashboard: The COVID-19 dashboard numbers report the results from the Oxford Campus Student Health Service (SHS) and Employee Health Center (EHC), the Butler County General Health District, Move-In testing, and self-reported cases. Butler County General Health District also regularly reports on summary statistics about COVID-19 on its website.
-- COVID Response Team