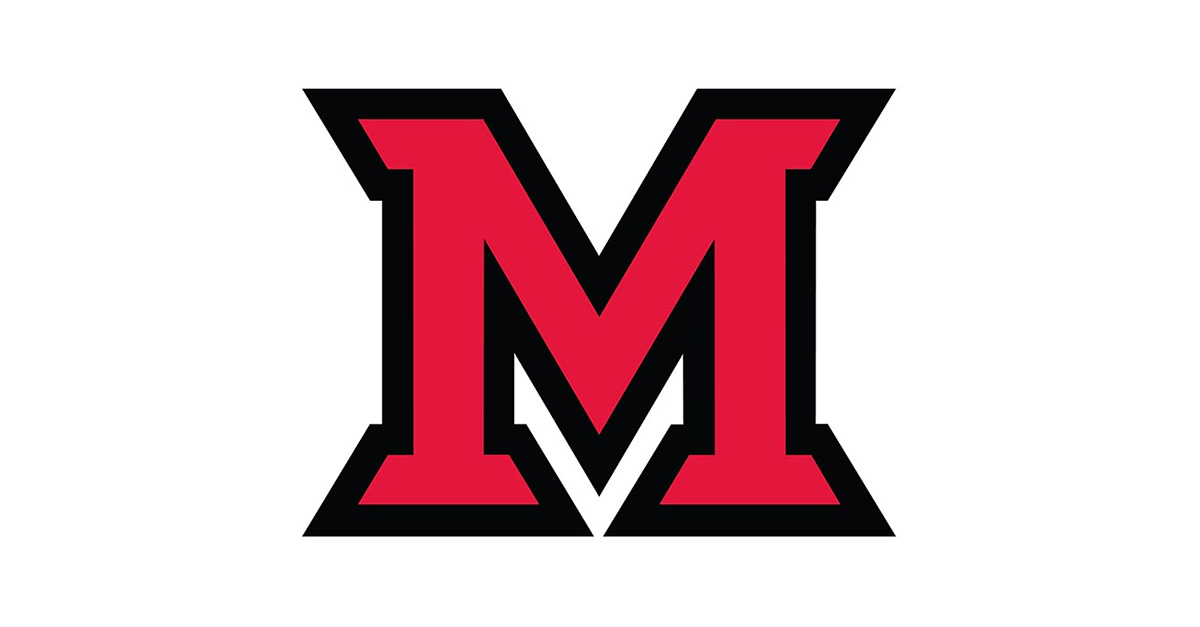 Feb 24, 2021
Greetings Miami Community
Here is the "weekly three" from the Office of Institutional Diversity.
One: Subscribe to the DEI Listserv
In efforts to promote allyship, a
pillar of the DEI Task Force
, The Office of Institutional Diversity and Inclusion strives to reach out in partnership to the community with the aim of advancing DEI. Our "Weekly Three" update hopes to focus on DEI efforts and recognize the full diversity of our community, especially from members who are underrepresented and might feel overlooked. To that end, we created a
Weekly Three Submission form
that allows community members to submit content they would like to be considered for inclusion in a weekly three update. Please keep in mind that you also have the ability to promote your events on our university calendar.
In order to do this, you must submit your event to the
university calendar
and tag it with Diversity and Inclusion under Events By Interest. Each office should have a designated calendar manager already assigned. If needed, you can review the
Localist Calendaring Tutorial
. We encourage you to invite all in our community to subscribe to our "Weekly Three" listserv.
Please remember security protocols when setting up your virtual events.
Two: Community Updates
ELEVATE: The Diversity and Inclusion Career Institute
Join the Center for Career Exploration & Success for the ELEVATE 2021 scheduled for Thursday, March 4, 2021 2:00 - 4:00 pm. ELEVATE brings together the Miami University community and employers committed to diversity, equity and inclusion to discuss DEI and how both entities can inform experiences to prepare students and advance DEI in workspaces. All are invited to attend to learn, contribute and ELEVATE diversity, equity and inclusion in your workspace.
Featured keynote speakers:
Amber Hikes, ACLU Chief Equity and Inclusion Officer
Bradon Felton, Brand Engagement Manager, Co-Lead of Black Men & Non-Binary ERG
Raquel Fossett, ACLU National Advocacy Institute, Co-Lead of Black Women & Non-Binary ERG
Whitney Barnes, Manager, Strategic Partnerships, Co-lead of Black Women & Non-Binary ERG
Center for the Study and Support of Children and Families of the Incarcerated
The Center for the Study and Support of Children and Families of the Incarcerated (CSSCFI) is one of the University's newly created Centers, developed out of an awareness by scholars from Miami University and practitioners in the Butler/Warren Country areas of the growing number of children and families experiencing the incarceration of a parent and or parents in Ohio. The CSSCFI unites Miami University scholars and community partners from varied academic backgrounds to conduct research on children with parents in the criminal justice system, and to advocate for the needs of children of incarcerated parents and their caretakers. Please contact Yvette R. Harris, if you have questions about the Center.
Age-Friendly (AFU) Global Network
We're happy to report that just this month Miami University became a member of the Age-Friendly (AFU) global network. While there is still a formal press release in the works (Stay tuned), there is an active survey right now to try and understand Miami's current climate on age friendliness. All survey responses are anonymous and all findings will be reported for groups, never for individuals.The survey results will help Miami University identify its age-friendly assets and gaps and will also help to understand what age-friendliness means in higher education and how we can make more progress toward an age-inclusive university.
Intergroup Dialogue applied to Classroom Teaching
A reminder that The Center for Teaching Excellence (CTE) is offering a 4 part seminar series on Intergroup Dialogue applied to classroom teaching. This new series is designed to support instructors in improving learning outcomes by transforming classroom environments in alignment with the DEI Pillars and Recommendations from Miami University's DEI Task Force. Part two of the seminar series,Cultivating an Ecology of Dialogue in the Classroom and a Community of Belonging for Everyone, takes place on March 5, from 10-11:30am.
Ally Mentorship Program at Miami University
As a combined finding of the Employee Opinion Survey, and in an effort to promote successful integration and success within the Miami community, Miami leadership charged the Office of Strategic Procurement, Human Resources, Office of Equal Employment Opportunity, and the Office for Institutional Diversity and Inclusion to develop a program to support inclusion of diverse and underrepresented Staff. From this charge the Ally/Mentorship program was born. Miami is piloting a voluntary program to facilitate partnering diverse and underrepresented staff with one another to serve as allies/mentors throughout the Miami experience. Interested individuals are asked to complete the Ally/Mentor Program Interest form as directed by 3/5/2021. The Committee will meet to match participants and schedule orientation and make assignments by March 15, 2021.
Three: Celebrations & Recognition
Dedication Ceremonies
In December 2019, Miami University named three residential hall lobbies after civil rights workers who were slain in Mississippi (James Chaney Lobby, in Beechwoods Hall; Andrew Goodman Lobby, in Hillcrest Hall; Michael Schwerner Lobby, in Stonebridge Hall). In September 2020, Miami University renamed the Campus Avenue Building after its first Black graduate, Nellie Craig Walker.  We thank the families for working with us to properly celebrate their family members and we look forward to having them on campus in the future.
View Dedication of Nellie Craig Walker Hall
View Dedication of Western Lobbies
Black History Month Updates
Thank you for attending and participating in our spring 2021 Black History Month celebration examining the intersectionalities of Black experiences thus far. 
Upcoming events include:
Miami Presents: How Sports Can Move Us To A Greater Society
Saturday, February 27, 1pm
Join the Miami University Alumni Association for this featured webinar with Miami alumnus Wayne Embry '58. Wayne has a career spanning nearly 50 years with the NBA. He broke racial barriers as a student-athlete at Miami, as an NBA player and as an NBA executive.In this upcoming event, Wayne will share his experiences as a player and manager and how sports is a unifying force that brings together people from all walks of life to achieve common goals.
Miami University will honor NBA executive and basketball icon Wayne Embry (Miami '58) and his late wife, Terri Embry (Miami '60), with the Freedom Summer of '64 Award. The award is bestowed by Miami University each year upon a distinguished leader who has inspired the nation to advance civil rights and social justice.  The award will be presented this spring to Embry and posthumously to Terri, his wife of 62 years, for their "life's work as civil rights champions, mentors and as an inspiration to so many others."  The Embrys were selected for the annual award to honor their lifetime of commitment to social justice, for breaking racial barriers and for their mentorship.
Religious Holy Days and Holidays
Purim (Feast of Esther) Jewish
Love and Honor,
Dr. Anthony James, Jr.