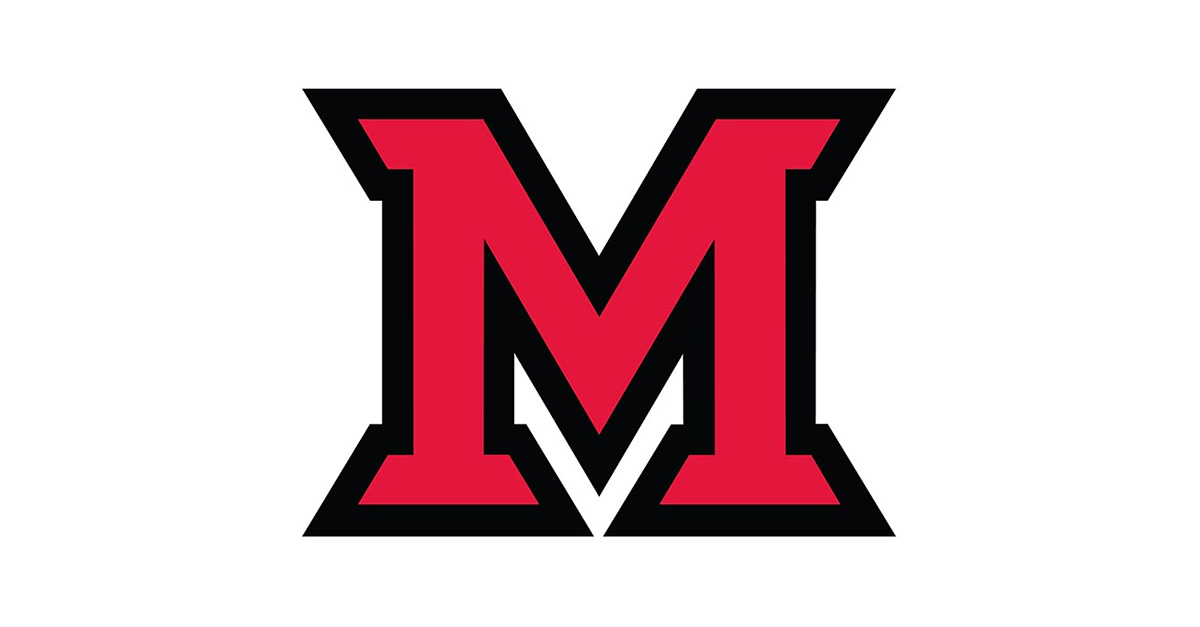 Jun 16, 2021
Greetings Miami Community
Here is the "weekly three" from the Office of Institutional Diversity.
"Behind the Scenes" Town Hall Session
Join us for the upcoming DEI "Behind the Scenes" Townhall featuring Vice President for Finance and Business Services Dr. David Creamer on July 7, 2021 from 12pm-1pm.
Join us for the upcoming "Behind the Scenes" Townhall featuring Senior Vice President and President of Miami University Foundation, Mr. Tom Herbert on Monday, July 26, 2021, from 11 am–12 pm.
Third Annual Across the Divide Conference
The Across the Divide Conference is the primary Diversity & Inclusion showcase for Miami University, with a goal to promote a deeper community understanding of the key issues and diversity activities across the institution. The theme for the 2021 conference will be "Achievement & Opportunity." This theme allows us to celebrate the areas we are doing well, while also acknowledging areas of promise and examining pathways for improvement in those areas. This year's conference will be in person on October 8, 2021, from 9 am–3 pm.
Call for proposals is now open until July 16 at 11:59 pm. (Deadline has been extended.)
Dialogues Across Difference
The goal of this series is to have models of dialogue and discussion, between people in our community who represent differing views in a given area (e.g., politics), to show the possibility that we can have a diverse community of people who can exist together peacefully and civilly. We are actively searching for a conversation between staff members. Please submit your ideas or suggestions for future dialogue topics.
Advocates & Allies
Thanks to the Center for Performing Arts for hosting the first Advocates and Ally "happy hour", which was a recommendation of the DEI Task Force. Please keep an eye out for future scheduling for this series of events to promote DEI-related collaboration and fellowship in our community.
Juneteenth "Teach-In" Commemoration
Miami University will close at 2 pm on Friday, June 18, to honor and commemorate Juneteenth. We should all reflect and contemplate the importance of this day in U.S. history.
Dr. Rodney Coates will provide a pre-recorded teach-in about this important day in American history. The recording will be released on Friday, June 18th, 2021 at 2 pm. on Miami's YouTube Channel and on our Juneteenth webpage. It is free and available to the general public.
Directly following this lecture, Dr. Coates has agreed to host a Q&A session for the Miami Community from 3:15–4:00 pm. Additional information will be forthcoming.
National Civil Rights Conference
Rise, Advocate, Educate, and Cooperate: The Challenge of Change
Miami University will host the 10th annual National Civil Rights Conference on June 20-22, 2021. Miami University was selected to host the conference because of its sponsorship of the conference, history of activism tied to Freedom Summer, and numerous civil rights landmarks and sites around its campus. The National Education and Empowerment Coalition, Inc., Miami University, and the Coushatta Tribe of Louisiana are proud co-sponsors. The theme for this year's conference is: Rise, Advocate, Educate, and Cooperate: The Challenge of Change. Conference attendees and program participants are required to register for the conference. Registration includes admission to all sessions, and exhibit halls, and daily keynotes.
Registration is free for Senior Citizens and High School students (conference meals not included).
Community Remembrance Project Coalition Historic Marker Unveiling
Join us at the Equal Justice Initiative Historic Marker Unveiling Ceremony on Monday, June 21st at 9 am. Oxford City Council passed Resolution No. 7268 for our Community Remembrance Coalition's Historical Marker Project. A narrative marker will be erected in Uptown describing the devastating racial terror violence that once took place in the City of Oxford claiming the lives of Henry Corbin (January 14, 1892) and Simeon Garnett (September 3, 1877). This project and the other engagement efforts that our Community Remembrance Project Coalition develop, center the African American experience of racial injustice, empower African American community members who have directly borne this trauma, and invite the entire community to use truth and give voice to those experiences and expose their legacies.
Humanities Center Book Club and Guest Presentation
September 2, 2021 | Book Club
To prepare for this signature event, the center invites all faculty, staff, community members, students, and alumni to a Humanities Center Book Club from 5:00–6:15 pm. Participants will break into groups for discussion and will reconvene over snacks and drinks. The Humanities Center will provide a free electronic or hardback copy of Caste to the first 50 faculty and staff members who sign up for the Book Club. If you wish to receive a free copy of the book, please contact the Humanities Center.
Sept 9, 2021 | Guest Speaker
On September 9, the John W. Altman Program in the Humanities and the Miami University Focus Program will host a conversation with Isabel Wilkerson, Pulitzer-Prize-winning author of Caste: The Origins of Our Discontents. 
Virtual meet and greet with the new Associate Director of CSDI LGBTQ+ Initiatives
Dr. April Callis officially joined the Center for Student Diversity and Inclusion staff as the new Associate Director of LGBTQ+ Initiatives on May 24th. April comes to us from UNC Chapel Hill, where she was the Assistant Director of their LGBTQ Center. In her new role, April looks forward to the opportunity of advocating for and supporting LGBTQ+ students, while also providing learning opportunities for the broader Miami community. Drop by between 6 and 7pm on Wednesday, June 30th to meet April, the new AD of LGBTQ+ Initiatives. She'll be available to answer questions about her vision for LGBTQ+ inclusion on campus, or to discuss her love of huskies, horses, and nerd culture.
Three: Celebrations & Recognition
June is LGBTQIA+ Pride Month 
DEI Task Force Recommendation, Pillar 2: Cultural Consciousness encourages the Miami University community to update our awareness, knowledge, and skills to enrich and renew our intercultural competence. As an educational institution, we believe everyone is capable of growth and change. In 2018 Miami University was ranked 47th in the US among the most LGBTQ-friendly colleges in the US. Our responsibility is to provide opportunities for everyone – students, faculty, and staff – to continue their learning. As such, we recognize the proclamation by the President of the United States that June is LGBTQIA+ (Lesbian, Gay, Bisexual, Transgender, Queer, Intersex, and Asexual) Pride Month.
At Miami University we recognize the achievements of the LGBTQIA+ community, celebrate the great diversity of Miamians, and support the right for everyone to live proudly and authentically. Pride is a time to acknowledge the systematic oppression the LGBTQIA+ community has endured and to rejoice in the triumphs of trailblazing individuals who have bravely fought — and continue to fight — for full equality. Pride is both a communal celebration of visibility and a personal celebration of self-worth and dignity. 
This Pride Month, we recognize the valuable contributions of LGBTQIA+ individuals at Miami University and across the United States of America, and we reaffirm our commitment to standing in solidarity with the LGBTQIA+ community in their ongoing struggle against discrimination and injustice. During LGBTQIA+ Pride Month, we recognize the resilience and determination of the many individuals who are fighting to live freely and authentically.
To provide everyone the opportunity to advance their intercultural competence, we invite our campus community to learn more about LGBTQIA+ Pride Month. We encourage all Miamians to engage in dialogue and allyship with our campus community organizations such as Spectrum, Miami University Pride, Center for Student Diversity and Inclusion, Graduate Student Pride Association, Queer & Trans* Faculty/Staff Association, Oxford Area PFLAG, and 1809 LGBTQ+ Alumni on a regular basis. Greater understanding through dialogue and allyship will help inform our efforts around diversity, inclusion, equity, and justice. We value relationships that have been forged and continue our efforts to strengthen those and build even more. We encourage all members of our community to promote their LGBTQIA+ Pride events and invite you to submit your event to the University Calendar and complete the Weekly Three Submission.
---
Graduate Student Pride Association
Interested in joining a safe space for LGBTQIA+ graduate students? Come join the Graduate Student Pride Association! The purpose of GSPA is first and foremost to provide a safe and inclusive space for LGBTQIA+ and queer graduate and professional students at Miami University. Safe spaces cultivate community for marginalized groups and are thus vital to LGBTQ+ and queer graduate students. Furthermore, GSPA will represent and give voice to the concerns of LGBTQIA+ and queer graduate and professional students at Miami University. GSPA will work to foster greater participation of LGBTQIA+ and queer students in the larger Miami University community, and will serve as a channel of communication between LGBTQIA+ and queer graduate students and other segments of the university, including allies, faculty, administration, and staff. GSPA will help institute and encourage initiatives central to LGBTQIA+ and queer graduate student welfare at Miami University, broadly conceived. Follow GSPA on Instagram at @MiamiOH_GSPA
Love and Honor,
Dr. Anthony James, Jr.