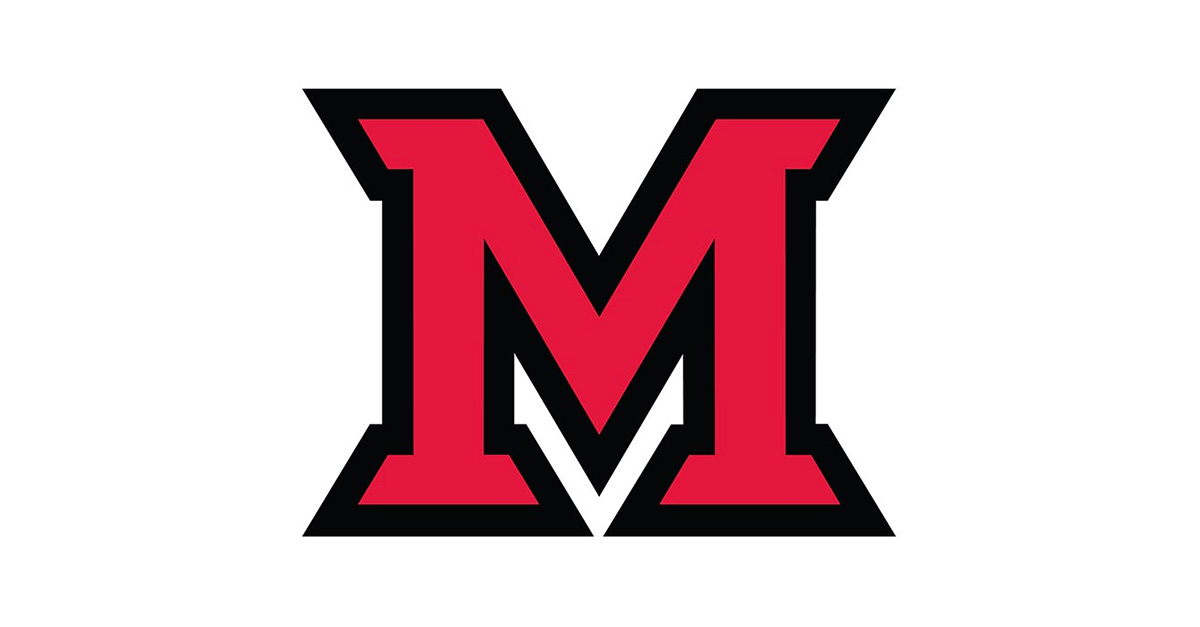 Jul 11, 2018
Miami University ranks 47th in the U.S. among the Most LGBTQ-Friendly Colleges in 2018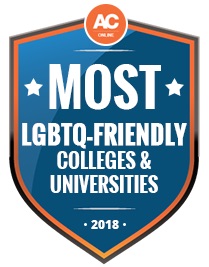 Miami University ranks 47th in the U.S. on a list of the Most LGBTQ-Friendly Colleges in 2018 by Affordable Colleges Online.
Affordablecollegesonline.com offers free guides and search tools for students on a variety of college search topics.
The guide says researchers and higher education experts collected and analyzed data from every accredited four-year college and university in the United States. They sought colleges with "the most notable balances of academic rigor, LGBTQ student support and affordability."
General criteria for schools on the list:
The school offers students a professionally-run LGBTQ support center staffed by at least one paid professional or graduate assistant directing LGBT resources.
LGBTQ scholarships or scholarship resources are offered.
The school has gender-inclusive housing.
LGBTQ clubs, organizations and events are offered.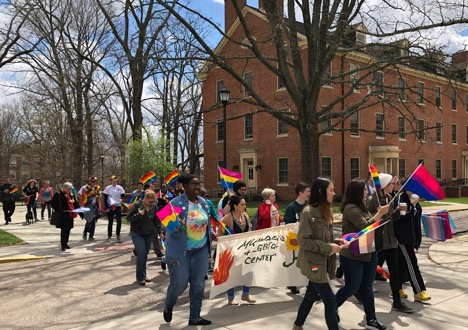 Miami and community members march in Miami's Pride Parade in April.   
Scoring metrics:
Average net price.
6-year graduation rate.
Percentage of beginning, full-time undergrads receiving scholarship/grant aid from the school.
The guide cited among Miami's assets:
LGBTQ+ services within the office of diversity affairs.
The 1809 LGBT Alumni Association Scholarship and the Maxim Law Social Justice Scholarship.
Safe Zone training and the Safe Zone Network, designed to foster a campuswide inclusive environment for all Miami University students. 
Gender-inclusive housing options for LGBTQ students.
"The LGBTQ Center at Miami has been a key resource in my transition to college life," said a class of 2021 Miami student. "As a freshman, it's an amazing feeling to know that there is a place I can go and feel welcomed for who I am. The space is full of wonderful, supportive and kindhearted staff and students. And the community built in the center is strong and continually growing. I've met some of my best friends in this space, staff and students alike. My experience here at Miami is 110 percent better because of this important resource, and I'm grateful to be a part of such an amazing group of people."
"Although there is still much work to be done, Miami University has come a long way in recognizing, supporting and celebrating the LGBTQIA+ population, and it is an honor to be recognized for the work that is being done on this campus" said Hannah Thompson, associate director, LGBTQ+ services in Miami's office of diversity affairs.
The guide's website also has suggested questions for potential students to ask about support and campus culture on LGBTQ topics.