Remarkable Miamians
Nellie Craig 1905
Miami's First Black Graduate
Nellie Craig earned a teaching certificate from Miami University and was the first African American to teach in a mixed-race classroom in Oxford, Ohio. In 2014, Miami's Black Alumni Advisory Committee raised $25,000 to name a room in Armstrong Student Center to honor her.
John Steele '14
Foreign Service Officer, U.S. Department of State
After an injury ended the sports career he dreamed about, John found a mentor in professor Othello Harris who helped him realize his academic potential. John completed a master's degree as a Charles B. Rangel Fellow and is now a diplomat working for the U.S. Department of State in Angola.
Rita Dove '73
Pulitzer Prize Winner
In 1987, Dove was awarded the Pulitzer Prize for Poetry. She was the first African-American consultant in poetry for the Library of Congress and the nation's youngest Poet Laureate in 1993. In 2012, Dove received the National Medal of Art from U.S. President Barack Obama.
Dr. Heanon Wilkins 1962-1992
First Full-Time, African-American Faculty Member
Dr. Wilkins helped establish Miami's Black World Studies Program and directed the Equal Opportunity Office during a time of racial unrest. His national contributions to education earned him the Harrison Medallion. Today, his legacy lives on through Miami's Heanon Wilkins Faculty Fellowship Program.
Dr. Deena Brown Chisolm '90
Director, Center for Innovation in Pediatric Practice at the Abigail Wexner Research Institute at Nationwide Children's Hospital in Columbus, OH.
Dr. Chisholm is an epidemiologist who focuses on health care technology and improving the equity of pediatric health care. She was appointed by Ohio Governor Mike DeWine '69 to serve on a task force to address why African-American Ohioans are disproportionately affected by the coronavirus.
Chet Mason '05
Head Basketball Coach, Charles F. Brush High School in Cleveland, OH
A former NBA player and one of the greatest to ever wear a Miami uniform, Chet Mason '05 dedicates his life to helping today's youth. Through his foundation, he hosts inner-city youth basketball camps and summer reading programs. The kids he has worked with have gone on to colleges across the country.
Research, Service, & Partnerships
Beyond its place in our beloved Fight Song ("Love and Honor to Miami…") and
its use as a greeting among Miamians around the world, Love and Honor represents Miami values.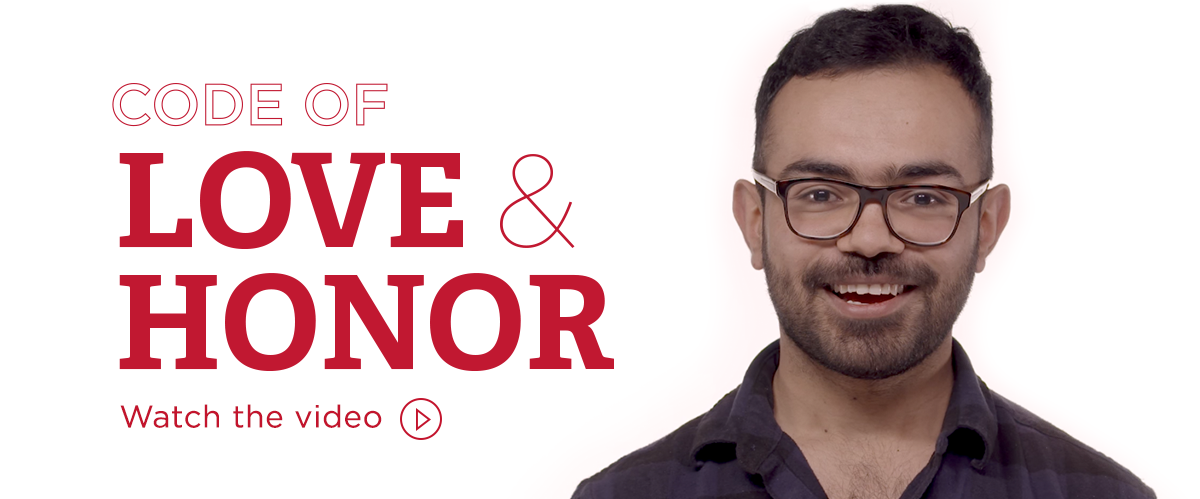 Get Involved
The It's On Us initiative encourages students to speak out and take action to prevent sexual assault crimes. Here at Miami, we provide a number of campus resources to educate students about sexual assault and where to turn for help.
The Center for Student Diversity and Inclusion develops and implements programs, activities, and procedures designed to enhance the academic success, retention, and personal development of diverse student populations.
The Center embodies a commitment to diversity/multiculturalism as expressed through ability, age, ethnicity, gender, race, religion, sexual orientation, and socioeconomic differences.
Safety and Support
The spirit of I Am Miami is one of responsibility--a responsibility that prompts action when seeing another person in distress and intervention that can make a difference in the outcome.
Bias Incident Reporting
If you believe you're the victim of a bias-related incident, find out how to report it and take advantage of available resources.
Campus Safety and Security
Everyone has a responsibility to contribute to the well -being of the community by participating in crime prevention efforts and developing good personal safety habits.
EthicsPoint Reporting
This program provides a confidential and anonymous method for reporting illegal or unethical conduct that violates Miami's policies.
Harassment/Discrimination Reporting
The Office of Equity and Equal Opportunity works to investigate and resolve issues through formal and informal resolution procedures.
Sexual Assault Prevention
Understanding sex-based offenses can help you learn about and employ strategies for preventing sexual assault.
Sexual Assault Response and Reporting
Students who have experienced sexual misconduct or assault can use this resource to find help.