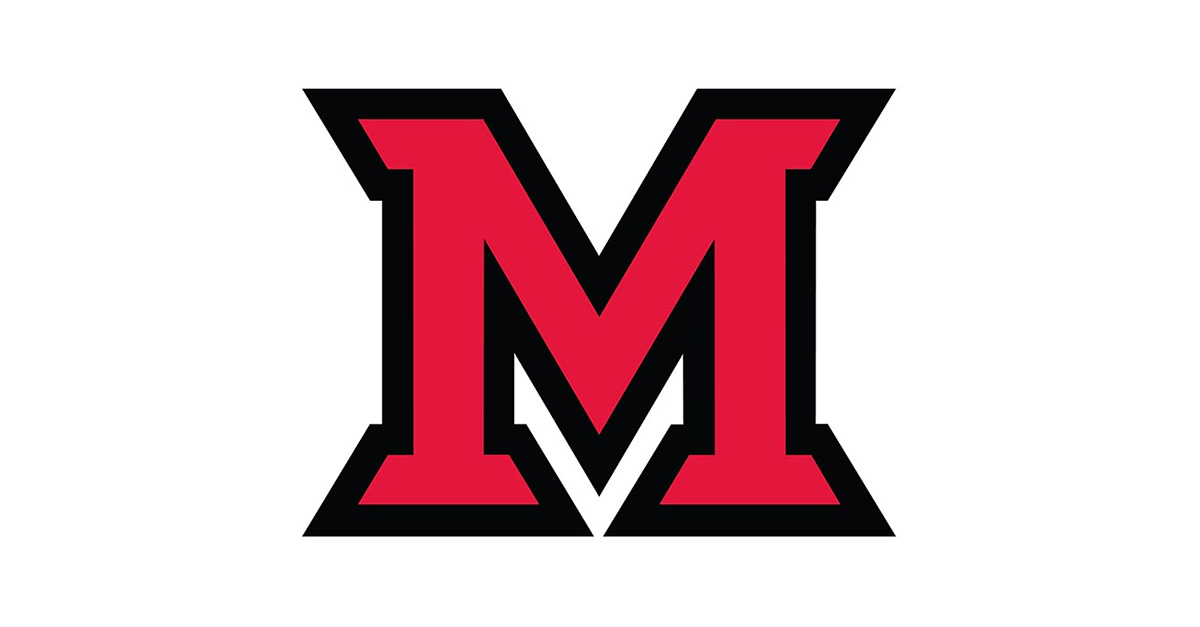 Jun 30, 2021
Greetings Miami Community
Here is the "weekly three" from the Office of Institutional Diversity.
Today marks my last weekly three communication with you as the Interim Vice President of Institutional Diversity & Inclusion. I hope that my efforts have been pleasing to you. As "caretaker" of this office, I have received a tremendous amount of love and support from the Miami community. In truth, I also received some sharp criticisms, which were welcomed. I have appreciated it all because it is my belief that both of those extremes are needed in a healthy, complex, diverse, and thriving institution like ours. Again, I hope that, overall, my efforts and decision-making have been pleasing to you. I offer my sincerest gratitude to President Crawford for trusting me enough to allow me the opportunity to serve in this capacity, and to the staff of OIDI, and my colleagues on PEC, whose support has been unwavering and extremely helpful. I share any successes and kudos with them all. As outgoing VP, I humbly request that you grant Vice President Alcalde the support you've so graciously provided me. Let's continue to grow and nudge this institution towards reaching its full potential, with righteousness. Thank you, sincerely.
"Behind the Scenes" Town Hall Session
Join us for the upcoming DEI "Behind the Scenes" Townhall featuring Vice President for Finance and Business Services Dr. David Creamer on July 7, 2021 from 12pm-1pm.
Join us for the upcoming "Behind the Scenes" Townhall featuring Senior Vice President and President of Miami University Foundation, Mr. Tom Herbert on Monday, July 26, 2021, from 11 am–12 pm.
Join us for the upcoming DEI "Behind the Scenes" Townhall with Mr. David Sayler, Athletics Director, on Thursday, July 29 from 11 am–12 pm.
Third Annual Across the Divide Conference
The Across the Divide Conference is the primary Diversity & Inclusion showcase for Miami University, with a goal to promote a deeper community understanding of the key issues and diversity activities across the institution. The theme for the 2021 conference will be "Achievement & Opportunity." This theme allows us to celebrate the areas we are doing well, while also acknowledging areas of promise and examining pathways for improvement in those areas. This year's conference will be in person on October 8, 2021, from 9 am–3 pm.
Call for proposals is now open until July 16 at 11:59 pm. (Deadline has been extended.)
Dialogues Across Difference
The goal of this series is to have models of dialogue and discussion, between people in our community who represent differing views in a given area (e.g., politics), to show the possibility that we can have a diverse community of people who can exist together peacefully and civilly. We are actively searching for a conversation between staff members. Please submit your ideas or suggestions for future dialogue topics.
Virtual meet and greet with the new Associate Director of CSDI LGBTQ+ Initiatives
Dr. April Callis officially joined the Center for Student Diversity and Inclusion staff as the new Associate Director of LGBTQ+ Initiatives on May 24th. April comes to us from UNC Chapel Hill, where she was the Assistant Director of their LGBTQ Center. In her new role, April looks forward to the opportunity of advocating for and supporting LGBTQ+ students, while also providing learning opportunities for the broader Miami community. Drop by between 6 and 7pm on Wednesday, June 30th to meet April, the new AD of LGBTQ+ Initiatives. She'll be available to answer questions about her vision for LGBTQ+ inclusion on campus, or to discuss her love of huskies, horses, and nerd culture.
Annual Miami University IT Diversity Committee Film Presentation in partnership with the Miller Center for Student Disability Services
Miami University IT Diversity Committee in partnership with the Miller Center for Student Disability Services invites you to discuss this year's film: Feeling Through this August 5th from 2-3:30 pm. Feeling Through is a short, Academy Award-nominated, coming-of-age film about the unlikely connection between a teen in need and a DeafBlind man. It is the first film ever to feature a DeafBlind actor in a lead role. You can watch Feeling Through on the movie's website. During the Film Fest, we will watch it together (much like last year), but we highly recommend watching it beforehand as well—it's only 20 minutes long. The Miller Center staff will facilitate conversations about the film with participants.
Zoom Registration Link Forthcoming
Three: Celebrations & Recognition
June is LGBTQIA+ Pride Month 
DEI Task Force Recommendation, Pillar 2: Cultural Consciousness encourages the Miami University community to update our awareness, knowledge, and skills to enrich and renew our intercultural competence. As an educational institution, we believe everyone is capable of growth and change. In 2018 Miami University was ranked 47th in the US among the most LGBTQ-friendly colleges in the US. Our responsibility is to provide opportunities for everyone – students, faculty, and staff – to continue their learning. As such, we recognize the proclamation by the President of the United States that June is LGBTQIA+ (Lesbian, Gay, Bisexual, Transgender, Queer, Intersex, and Asexual) Pride Month.
At Miami University we recognize the achievements of the LGBTQIA+ community, celebrate the great diversity of Miamians, and support the right for everyone to live proudly and authentically. Pride is a time to acknowledge the systematic oppression the LGBTQIA+ community has endured and to rejoice in the triumphs of trailblazing individuals who have bravely fought — and continue to fight — for full equality. Pride is both a communal celebration of visibility and a personal celebration of self-worth and dignity. 
This Pride Month, we recognize the valuable contributions of LGBTQIA+ individuals at Miami University and across the United States of America, and we reaffirm our commitment to standing in solidarity with the LGBTQIA+ community in their ongoing struggle against discrimination and injustice. During LGBTQIA+ Pride Month, we recognize the resilience and determination of the many individuals who are fighting to live freely and authentically.
To provide everyone the opportunity to advance their intercultural competence, we invite our campus community to learn more about LGBTQIA+ Pride Month. We encourage all Miamians to engage in dialogue and allyship with our campus community organizations such as Spectrum, Miami University Pride, Center for Student Diversity and Inclusion, Graduate Student Pride Association, Queer & Trans* Faculty/Staff Association, Oxford Area PFLAG, and 1809 LGBTQ+ Alumni on a regular basis. Greater understanding through dialogue and allyship will help inform our efforts around diversity, inclusion, equity, and justice. We value relationships that have been forged and continue our efforts to strengthen those and build even more. We encourage all members of our community to promote their LGBTQIA+ Pride events and invite you to submit your event to the University Calendar and complete the Weekly Three Submission.
---
Graduate Student Pride Association
Interested in joining a safe space for LGBTQIA+ graduate students? Come join the Graduate Student Pride Association! The purpose of GSPA is first and foremost to provide a safe and inclusive space for LGBTQIA+ and queer graduate and professional students at Miami University. Safe spaces cultivate community for marginalized groups and are thus vital to LGBTQ+ and queer graduate students. Furthermore, GSPA will represent and give voice to the concerns of LGBTQIA+ and queer graduate and professional students at Miami University. GSPA will work to foster greater participation of LGBTQIA+ and queer students in the larger Miami University community, and will serve as a channel of communication between LGBTQIA+ and queer graduate students and other segments of the university, including allies, faculty, administration, and staff. GSPA will help institute and encourage initiatives central to LGBTQIA+ and queer graduate student welfare at Miami University, broadly conceived. Follow GSPA on Instagram at @MiamiOH_GSPA
*Signing off*
Love and Honor,
Dr. Anthony James, Jr.