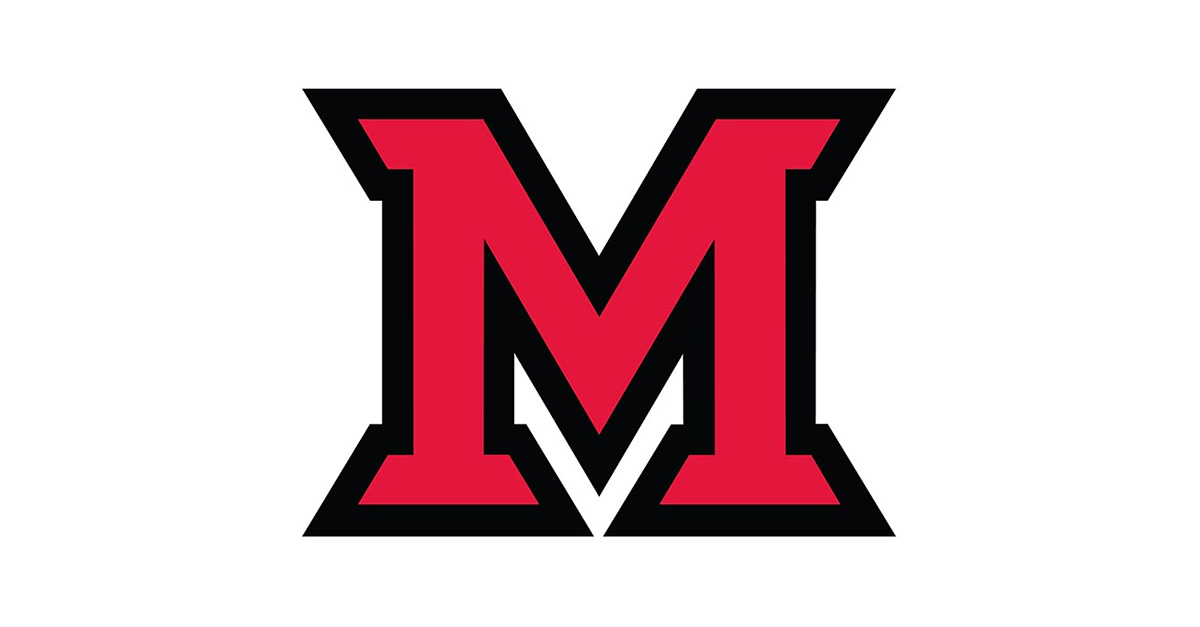 Oct 26, 2021
Greetings Miami University,
Here is this week's diversity, equity, inclusion "weekly three" from the Office of Institutional Diversity:
Please join us for Miami's Freedom Film Festival & Freedom Summer '64 Award
On Sunday, November 7 at 7pm, Miami University will launch its Freedom Film Festival following the presentation of the Freedom Summer of '64 Award to Hollywood film producer Reginald Hudlin at Hall Auditorium. The Freedom Film Festival coincides with the book release of Colorization: One Hundred Years of Black Films in a White World, by Miami University alumnus and Boadway Scholar-in-Residence Wil Haygood. The November 7 ceremony will include a conversation between Wil Haygood and Reginald Hudlin, followed by a Q&A session. The week-long film festival will be held in Leonard Theatre, Peabody Hall, Nov. 8-12. There will be a brief introduction to each film, the screening, and then a facilitated discussion about it. The following films will be featured:
Monday, Nov. 8, 7 – 9:30 p.m. "A Patch of Blue" 
Tuesday, Nov. 9, 7 – 9:30 p.m. "Carmen Jones" 
Wednesday, Nov. 10, 7– 9:45 p.m. "Imitation of Life"  
Thursday, Nov. 11, 7 – 9:30 p.m. "Shaft"
Friday, Nov. 12, 7 – 9:45 p.m. "The Butler"
IDS 253 Voices of Discovery: Intergroup Dialogue (3 credits)
This course meets the Intercultural Perspectives (IC) requirements of the Global Miami Plan IDS 253 introduces the intergroup dialogue model of peer learning and involves semi-structured face-to-face meetings across social identity groups, discussion of relevant reading material, and exploration of group experiences in social and institutional contexts. The goal is to create a setting in which students engage in open and constructive dialogue and explore issues of intergroup relations, intellectual diversity, free speech, conflict, and community. In the process, students learn about themselves and peers with different social identities while gaining valuable skills in cross-cultural communication and team-building. New knowledge, awareness, mindsets, and active listening skills acquired through the practice of intergroup dialogue serve to help students communicate better at school, in the classroom, and on the job.
Registration CRNs: 89031 and 89032 (Oxford) and 90492 (Hamilton)
Undergraduate Capstone Strategic Communication & Public Relations Class Partners with OIDI.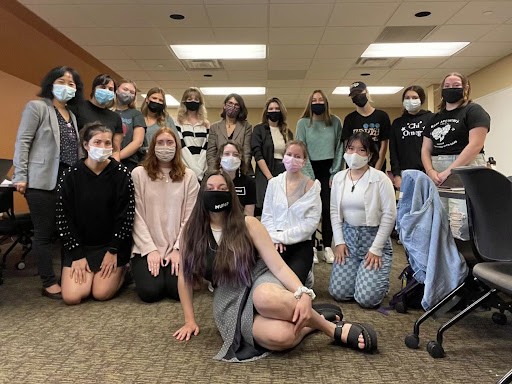 The PRISM section of STC 459, taught by Dr. Hongmei Li, associate professor of Strategic Communication at the Department of Media, Journalism and Film, is partnering with OIDI during Fall 2021 to provide comprehensive communication and PR proposals for the newly launched Heritage Month Programming. Students will conduct in-depth interviews, focus groups, surveys and background research with the Miami community. The semester-long project enables students to have a better understanding of DEI-related issues, and, more importantly, allows students to synthesize their skills and produce a bigger impact beyond the classroom. "We are excited to work with Dr. Cristina Alcalde and support the DEI initiatives at Miami," said Dr. Li. There are 18 students working on the project, including Olivia Baratz, Olivia Bianco, Lucy Bonner, Emma Coleman, Anikka Cook, Erin Daugherty, Sarah Dayan, Gianna Embry, Evan Ford, Cecelia Johanni, Alyssa Jones, Abbey Kovacevich, Becca Michel, Regan O'Brien, Chi Pham, Sarah Pohlman-Beshuk, Caroline Riley, and Kyla Snodgrass. The class has met with OIDI twice so far and work is underway.
Expanded Diversity, Equity, and Inclusion "Behind the Scenes" Town Hall
In line with Pillar 5: Inclusion and Accountability, Recommendation 3, OIDI hosts "Behind the Scenes" Townhalls to provide insights and details of how DEI is embedded in the decision-making processes and practices of each division. This fall we invite the Miami community to join an expanded DEI Behind the Scenes Townhall Series, featuring College Deans.
Save the date for the next events:
College of Creative Arts, Thursday, November 4, 12-1pm
NOTE: This is an updated registration link: Register Now
College of Education, Health, and Society, Tuesday, November 9, 12-1pm Register Now
Graduate School, Tuesday, November 16, 12-1pm, Register Now
Farmer School of Business, Wednesday, December 1, 12-1pm Register Now
"Accelerating Ahead: Miami's Focus on the Future"
This virtual conference is a compilation of presentations from Miami University educators and thought leaders. This nine-session virtual conference covers topics spanning from living, learning, and working amidst a pandemic to strategies for future success.TheseTedTalk-style presentations, featuring Miami's administrators, faculty, and staff from various colleges, offices/departments, and disciplines, will share insight into how Miami has persevered, acquired new knowledge, developed new initiatives, learned best practices for going forward, discovered ways to build a better future and more.
View Virtual Conference Presentations
The 1970 Rowan Hall Takeover, Miami 1970:The Struggle Against Necrobeing
Thursday, October 28, 2:30-3:30pm, EGB 270
This lecture features a former Miami student leader, Dr. Leonard Harris, now Professor of Philosophy at Purdue University. Presented by the Miami University Humanities Center, Departments of: Media, Journalism and Film; Philosophy; History; Emerging Technology in Business and Design; and the Walter Havighurst Special Collections and University Archives.
Questions? Email humanitiescenter@miamioh.edu 
Strategies to Identify and Dismantle White Supremacy in Your Classroom
Friday, October 29, 10:00am to 11:30am
This workshop assumes a basic understanding of concepts from the prior workshop, "Critical Whiteness Studies." In this workshop we will explore some of the many ways that people are challenged to hear constructive criticism of their racial bias and several simple but effective strategies to become effective anti-racists in the classroom. (Note: Repeat some portions of the Spring 2020 workshop "Waking Up White")
Belly of the Beast
Wednesday, October 27, 2021 at 6pm
Miami University's Center for the Study and Support of Children and Families of the Incarcerated Hosts Virtual Documentary Screening of the documentary Belly of the Beast. The documentary chronicles the practice of involuntary sterilization of incarcerated women and mothers in the U.S. prisons and presents poignant personal stories of their families. For additional details about the screening and to register, contact Yvette R. Harris.
Collaborative Teaching, Learning, & Mentoring: Supporting Diverse Graduate Students at Miami
November 11, 12:30-2:00 pm
Rose Marie Ward, Graduate School and Research Office Kinesiology and Health, and Kristen Budd, Sociology and Gerontology present this workshop on how effective mentoring plays a critical role at Miami in the teaching and learning process.This workshop is intended for all types of mentoring configurations: faculty/staff-graduate student mentoring, graduate student-graduate student mentoring, or graduate student-undergraduate student mentoring.
Three: Celebrations & Recognition
Disability Identity & Culture Month
Check out Miami University Disability Identity & Culture Month for events, ongoing initiatives, and resources.
LGBTQIA+ History Month
Check out Miami University LGBTQIA+ History Month for events, ongoing initiatives, and resources.
International Education Week Keynote Address & Awards Reception
Thursday, November 18, 4:00 - 5:00 pm
Keynote Address by Miami Alum (Class of 2000) and Honors College Faber Scholar in Residence, Dr. Amer F. Ahmed, Vice Provost for Diversity, Equity, and Inclusion at University of Vermont Dismantling the U.S. vs. International Dichotomy: Creating Synergy Between Global Ed and Diversity/Social Justice
Sponsored by the Miami University Honors College 5:00 - 6:00 pm - IEW Awards Reception will recognize the winners of the student contests as well as honor the faculty and staff recipients of the Faculty Award for Innovation in Global Programming and the Donald Nelson Award for Outstanding International Student Support (staff). The award announcements will be followed by light refreshments.
Upcoming Religious Holy Days and Holidays & Inclusive Scheduling
October 27: Buddha's Descent

(Buddhist) 

October 31: Samhain

(Pagan/Wiccan)

October 31: Reformation Day

(Protestant Christianity)
"*" denotes holidays that start sundown the day before. Please note that individual practices may vary.
Please see the academic affairs calendar and complementing interfaith narrative calendar for policies and for more information, and regarding religious holy days and holidays observed by Miami Community members.
With Love and Honor,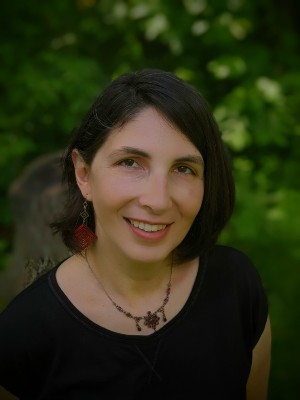 Cristina Alcalde, Ph.D. (she/her/hers)
Vice President for Institutional Diversity and Inclusion
Professor, Global and Intercultural Studies
vpDiversity@MiamiOH.edu