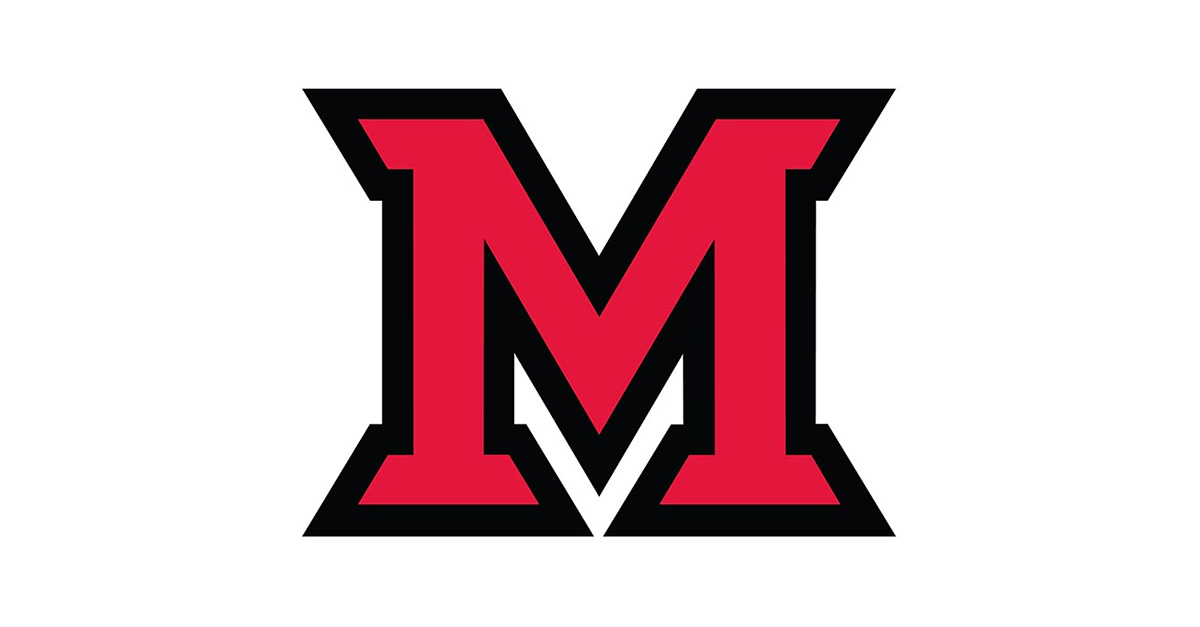 Apr 11, 2022
Greetings Miami University,
Here is this week's diversity, equity, inclusion "weekly three" from the Office of Institutional Diversity:
Since the Presidential DEI Task Force presented its 44 recommendations to the President and the President's Executive Cabinet in September 2020, Miami University has taken proactive and intentional steps to address these recommendations. We are excited to share the Spring 2022 Progress Report with the Miami community. We are proud of the work Miami has accomplished and grateful to the DEI Task Force and all Miami community members who have contributed to these efforts. Because of all these efforts, our completion rate across all 44 recommendations is 91.9%. We also acknowledge that there is work still to be done, and we will address our ongoing commitments, including those areas not yet completed, through DEI Strategic Planning beginning summer/fall 2022. We look forward to collaborating across units and sharing the next steps as we prepare to focus on developing a DEI Strategic Plan for Miami.
And, on the topic of DEI efforts, as a reminder, we are still accepting nominations for the 2021-2022 round of DEI Awards (Ray of Light; Distinguished Service; Diversity Event of the Year; and Institutional Inclusive Excellence). You can find out more and submit nominations. The application deadline is Friday, April 22. We look forward to your nominations. This is a great way to recognize colleagues.
We are also accepting applications for the Women of Color Leadership Support Network for faculty and staff. This is a new initiative to advance and strengthen Miami University's commitments to a diverse, equitable, accessible, and inclusive learning and working community through the development of a space of support, networking, and development for women of color leaders. The deadline is April 22.
Anti-racism Workshop
Anti-racism work requires sustained, proactive education and engagement as well as systemic, intentional efforts at micro-and macro-levels. The Office of Institutional Diversity and Inclusion is excited to announce a new Anti-racism Workshop for the Miami community. We will learn about our responsibilities in racial equity and how to prevent racism. We will discuss how to identify racist behaviors both in ourselves and in others and how to counter and dismantle such behaviors. The workshop will also provide tools and strategies for having conversations around racism and how to prevent, stop, and unlearn racial prejudices. Seats are limited so please sign up early. Two dates available: Friday, April 22, 11:30-1:00pm or Tuesday, April 26th 11:30-1:00pm.
---
DEI Resources
Want to be a better ally? The Office of Institutional Diversity and Inclusion has created a set of resources to help promote self-learning in areas of allyship, antiracism, intersectionality etc. If you have other resources you'd like us to include, please send us your suggestions.
---
Now Accepting Submissions for May and June Heritage and History Months
Working in close collaboration with faculty, staff, and student partners, the Office of Institutional Diversity and Inclusion provides opportunities for the Miami community to continue our learning and engage in meaningful programming that recognizes, examines, and values historical legacies of a diverse array of identities. Heritage Month programming supports Miami's inclusive excellence and DEI mission and connects to, among other areas, DEI Task Force Pillar 2: Cultural Consciousness, which encourages the Miami University community to enhance our awareness, knowledge, and skills to enrich and renew our intercultural competence. Submit your proposal considering priority deadlines for each proposed history and heritage month celebration.
We are excited to recognize and share opportunities for Miamians to create community and be part of support networks. Miami University Staff and Faculty Associations, or affinity groups, provide space and opportunities for employees with similar backgrounds or interests to come together, network, and build connections. Miami is fortunate to have several affinity groups, including the Asian and Asian-American Faculty & Staff Association (AAA-FSA); Association of Black Faculty & Staff (ABFAS); Association of Latinx Faculty & Staff (ALFAS); International Faculty and Staff Association (IFSAM); and Queer & Trans Faculty & Staff Association (QTFSA), as well as two employee committees: the Classified Personnel Advisory Committee (CPAC) and the Unclassified Personnel Advisory Committee (UPAC). We invite you to find out more about these groups and to join by filling out a brief interest form.
Queer & Trans Faculty/Staff Association
The Queer & Trans Faculty/Staff Association (QTFSA) is recruiting employee leaders to help revitalize the organization, originally founded in 1999 as GLEAM (Gay & Lesbian Employees at Miami). In August 2020, the QTFSA was officially recognized by the Office of Institutional Diversity & Inclusion with the intention of creating community and visibility for queer and trans employees at Miami University. The QTFSA participates in collaborative decision-making regarding our structure, mission, and goals and welcomes the input and participation of all queer and trans-identified staff members. If you are interested in learning more you can check the QTFSA website or email qtfsa@MiamiOH.edu to express interest.
---
9th Biennial Myaamiaki Conference
We invite all to join us for the 9th biennial Myaamiaki Conference where the Myaamia Center will present our ongoing activities that support the revitalization of Myaamia language and culture. The conference is a great way to learn about a wide range of research projects that are underway and the educational initiatives that the Myaamia Center continues to develop. The 2022 Myaamiaki Conference will be a part of the 50th-anniversary celebrations of the relationship between the Miami Tribe of Oklahoma and Miami University. This unique partnership is expressed through a shared commitment to neepwaantiinki, 'learning from each other,' which has played a key role in the Miami Tribe's language revitalization efforts that have led to the first generation in nearly 100 years learning to speak the Myaamia language. Date: Saturday, April 9, 2022 Time: 9:00 a.m.-4:00 p.m. Location: Armstrong Student CenterThis will be a hybrid in-person and virtual event. Details for joining this virtual event will be announced soon. The conference is free to the public. We ask that attendees register for the conference.
Register for Myaamiaki Conference
---
Access for All: Accessible Technology Symposium
The annual symposium will be held virtually this year on Thursday, April 14, 2022, from 2 - 3:30 p.m.
This year's keynote speaker is Liz Persaud, the Program and Outreach Manager for Tools for Life, Georgia's Assistive Technology Act Program at the Center for Inclusive Design and Innovation at Georgia Tech University. Persaud will be presenting Across the Table - Strategies and Solutions for Living in a Collective Community. In this session, Persaud will explore and share the collective role each of us play in promoting successful independent living beyond the everyday "typical" environments for individuals with disabilities. This free symposium is open to the entire Miami community.
---
Better Together Week
April 10, 2022 to April 16, 2022
META is excited to host Better Together Days, an annual event organized at colleges and universities across the U.S., headed by the national nonprofit organization Interfaith Youth Core. Students come together to learn about faith and meaning-making traditions other than their own, to identify common values, and to collaborate on community service and engagement projects. Go to Instagram @meta.miami for more information and see what events META is co-hosting during the week.
---
2022 Kate Welling Disability Awareness Lecture
April 11, 2022. McGuffey 322 (Zoom)
Drawing on oral history interviews, correspondence, archival sources, and material objects, Susan Burch tells the story of the Indigenous people—families, communities, and nations, across generations to the present day—who have experienced the impact of this history.
---
Miami Presents: The College Tour
Show and panel | Tuesday, April 12 | 7:00 p.m. ET
Join the Miami University Alumni Association for a screening of Miami University's episode of "The College Tour" TV show. This is a great way to relive your Miami memories, while also learning about what this campus means to current students. After the half-hour episode, several Miami students who are featured in the Miami episode will participate in a panel discussion.
---
Dragonfly Diversity Café: "Overcoming Personal and Professional Struggles as an Asian American in Conservation"
Thursday, April 21, 2022 at 7:30 p.m. EST
Guest Speaker will be Katie Leung, Volunteer and Outreach Coordinator at Riverkeeper, New York City. Check out the website for more information.
---
"When You're Asian...You've Got to Knock on More Doors": Lessons on Civic Leadership and Engagement from Cincinnati's first Asian American Mayor: Mr. Aftab PurevalFriday, April 29 at 12 pm to 1 pm on Zoom.
---
2022 Leadership Symposium
Looking for ways to move forward personally and professionally? Join the annual MIAMI WOMEN Leadership Symposium on April 29, 2022. Speakers include amazing Miami women who will inspire you to move forward with authenticity, resilience, and empathy.
---
MADE at Miami
This is a pre-semester program designed to help students get the most out of their Miami experience. We promote qualities valued by the university community—Mentoring, Achievement, Diversity, and Excellence. Additionally, it is open to all entering first-year undergraduate students, historically underrepresented populations or those who have a commitment to promoting a deeper understanding of and appreciation for diversity. This year, we are opening our program to campus partners to lead various sessions for our MADE participants. Sessions are 1 hour and 15 minutes and will take place on Wednesday, August 17, 2022 during the following times: 11:30a-12:45p, 3:30p-4:45p, 5p-6:15p.
Three: Celebrations & Recognition
Jaime Hunt in Higher Voltage
In the latest edition of Higher Voltage podcast, one of the guests interviewed by host Kevin Tyler was the Vice President and Chief Communications and Marketing Officer at Miami University. Jaime Hunt discussed the opportunities and obstacles faced by institutions when it comes to diversity, equity, and inclusion in marketing. Volt is an online magazine and podcast for higher education marketing professionals who want to stay on top of the latest industry trends and best practices.
Arab American Heritage Month
This is a time for celebrating the history, contributions, and culture of the diverse populations of Arab Americans. In 2019, Rep. Debbie Dingell (D-MI) and Rep. Rashida Tlaib (D-MI) issued a congressional resolution for NAAHM to be recognized on a national scale. Arab Americans have ancestry in one of the world's 22 Arab nations, which are located from northern Africa through western Asia. The people of these nations are ethnically, politically, and religiously diverse but share a common cultural and linguistic heritage. We encourage all Miamians to engage in dialogue and allyship with our campus community organizations such as the Middle Eastern Student Association.
2022 Arthur Ashe Jr. Sports Scholar
Miami University is very proud of Mia Gordon for being nominated for the prestigious Arthur Ashe Jr. Sports Scholar. One in only 10 women selected in the entire country is a great testament to Mia's hard work and dedication to her education, her team and the entire Miami Ohio community. The Arthur Ashe Jr. Sports Scholar award is a part of Diverse: Issues In Higher Education's quarter-century legacy of recognizing outstanding minority young men and women who have distinguished themselves in their academic and athletic pursuits. Congratulations Mia!
Education and Sharing Day, April 12
This day is observed annually on the 11th day of the month of Nisan on the Jewish calendar. This day emphasizes the vital role of education in society. This day is observed on the anniversary of the birth of the Lubavitcher Rebbe, Rabbi Menachem Mendel Schneerson, of righteous memory, who dedicated his life to the cause of education. Education goes beyond obtaining a degree to shape a certain career; it also cultivates the spirit and develops the character through collaborative efforts between mentors, educators, family members and community leaders.
Upcoming Religious Holy Days and Holidays & Inclusive Scheduling
Please see the academic affairs calendar and complementing interfaith narrative calendar for policies and for more information, and regarding religious holy days and holidays observed by Miami Community members throughout the year.
With Love and Honor,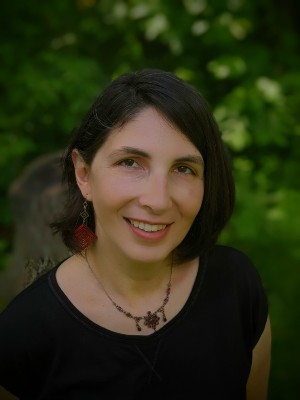 Cristina Alcalde, Ph.D. (she/her/hers)
Vice President for Institutional Diversity and Inclusion
Professor, Global and Intercultural Studies
vpDiversity@MiamiOH.edu